Destinations in USA to Celebrate New Year Eve 2023
Saturday, October 31, 2020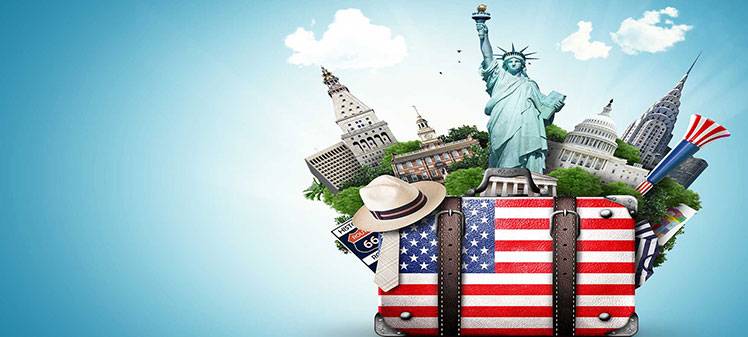 New Year Eve 2023
The year 2023 is nearing its end, and get ready to welcome New Year 2023 after a few months now. It's time for you to start your travel plans and start your search for cheap flights for New Years right away. This will help you in getting great discount deals on flight tickets, and enhance your joys of celebrating the New Year in style. Your family and friends need a well deserved vacation, and it's high time to materialize the travel dream. I have created a list of extraordinary destinations in the United States, which are a must-visit for celebrating New Year's Eve 2023.
New York City, New York
New York City is one of the most popular destinations in America to celebrate New Year's Eve. Millions of tourists visit NYC every year to watch the famous ball drop at the iconic Times Square. Though the most preferred destination for New Year's Eve is the Times Square, there are over 100,000 places in New York City where you can party and ring in the New Year. Book flights to New York City to see how people celebrate New Year with dazzling fireworks displays at the New York Harbor where fireworks are set off from Liberty Island. Among other places for amazing fireworks presentations include Grand Army Plaza and Central Park. The New Year's Eve in NYC is undoubtedly the most popular in the world and should be experienced by everyone.
Los Angeles, California
The New Year's Eve celebration in Los Angeles caters to every taste and budget. Be it black tie affairs at night clubs or mammoth street parties, there are lots to celebrate in LA. The most popular way of spending New Year's Eve in Los Angeles are club crawls, where after having purchased just one ticket you can look forward to getting past the velvet rope at multiple clubs. Visit the Egyptian Theatre in Hollywood for the annual Cleopatra's New Year's Eve Ball featuring hottest tracks by DJs, a balloon drop, an LED light show and confetti blast. Also, consider visiting the Grand Park to see live entertainment and relish delicious cuisines sold by food vendors. This is time for you to bag great discounts on plane tickets to Los Angeles to welcome New Year with a blast.
Chicago, Illinois
Chicago is packed with tons of entertainment on New Year's Eve, such as firework cruises, parties, family-friendly events and dinners. Navy Pier is one of the best places to visit with your family and kids. This fun place offers it all – attractions, rides and a kaleidoscope of colorful fireworks over Lake Michigan accompanied with live music. Another great place to ring in the New Year in Chicago is from the 94th floor of the city's most iconic building 360 CHICAGO. The evening here includes glasses of sparkling wine, party, live DJ, unlimited rides on the sky-high TILT ride, and fireworks display. Watch choreographed fireworks display at the one mile stretch along the Chicago River, which can be viewed between Wolf Point and Lake Shore Dr. Enjoy an epic time in Chicago with superb entertainment and awesome parties.
Las Vegas, Nevada
The Las Vegas Strip is the center of action to ring in the New Year. You will find the party atmosphere everywhere, in the bars, nightclubs and casinos. The official New Year's Eve party in Las Vegas however takes place at Fremont Street, where the five city blocks are turned into a mega midnight street party venue. Major nightclubs such as Tao and Drai's also host big parties on New Year's Eve. Don't forget to make your reservations in advance to watch the fireworks from the 1,150-feet-high 107 SkyLounge in the Stratosphere Tower or at Chateau and Beer Park. When in Las Vegas you will find no shortage of entertainment on New Year's Eve. You will enjoy visiting the year-round party destination of Las Vegas, but the biggest party night of the year awaits you during New Year's festivities.
New Year signals new beginnings. Get ready to welcome New Year with fireworks, food and unlimited partying. Immerse in the New Year's festivities like never before. Plan an exciting and fun-filled vacation in some of the best places in America now!
Thinking of a New Year getaway? These top destinations will get you good discounts with FlyOfinder. Call +1-571-378-7016 to customize and plan your next vacation right away according to your interest and budget and save up to 70%.
Also, read our blog Cheap New Year Flights.