Bag Great Discounts on Newark to Nashville Flight
Saturday, October 17, 2020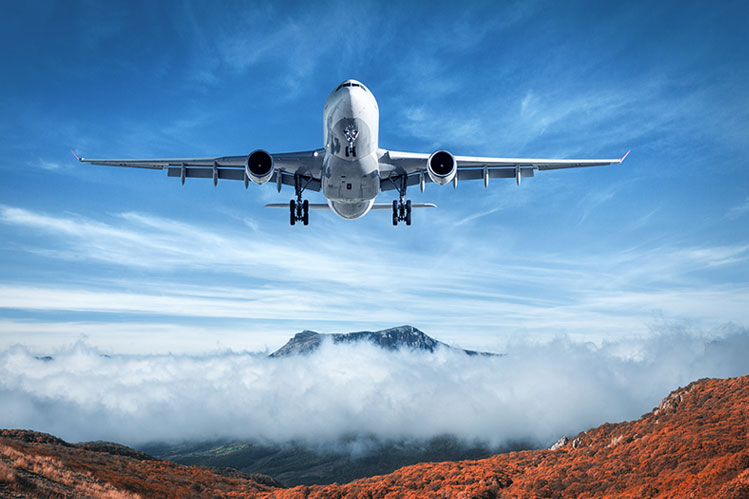 Newark to Nashville Flight
You must have visited major cities in the United States, such as Los Angeles on the West Coast and New York City on the East Coast. These cities have been attracting millions of tourists from worldwide every year. But, have you ever visited Nashville in the country's south? If you haven't then you should plan a visit to the 'Capital of Country Music of the World' in Tennessee. Music lovers consider Music City, USA to be their Mecca. Visiting a "small town trapped in a big city" is an incredible experience. Live musical performances reverberate in every nook and corner of Nashville throughout the year. Apart from its scintillating musical performances, Nashville offers plenty of reasons for you to visit, like celebrity spotting, munching on locally made Southern comfort food, and visiting cultural attractions such as museums, art galleries, historical sites and numerous music venues – all of which are adding to Nashville's charm.
Get ready to fall in love with Newark. There are multiple reasons for you to do so. Newark is home to special architecture, the Cathedral Basilica of the Sacred Heart with a 323-feet tall tower dating back to 1896. It's simply outstanding. Newark is a city of diners, especially for the fans of classic American food. You will love Newark for its history. It is one of the oldest cities in America, founded by Puritans in 1665, and is filled with many historical sites. Catch glimpses of the vibrant Latin American, Spanish and Portuguese community in Newark's multicultural Ironbound neighborhood. The beautiful colors of spring exude happiness vibes, especially during the annual Essex County Cherry Blossom festival in the city's Branch Brook Park with 4,300 beautiful Japanese cherry trees. And, to top it all, you will simply love Newark due to its close proximity to New York City, just a few miles away from here. Newark undoubtedly offers it all needed for a leisurely vacation.
Are you planning to visit Nashville from Newark anytime soon? Take advantage of the best flight finder to search for cheap flights from Newark to Nashville. Make the most of our special offers and travel deals now!
Explore Nashville – 'Music City, USA'
Nashville, the largest city and capital of the State of Tennessee located on the Cumberland River, is renowned world over as the 'Music City, USA' and the 'Country Music Capital of the World'. The profound music and line dancing heritage has catapulted Nashville onto the world music map. Apart from the country music hotspot, Nashville is also famed as the regional center of medical tourism. Being one of the top destinations in the United States, Nashville has plenty of things to keep you entertained. Make the Country Music Hall of Fame and Museum your first stop of Nashville trip. Founded in 1964, it has one of the most comprehensive musical collections and the largest repository of country music artifacts in the world. This world's largest museums and research centers devoted to the preservation of American vernacular music will keep you spellbound. Catch live musical performances at the 2362-seat Ryman Auditorium, formerly called Grand Ole Opry House and Union Gospel Tabernacle. It is presently regarded as one of the best places to hear live music, and also called the 'Mother Church' of country music in the United States. Aside from music, spend some time visiting the Centennial Park, situated about 2 miles away from downtown Nashville. Founded in 1903, this large urban park is also home to the Confederate Private Monument, a fighter jet mounted on a steel frame, a vintage steam engine train of the early 19th century, and a duck pond. Nashville has lots of surprises in store for you!
Best Experiences in Newark
From beautiful parks, superb museums and excellent restaurants to live music, theater and sports, Newark has plenty of things to experience and explore. Visit Newark Museum, the largest museum in New Jersey founded in 1909. The museum offers an impressive collection of natural science and global art exhibits. The works of ancient art, decorative art and contemporary art from around the world are also admirable. Stroll along the Riverfront Park situated on Brill Street on the south side of the Passaic River. The park is great to explore, and enjoy many events and activities hosted here. Catch up summer concerts by the New Jersey Symphony Orchestra founded in 1922. Symphony performances are held at six venues by the orchestra. Visit the family-owned PortuCale Restaurant to relish authentic Portuguese food in a Mediterranean-style atmosphere. Delicious specialties offered here include charcoal-grilled meat dishes and an impressive wine menu. Unique bar appetizers served at the happy hour include codfish pastries, crab meat-stuffed clams and flamed Portuguese sausage. The list of experiences that Newark offers is endless and exciting.
Start planning your holidays and get the best value for money on cheap Newark to Nashville flights when booking with the best online travel agency in the USA. We at FlyOfinder will help you bag great discounts on flights from EWR to BNA, and make your dream trip a reality. Hurry, our cheap airfares aren't going to last forever. Why wait further? Make your bookings right away!