Alaska Airlines Baggage Policy
Tuesday, May 05, 2020
Travelling on a low-cost carrier is surely a good idea as it offers cheap air tickets with top flight deals. You are not only able to save money but even travel to desired destinations without putting extra burden on your wallet. Get Alaska Airlines reservations done through FlyOfinder and find an opportunity to travel on a budget-friendly airline while offering great choices and even greater savings. If you purchase Alaska Airlines tickets next time and fly to your preferred destination then do remember to pack and travel light. It will help you significantly on your baggage cost.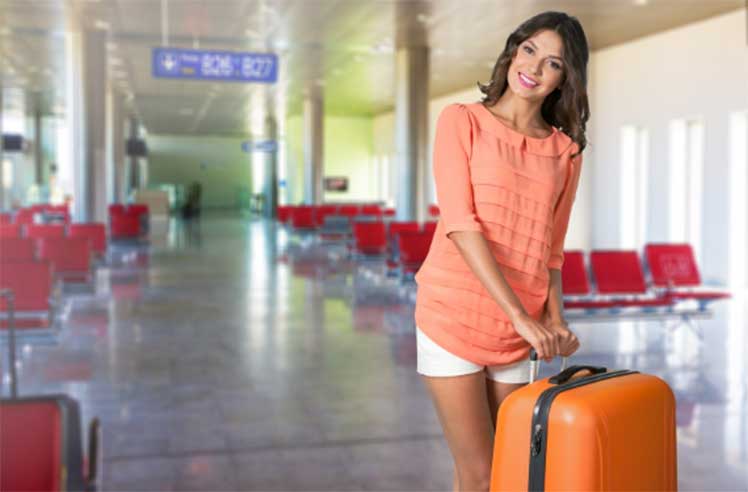 Here is your guide about Alaska Airlines Baggage Policy with an insight into what and how much to carry, and what you are expected to pay towards Alaska Airlines baggage fees. This will help you plan for your trip.
How much is Alaska Airlines Baggage Fees?
Alaska Airlines Baggage Policy is easy to understand and pretty clear-cut. You won't have trouble to figure out what actually applies to your upcoming trip. You should be aware while making Alaska Airlines booking that the number of checked bags included in the airfare varies and depends on the type of fare purchased. However, the Alaska Airlines baggage policies and fees for both carry-on and checked baggage are pretty standard in comparison to other airlines.
Alaska Airlines Carry-on Fees
Alaska Airlines allows its customers one free standard carry-on bag and one free personal item irrespective of the type of fare purchased. The size of a personal item should be small, though no specific rules regarding its size. It may be however be a purse or small bag that can easily fit underneath the seat in front of the customer carrying it. Moreover, the customer also needs to make sure that the carry-on bag doesn't exceed 22″ x 14″ x 9″ in dimension, including wheels, handles and other accessories attached to the bag.
For larger carry-on bags beyond the specified measurements, the customer will be required to check it instead. It may also be noted that diaper bags are also treated towards carry-on allowance. If the customer is travelling with a car seat and/or stroller for a child then these can also be checked without paying any additional fee, and can be done directly at the gate or during the check-in process.
Alaska Airlines Checked Baggage Fees
Free checked baggage is included with many Alaska Airlines fares. However, domestic Economy or Main fares are exempted from it. When purchasing Alaska Airlines First Class tickets for travel within the United States the customers are allowed two free checked bags while the third and additional bags will cost $100 per bag. When flying to Alaska, the First Class customers are allowed three free checked bags with the fourth and additional bag costing $100 per bag.
When booking domestic Economy fares the customers will have to pay $30 for the first bag, $40 for second bag, and for third and additional bags $100 per bag. The weight limit for each checked bag is 50 pounds and permissible size is 62 linear inches. The customer will have to pay a $100 baggage fee if the bag's weight exceeds 50 pounds but is less than 100 pounds.
Additional fees will apply for oversized and overweight bags. For oversized bags measuring between 63 and 115 linear inches the customers will be charged a $100 fee as well.
For more details and clarifications on carry-on and checked baggage allowances you may please talk to us on Airlines Reservations Number. We will be delighted to promptly answer all of your queries.