Alaska Airlines Seat Selection Policy
Saturday, May 02, 2020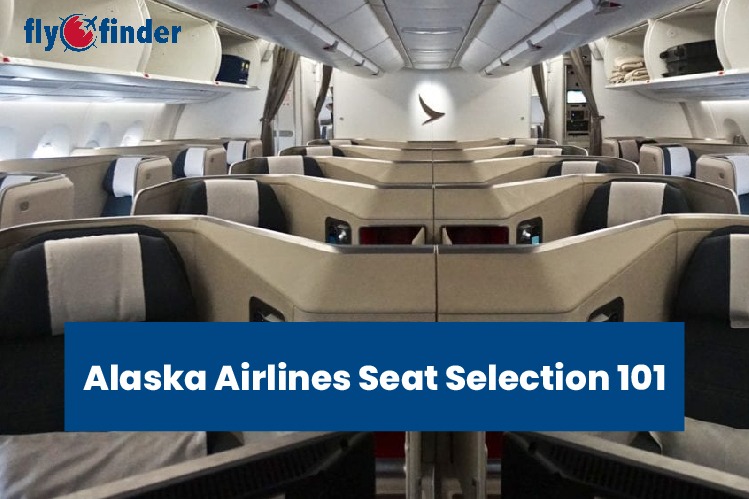 Flying can be a real challenge for many people. The stress increases onboard the aircraft when you are not comfortably seated. The best way therefore is to book a seat of your choice. If you are planning to fly with Alaska Airlines then you needn't worry about seating.
With Alaska Airlines seat selection option you will get a preferred seat with a minimum of fuss so that you reach your destination in the most comfortable way. If you are planning to make Alaska Airlines reservations, then here's all that you need to know about the Alaska Airlines seat selection policy.
Alaska Airlines allows its passengers to select a seat according to their preference. The passengers are required to sometimes pay seat selection fee depending on the seat they are choosing.
Alaska Airlines Seating Options
Alaska Airlines offers the passengers three options – Pre-reserve seats, Online seat selection and Airport gate seat selection. It will be good to know in detail the seat selection process as offered by America's fifth-largest airline in terms of passenger traffic.
Pre-reserve seats
The passengers are allowed to choose their seats at the time of purchasing Alaska Airlines tickets themselves. The passengers are shown a proper seat assignment thus enabling them to choose their preferred seat by viewing the seat arrangement. The airline advises its passengers to Pre-reserve their seats well in advance when making Alaska Airlines bookings. This will be advantageous by helping to get the desired seat and avoiding the hassle of seat-selection during Alaska Airlines Check-In.
Online Seat Selection
If you have missed or couldn't get the desired seat at the time of booking then just don't worry. Seat selection is also possible during online check-in, which can be done through Alaska Airlines official website or from Alaska Airlines mobile app. The seat selection can be done through online check-in up to 24 hours before the flight's scheduled departure time. It has been often seen that many times passengers have become lucky and succeeded in getting a better seat during online check-in. This is often due to unclaimed seats pre-reserved for premium passengers being offered to other travelers.
Airport Gate Seat Selection
Alaska Airlines also allows its passengers the option to select a seat at the airport gate. This is only possible when the passenger arrives at the airport at least one hour before the flight's scheduled departure and requests an Alaska airlines agent present at the airport gate for arranging a seat for you if possible. Who knows you might be lucky enough in getting a better seat than you desired for!
According to Alaska Airlines seat assignment policy, the passengers are required to pay $15 for premium seat selection. The airline however offers free-of-cost economy seat selection and the passengers are assigned seats on an availability basis.
Call FlyOfinder at 1-571-378-7016 to book an Alaska Airlines flight and get your desired seats without any hassle. Also, contact us for further assistance regarding unaccompanied minors and cancelation policies.
Also, read our blog Alaska Airlines Baggage Policy.