Delta Airlines Safe Travel Standards during COVID
Friday, June 26, 2020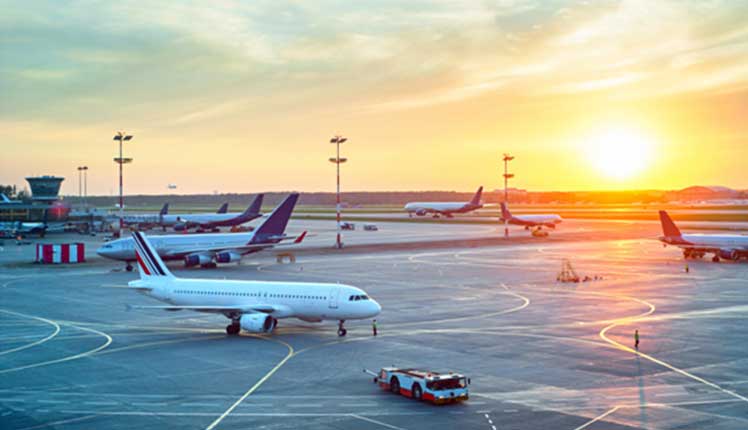 The Coronavirus pandemic or COVID-19 has brought airlines in the United States at a crossroads. While the airlines are making extensive efforts to ramp up their revenues after incurring heavy losses from March to May, the primary concern for them at the same time is to provide comfort and safety to the air travelers.
If you have made Delta Airlines reservations in the times of COVID pandemic, you can have a peace of mind as the airline is taking precautions for your safe flying experience.
Safe Travel Standards by Delta Airlines
Delta flights worldwide are adhering to safe travel standards during COVID-19 constantly. Here are some of the important steps taken by Delta Airlines voluntarily for the safeguard of the passengers in the air.
Sanitizing Every Flight
Delta Airlines has raised the standards for airline cleanliness by sanitizing every flight with the help of electrostatic sprayers. The U.S.-bound flights from Asia have been sanitized by the airline since February. Delta Airlines has now aggressively expanded its pre-cleaning procedure to all of its flights being currently operated across the world. The cabins are sanitized from top to bottom. The common areas and interior surfaces are thoroughly cleaned on every aircraft. The cabin surfaces cleaned include doors, windows, seatback screens, consoles, seats, lavatories and other high-touch areas inside the cabin. Apart from the cabin area, the sanitizing process also includes check-in kiosk, gate areas and onboard blankets. Moreover, the airline considers personal hygiene of customers and cabin crew of utmost importance and provides them hand sanitizers before boarding the aircraft.
Breathe Easy in Flight
All the aircrafts of Delta Airlines are adequately ventilated with fresh, outside air. The recirculated air passes through high-grade HEPA filters, which effectively extract more than 99.99% of particles, including viruses such as Coronavirus.
Customer Spacing With Blocked Seats
Delta Airlines has made travel even safer by providing more space between the customers. The airline is aggressively implementing customer spacing with blocked seats. The sale of select window and aisle seats has now been blocked by the airline. In a bid to reduce the overall number of customers in each cabin across its fleet, Delta Airlines has capped seating at 60 percent in Main Cabin, Delta Comfort+ and Delta Premium Select, and has capped seating at 50 percent in First Class. The airline had earlier blocked middle seats for sale on all its flights since mid-April. According to Delta Airlines, the capped seating will be effective through June 30, thus promoting a safe flying experience to the customers.
Flying with Delta Airlines for future seat selection do remember that blocked seats will be shown to you as not assignable or unavailable. The customers who want to be seated directly next to your travel companion or those requiring additional assistance can talk to an agent after arriving at the gate. Look forward to a safer travel experience whenever purchasing Delta Airlines tickets.