Delta Air Lines announces new COVID-19 change fee waiver
Monday, March 16, 2020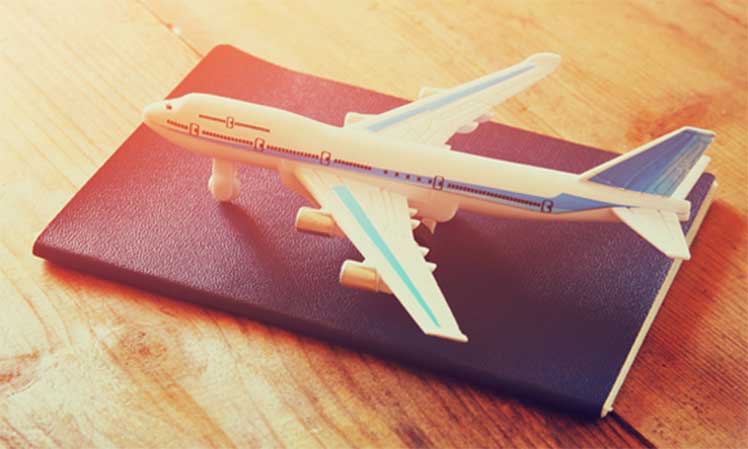 The Coronavirus or COVID-19 scare continues to hit the airline industry with major travel disruptions and significant revenue losses. The impact is also evident on Delta Air Lines, the world's largest airline by revenue and consistently the most profitable U.S. carrier during the past decade.
Delta Air Lines has announced the sharp decline in travel demand has forced it to cut its capacity by 40%. This will be the largest ever cut in capacity in the airline's history, which has surpassed the cuts after the September 2001 terror attacks.
The Trump administration has imposed severe travel restrictions barring entry of travellers from Europe to the United States for 30 days. Apart from Europe, travel bans have also been imposed on Asian countries, particularly China and South Korea.
Delta Airlines Change Fee waiver
Delta Air Lines has extended its travel waiver to Beijing (PEK) and Shanghai (PVG) until April 30. The waiver will allow the passengers flexibility in travel plans by making a one-time change to their itinerary without charging a change fee.
The affected passengers to Beijing and Shanghai have been offered the following options:
Re-accommodating to flights after May 31
Re-accommodating on other airlines
Seeking a refund
Contacting with the airline or travel agent for discussing other options
Travel waiver to other destinations
Delta Air Lines while acting on the updated CDC guidance has expanded its travel waiver and included South Korea capital Seoul through May 31. A one-time change in itinerary will be allowed to the customers without paying a change fee.
Meanwhile, Delta Air Lines said that it will continuously work as per the CDC guidelines and monitor the situation arising out of the coronavirus pandemic.
Delta Air Lines will be making schedule adjustments with the help of its codeshare partners whenever necessary.