United Airlines becomes world's first Airline to launch free COVID-19 testing
Tuesday, November 17, 2020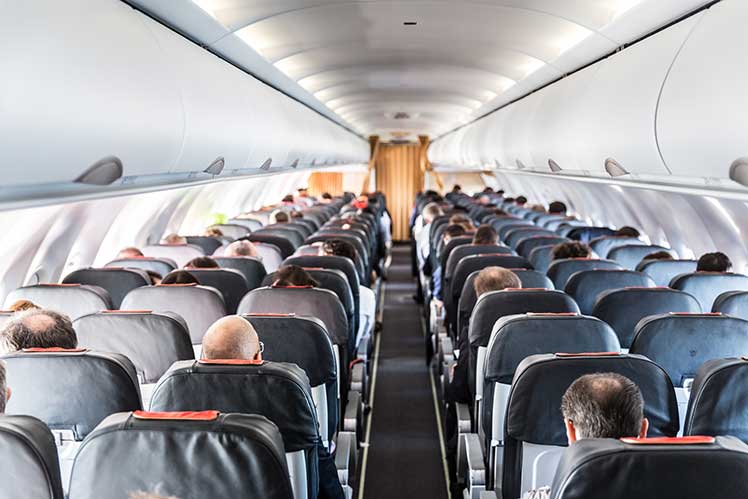 In the times of COVID-19, United Airlines reservations continue to provide even more safe and secure travel to its customers than before. United Airlines has become the first airline in the world to launch a free transatlantic COVID-19 testing pilot program for its customers.
The airline will be offering free rapid tests to every passenger above 2 years old as well as crew members on board select United Airlines flights from Newark Liberty International Airport (EWR) to London Heathrow Airport (LHR) starting from November 16 until December 11, 2020. However, the passengers who don't want to be tested will be placed on another flight. By doing so United Airlines wants to guarantee that every passenger on board its flight, except children under two, have tested negative before the departure.
A top official of United Airlines while speaking to media persons said that with the fast, same-day COVID-19 testing the airline wants to play a crucial role in "safely reopening travel around the world and navigating quarantines and travel restrictions, particularly to key international destinations like London".
United Airlines has said that free COVID-19 testing is aimed at making its layered safety approach robust through the pilot program while guaranteeing that with every passenger having tested negative the travel experience will be the safest ever as far as possible.
According to United Airlines, a positive impact on travel demand is being seen, and significant growth in customer load factors and revenue is further expected with the availability of free testing options.
The passengers will require prior appointments for the test, and strongly recommended to schedule their tests at least 3 hours before their flight departure. The on-site testing facility will be situated at the Newark United Club near Gate C93.
Before the Coronavirus pandemic outbreak, United Airlines was operating six daily flights on Newark Liberty-London Heathrow route on Boeing 767-300ER (76L). The airline topped the U.S. carriers to offer most flights on this route while providing the most business class and Premium Economy seats.