Cheap Flights from Cleveland (CLE) to Fort Myers (RSW)
Sunday, June 04, 2023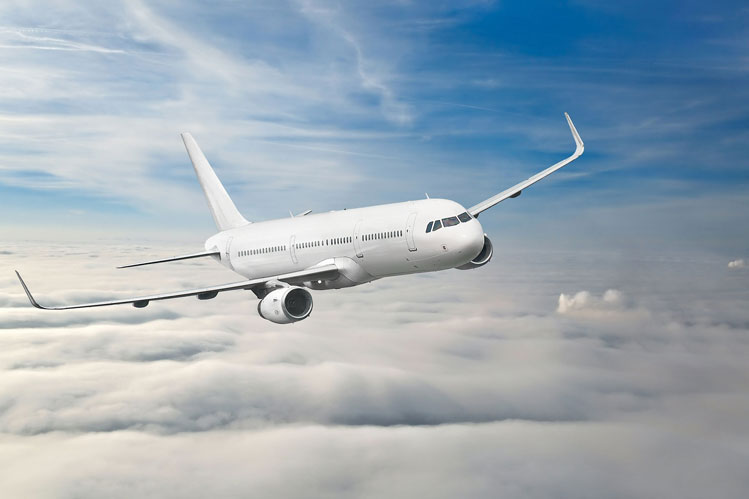 Fort Myers is more than just a city. It is a feeling and an emotion that is going to be there with you forever. The pristine beaches, the soft, powdery sand beneath the feet evoke a connection with the Earth; the waves, the vastness of the ocean, the far-off lands, and some undiscovered yet beautiful dreams make this city a paradise.
From the streets of Cleveland to the sun-kissed sanctuary nestled along Florida's Gulf Coast, it is a much-needed healing trip you deserve. FlyOfinder appreciates it and will help you plan the complete trip, from booking cheap flights from Cleveland to Fort Myers, what activities to do there, and the best time to visit this paradise. So, come on, let's dive in!
Best Time to Book Flights
To get the most value for your money, it's crucial to consider the timing of your flight booking. Generally, booking your tickets well in advance (at least 3-4 months) can lead to significant savings. Additionally, traveling during the shoulder seasons, such as spring and fall, may offer more affordable fares than peak summer or winter.
Finding Flights from Cleveland to Fort Myers
When searching for flights from CLE to Fort Myers RSW, it's essential to use reliable travel platforms that allow you to compare fares and find the best deals. Let us first discuss the quick tips and tricks through which you can book the flights to Fort Myers and even flights to Cleveland, Ohio, way back home because the real flex is they work both ways.
Flexibility is the Key
When it comes to finding affordable flights, flexibility is your best friend. Being open to adjusting your travel dates can lead to significant savings. Consider departing on weekdays, as weekends are usually more expensive. Additionally, you'll likely find better deals if you can plan your trip during the shoulder season.
Set Fare Alerts
Flight prices are as unpredictable as life's adventures. Set fare alerts on multiple travel platforms to stay ahead of the game. Allow yourself the luxury of time to observe price trends. Sometimes, the perfect deal might just be around the corner, so don't rush and be patient.
Embrace Connecting Flights
While direct flights offer convenience, they often come with a higher price tag. Opting for connecting flights can be an excellent way to save some extra cash. Remember to leave sufficient layover time so you don't feel rushed between flights.
Consider Nearby Airports
Cleveland and Fort Myers are served by multiple airports. Before booking, explore the options available in both cities. Sometimes, flying into a nearby airport might lead to considerable savings, even when accounting for transportation to your final destination.
Loyalty Pays Off
If you frequently travel between Cleveland and Fort Myers, consider joining airline loyalty programs. Accumulating points or miles can eventually lead to free or discounted flights. Loyalty programs also come with additional perks, such as priority boarding and access to airport lounges.
Book in Advance or Last-Minute
While booking early often results in better rates, last-minute deals can also surprise you with affordability. If your travel plans are flexible, keep an eye on both early bird offers and last-minute discounts.
Pack Light and Avoid Extra Fees
Airlines often charge extra for checked baggage. To minimize costs, pack efficiently and try to stick to carry-on luggage. Not only will this save you money, but it will also make your journey smoother and hassle-free.
Book the flight from Cleveland to Fort Myers with FlyOfinder.
When you are looking for cheap flight deals, your go-to place should always be FlyOfinder because we can help you there. With no hassle involved and no delays in the process, and a call at +1-571-378-7016, which will connect you to one of our travel experts, you can easily book a flight to Fort Myers from us.
We can help you make a reservation with all of the top-rated airlines, and even hotel reservations and car rentals, too, right when you enter the city. So, where are you going when we are happy to assist you?
Major Airlines Operating the Route
Several major airlines operate flights between Cleveland and Fort Myers, providing travelers with flexibility and convenience. Some of the popular airlines include Delta Air Lines, Southwest Airlines, United Airlines, and Spirit Airlines.
Exploring Fort Myers
Once you arrive in Fort Myers, you'll be greeted with warm weather and a plethora of attractions. Spend your days relaxing on the stunning beaches, exploring the Edison and Ford Winter Estates, or taking a boat tour to spot dolphins and manatees.
Enjoying the Local Cuisine
Fort Myers boasts a diverse culinary scene, offering an array of seafood, Caribbean-inspired dishes, and Floridian specialties. Don't miss the opportunity to indulge in some mouthwatering delights at the local restaurants and eateries.
Outdoor Activities
For outdoor enthusiasts, Fort Myers is paradise. From kayaking in Estero Bay to hiking in the Six Mile Cypress Slough Preserve, there's no shortage of outdoor activities to keep you entertained.
FAQs About Flights from Cleveland to Fort Myers
Are there any direct flights from Cleveland to Fort Myers?
Several airlines offer direct flights from Cleveland Hopkins International Airport (CLE) to Southwest Florida International Airport (RSW).
How long is the flight from Cleveland to Fort Myers?
The duration of a non-stop flight from Cleveland to Fort Myers is approximately 2 hours and 45 minutes.
Which budget airlines operate on this route?
Spirit Airlines is a budget-friendly option that operates flights between Cleveland and Fort Myers. You can easily book a flight to Fort Myers on Spirit Airlines through FlyOFinder. It just takes a call @ +1-571-378-7016, and you will find an assistant who needs to know your requirement. Once they are aware of it, you just sit back and relax under the sunshine and pack your bags for your dream destination.
Can I change the travel dates after booking my flight?
It depends on the airline's policy and the type of fare you've purchased. Some airlines may allow date changes with a fee, while others may not permit any modifications.
Conclusion
Traveling from Cleveland to Fort Myers opens up a world of opportunities to experience the best of both destinations. This journey promises an unforgettable adventure When you seek relaxation and sunshine in Fort Myers. What are we still doing here? Let's go book the flight trips, and remember, FlyOfinder is always going to be with you.
Also, read our blog Cheap Flights from Atlanta (ATL) to Houston (HOU) .