A Guide for Best Independence Day Deals
Tuesday, February 28, 2023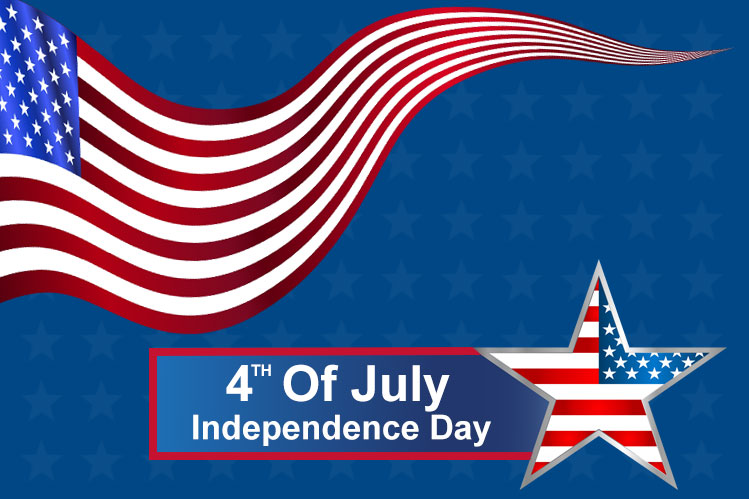 Independence Day is right around the corner, loads of fireworks in the sky and patriotism in the air. One of the days that all of us cherish a lot for the liberty that our nation got. Life since then has been fast-paced and massively growing in all aspects.
There are different plans for different individuals, however if you are one of those who are looking to travel and move to a different place to witness the celebration of 4th July but are perplexed over how to get the best Independence Day flight deals, then, worry no more! This page, or let's say FlyOFinder has all the answers to your questions. Keep reading this further and get the best of information on how you can enjoy this 4th of July.
How to book cheap flights on Independence Day?
There are some of the ways which you can smartly use to attain cheap flights for Independence Day, you can go through the tips as mentioned below.
Set Price Alerts – Whatever price falls in your budget should be set on the price page, so you are the first one who gets the update whenever the ticket prices suit you. They can be set on any airlines' official price page.
Advance Booking – The advance booking remains unbeatable even today. What you need to do is to book the flight ticket about a month or two before your departure date because the nearer the departure date is, the higher the prices are going to be.
Be Flexible – When you are traveling on a specific date, the least you can do to save yourself from flight prices is to be flexible with your travel destination. This way you can travel to destinations that are low in price and save money.
Use Incognito mode – The search engine one uses repeatedly to visit the airline's website and check the prices, stores the information and the reason for your visit. And when the airline comes to know that you are visiting the websites to check the prices again and again, they fabricate and increase the prices on your next visit. To save yourself from such fabrications, it is best to use incognito mode and hide your cookie and history settings.
Book for the red hours – The red hours are the hours of early morning and late night, when no one prefers traveling. When fewer passengers are traveling, the flight prices go down and that way you can get cheap flight tickets.
When should you book your ticket for 4th of July 2023?
If you are looking to get 4th of July 2023 flight tickets and that too, cheap flight tickets, then you should try and book your flight tickets at least a month or two prior to your departure dates. Because as and when the departure dates come nearer, the flight prices increase tremendously. To save yourself from such hassle, you can book your flight tickets as early as possible.
What are the popular destinations for this Independence Day?
There are various beautiful destinations that you can travel to when you take 4th of July flights, the patriotism can be felt anywhere in the sky of these destinations reciting the stories of USA. Refer to the destination written below: -
Popular destination for 4th July 2023
Jekyll Island
New York City
Boston
New Orleans
Las Vegas
Washington, D.C.
Seattle
Chicago
Key West
The above are some popular destinations that you can fly to on Independence Day and enjoy Independence Day flight specials. You can even contact us at +1-571-378-7016 to get your booking done to any of the above destinations and get the best of services at any time of the day.
Stay a step ahead with FlyOFinder
FlyOFinder understands your travel needs the best and is ever ready to take the responsibility to give you the exposure of a comfortable journey, and we are more than present for you during Independence Day to grab the best Independence Day flights. We are there to serve you a purpose and add value to your life.
Now, even if you are still worried over 4th of July flight deals or how to get them, feel free to call us on (1-571-378-7016) and book the cheap, affordable and the best flight deals. We provide all kinds of services including flight booking, hotel reservations, and car rental services. As always said and done, your comfort is our priority.
You can reach our travel specialist at any hour in the day as our services are available 24 hours a day and seven days a week. We will be more than happy if we help you figure out the best Independence Day airfare that serves our purpose of comfortable travel. You even get good after-sales services 24*7, just simply call us at (1-571-378-7016).
Also, read our blog Last Minute Flight Deals for the United States.