Top 5 Airlines Offering Labor Day Flights Deals
Sunday, August 23, 2020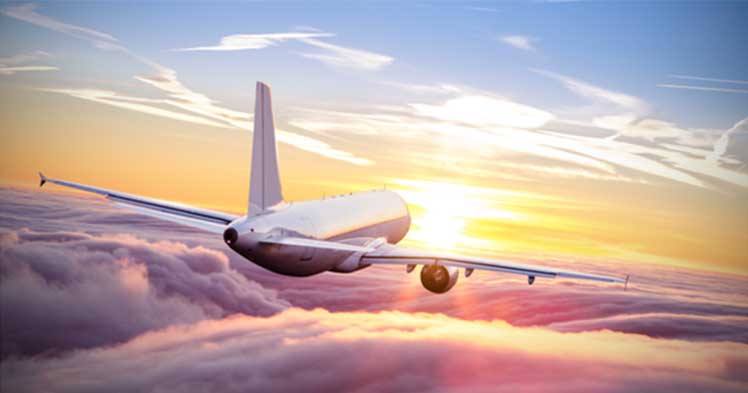 The long Labor Day weekend 2023 has approached, only a fortnight or so is remaining to get some great travel deals. Airlines have joined the fray and in a competitive mode now by announcing Labor Day flights sale. This is absolutely a perfect time for you to take a well-deserved break for later this fall or into spring 2023. Here are some of the best airlines that are offering the best Labor Day weekend deals. Whether you want to visit Europe, Mexico, Asia, Africa or the Middle East, there are tons of options with astounding deals being offered by these leading airlines. Book you cheap Labor Day flights with FlyOfinder on the airlines of your choosing and save big with our exclusive offers. Embark on a fun-filled adventure without spending a fortune!
American Airlines End of Summer Sale
American Airlines has announced its End of Summer Sale with savings of up to $200 when booking your next vacation. This is the best opportunity for you to take advantage of the amazing deals and enjoy a fascinating Labor Day weekend getaway. Whether you want to visit destinations such as Cancun, Miami, Las Vegas, Fort Lauderdale, Charlotte, Philadelphia, Orlando, Baltimore, West Palm Beach, Chicago, Phoenix, Denver, Dallas, New York or Los Angeles, there are irresistible Labor Day flight deals just waiting for you when booking with American Airlines. Why wait further when you can grab lowest prices on Labor Day weekend flights now!
Get deals on United Airlines new domestic and international flights
United Airlines, keeping in view the increased travel demand, especially holiday season like Labor Day weekend, is expanding its services on more than 25 international routes starting September this year. If you are looking for an enjoyable Labor Day weekend getaway to foreign destinations then consider flying to Latin America, Australia, Israel, Asia and India where new services are being launched by United Airlines from major U.S. cities such as Los Angeles, Washington, Houston, San Francisco, Denver, Chicago and New York/Newark. Moreover, you can also plan to fly into new domestic destinations such as Austin, Colorado Springs, Santa Barbara, and Hawaii Islands cities like Kauai, Honolulu, Hilo, Kona and Maui where flights are being increased. This is absolutely the best time for you to get last-minute Labor Day flight deals.
Frontier Airlines Super Saver Labor Day deals
Labor Day weekend is widely known for the plethora of discounts offered by various airlines. However, the popular budget carrier Frontier Airlines is way ahead than most others when it comes to offering incredibly great deals. Get ready for a fall adventure with Frontier Airlines Labor Day sale offer. Booking with Frontier Airlines means you are going to get deep discounts on Labor Day fares to multiple destinations such as Orlando, Atlanta, San Antonio, New Mexico, Albuquerque, Los Angeles, Cincinnati, New York City and a host of other places. This is your fabulous chance to take a lovely autumn vacay with cheap Labor Day flights being offered by Frontier Airlines. Get going and book your Labor Day cheap fares with Frontier Airlines ASAP. The best ever sale offer is just waiting for you!
Great prices on Southwest Labor Day fares sale
Southwest Airlines is exactly the airline you need to fly with for your Labor Day weekend getaway. The leading budget carrier is known for offering really good rates for holiday weekend. Labor Day weekend indeed provides a nice excuse to round out your summer. And, what better it could be when choosing to book your Labor Day flight tickets at the cheapest fares with Southwest Airlines. No matter whichever destination you plan to fly on the airline's network be it San Juan, Portland, West Palm Beach, Rochester, Panama City Beach, Norfolk, Reno/Tahoe and more, you have incredible inexpensive options for a perfect weekend trip. If you still haven't booked your Labor Day flights then this is a good time for getting exclusive deals and save money.
Emirates Labor Day flights sale
Even international airlines are not to be left behind when it comes to offering holiday weekend flights. Popular Middle East carrier Emirates is also offering a Labor Day flight sale from all of its 12 U.S. gateways to multiple destinations across its extensive route network. When you choose to travel in the airline's Economy Class or Business Class cabins, look forward to a luxurious flying experience with a host of amenities. Consider booking roundtrip flights to Dubai for visiting the Kite Beach or shopping at the Gold souk, or take flights to Johannesburg for a safari in South Africa, or hop on a nonstop flight to Athens for seeing the Acropolis and Pantheon, or take a nonstop flight to Milan for seeing Leonardo Da Vinci's masterpiece, The Last Supper – you have all these options and more when you book flights with Emirates for travel during this Labor Day weekend. The airline's most popular gateways in the United States from where you can fly are New York JFK, Newark Liberty, Washington Dulles, Chicago O'Hare, Los Angeles, Seattle, San Francisco, Houston and Boston.
Choose to travel with one of these airlines and get the best Labor Day airfare deals. You have the option to choose flights suiting your preferences, be it nonstop or with layovers. Squeeze in a vacation during this last long weekend in summer. Undoubtedly so, Labor Day weekend is surely the ideal time for planning an exotic trip with cheap tickets being offered by FlyOfinder for travel across the globe. Call now at +1-571-378-7016 to book your tickets and enjoy this log weekend at your favourite destinations.
Also, read our blog Top 7 Destinations for a Labor Day Weekend Getaway.