Lake Superior – Explore and Experience one-of-a-kind fun and unique adventures
Friday, September 11, 2020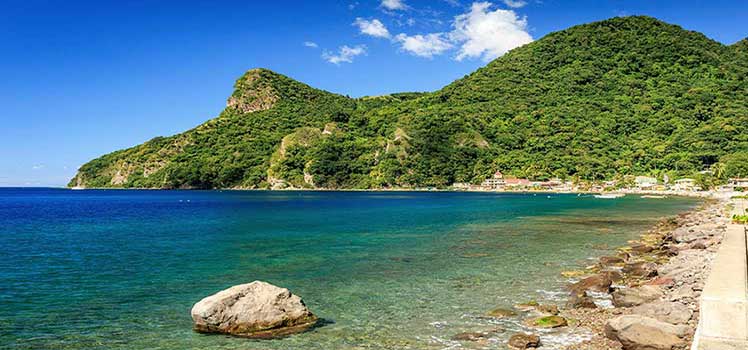 Planning a fascinating getaway to North America? Then fancy an out-of-the-world experience by exploring Lake Superior, the world's largest freshwater lake as well as the largest of the Great Lakes. Spread in a huge area of 31, 700 square miles or 82,000 square kilometers, Lake Superior shares its southern shore with the Upper Peninsula of Wisconsin and Michigan, the western shore with Minnesota, and the remaining part bordering Ontario, Canada. The world's largest freshwater lake by surface area, Lake Superior is about the size of the U.S. State of South Carolina or even the European nation of Austria. It's no wonder that the sheer gargantuan size of the lake prompted the early settlers to call it an "inland sea", which is though unsalted and shark-free.
Look forward to one-of-a-kind fun and unique adventurous experiences by taking the help of Cheap Flights Finder in getting some great discounts on cheap flights to North America for exploring Lake Superior. The Great Lakes are wonderful for all those seeking a real break and respite from the summer heat. The moderate summer temperatures make Lake Superior an ideal destination in North America for a perfect getaway. No matter your age or preferences, there are lots to see and do when deciding to explore Lake Superior.
Best Places to Visit in Michigan on Lake Superior
The northern shore of Lake Superior in Michigan is a major attraction for tourists with many places to visit and experience. Let's take a look at some of the best things to do in Michigan.
Visit the engineering marvel Soo Locks in Sault Ste. Marie, which first opened up Lake Superior to the world. The ships are allowed to travel here around the 21 foot drop between Lake Huron and Lake Superior. A must-see on Lake Superior, the Soo Locks attract around one million tourists every year.
Get awesome views of Lake Superior from the Whitefish Point, which is also the gateway to Whitefish Bay. The major attraction here is the Great Lakes Shipwreck Museum.
Consider a hike to the Upper Tahquamenon Falls. You will be thrilled to see one of the largest waterfalls east of the Mississippi River, which is about 200 feet wide and 50 feet high. A 4-mile trail will also take you to the Lower Falls as well. It is nearly 20 miles southwest of Whitefish Point near Paradise, and can be best visited during the fall.
Outdoor lovers will find the Pictured Rocks National Lakeshore to be a paradise. Renowned for its majestic, multicoloured sandstone cliffs, the Pictured Rocks offers adventure enthusiasts diverse options such as hiking trails, streams, waterfalls, cross-country skiing, birding, kayaking, untamed Lake Superior beaches, beautiful fall colors, and much more. The Pictured Rocks sunset cruise is a prime attraction for visitors.
Enjoy the pristine beauty of the forested 323-acre Presque Isle Park and soak up stunning views of Lake Superior. Situated on Presque Isle peninsula, the visitors are offered hiking opportunities, biking, wildlife sightings, and catching the sun setting over the lake at Sunset Point.
Visit the beautiful Keweenaw Peninsula to get enchanting views of Lake Superior. There are other things for you to see such as rivers, waterfalls and old-growth forests. Additionally, you can also take a boat ride to the Isle Royal National Park, or enjoy a panoramic autumn color drive. Among other rides worth considering here include Covered Drive (running between Delaware and Copper Harbor), Brockway Mountain Drive (9.5-mile-long scenic drive running between Copper Harbor and Eagle River), and Sand Dune Drive (running between Eagle River and Eagle Harbor).
Explore the Porcupine Mountains Wilderness State Park on Lake Superior. Spanning in an area of about 60,000 acres, this largest state park in Michigan is unparalleled and provides splendid views that aren't found anywhere else in the Midwest. Apart from the miles of Lake Superior shoreline, the park also offers pristine forest, waterfalls, streams, rivers and hiking trails.
Best Places to Visit in Wisconsin on Lake Superior
The Apostle Islands National Lakeshore consisting of about 12 miles of shoreline on the mainland and 21 islands is a great place to explore on Lake Superior in Wisconsin. Take a kayak or boat to see the sea caves, which are transformed into beautiful ice caves during the winter. The crystal clear waters in the Apostle Islands are also a major attraction for scuba divers.
Best Places to Visit in Minnesota on Lake Superior
Visiting Duluth, the second largest city on Lake Superior, is great fun. The prominent landmark worth visiting here is the Aerial Lift Bridge, a superb marvel of engineering. Other popular attractions worth exploring in the city include the Skyline Parkway, the Duluth Lakewalk, and the Enger Tower.
The Split Rock Lighthouse perched high on a cliff overlooking the charming Lake Superior is a big draw for photographers. The lighthouse can be best viewed from different places after taking several hiking trails. The fall is the best time for seeing the Split Rock Lighthouse in its full glory.
Book flights to North America at best deals from FlyOfinder to enjoy a vacation like never before. Don't ever miss an opportunity to visit Lake Superior. It's simply amazing and offers many cool places for you to visit along its extensive shores. This wonderful hotspot for millions of tourists from worldwide is also beckoning you for fun-filled times and a highly enjoyable and memorable vacation!