5 Famous Green Museums in USA worth visiting!
Saturday, October 19, 2019
Museums have over the years significantly transformed than just being cultural institutions. The museums are all-encompassing – conservationists, preserving objects and artifacts, and providing knowledge for the future.
Today, the museums worldwide have changed outlook, and have increasingly become sustainable and environment friendly.
Let's take a look at some of the famous environmental museums in the United States.
Exploratorium, San Francisco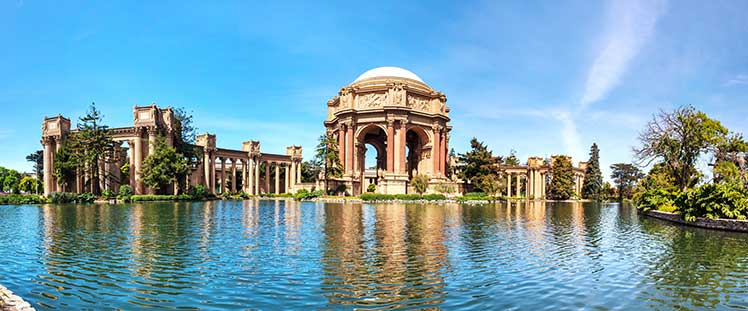 Exploratorium is a bayside museum in San Francisco, one of the greenest cities in the U.S. West Coast. It is one of the best examples of sustainable design with the recycled bay water providing it with heating and cooling thus significantly reducing the amount of energy required for managing building temperatures. The museum also uses rooftop solar panels for providing energy to the building thus avoiding carbon emissions. The exhibits in the museum are focused on the environment and human interaction.
California Academy of Sciences
The California Academy of Sciences is a premier scientific institution combining research, education and outreach in innovative ways appealing to visitors from the world over. The institution's signature green roof controls waste water, provides energy and helps in nourishing various plant specimens. The natural history museum, aquarium and indoor rainforest are the biggest attractions for the visitors in California, USA.
Salvador Dalí Museum, Florida
Salvador Dali Museum showcases Salvador Dali's extensive collection of work outside of Europe. Famous for its cultural offerings, the museum has been designed to minimize energy use thus significantly reducing negative impact on Florida's delicate ecosystem. The museum's building is hurricane-resistant and endowed with environmental features unique to its geographic area.
Children's Discovery Museum, Illinois
The Children's Discovery Museum, based in Illinois, is a pioneer in promoting sustainable design. It is the first LEED-certified children's museum in the USA. This educational museum focuses on the use of recycled materials, green power, and environmentally friendly items such as adhesives and paint.
Grand Rapids Art Museum
The extensive Grand Rapids Art Museum housed in an eco-friendly building prominently showcases a well-curated collection of art and artifacts ranging from the Renaissance to Modern Art. It is also the world's first LEED-certified art museum with green features such as heat minimizing systems, CO2 reduction technologies and water recycling facilities. The museum is focused on evoking human side of green initiatives.
Planning to visit one of these popular green museums in the United States? Let FlyOfinder find the best flight deals for you and help fulfill your dream trip!