Best Time to Visit Yellowstone National Park
Monday, September 14, 2020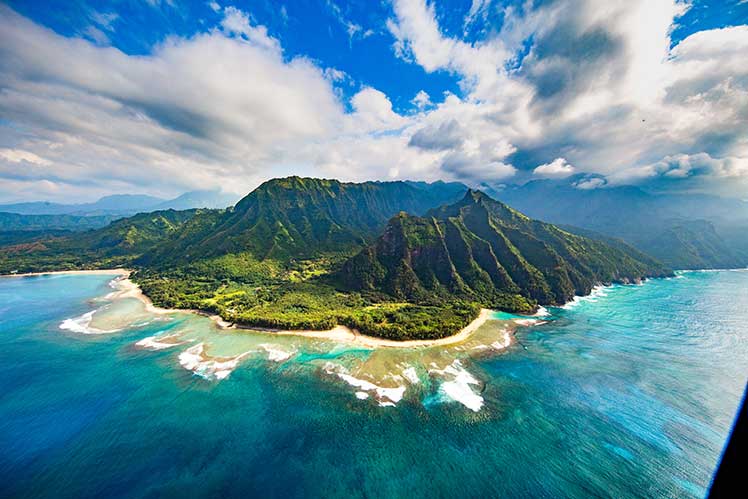 Planning to go on a blissful getaway and spend some quality time in serenity and solitude? Then embark on an adventurous vacation to the Yellowstone National Park in California. Get ready to explore the unspoiled natural beauty with Yellowstone tours like never before. The pristine lakes, dramatic peaks, volatile geysers throwing steaming water toward the sky, lush forests weaving past expansive meadows, multicoloured pools swirling around hot springs, and more – all of these undoubtedly make Yellowstone National Park a paradise for nature lovers and outdoor enthusiasts.
The Yellowstone National Park, spread in an area of more than 3,000 square miles, offers panoramic views of waterfalls, geysers, canyons and mountains to everyone coming here for a vacation. As you explore this awesome natural attraction, enjoy the sights of the park's permanent residents such as elk, buffalo and grizzlies. To say the least, the Yellowstone National Park is simply unmatched and seeks your attention.
How best to enjoy and explore Yellowstone National Park
Widely renowned for its spectacular natural wonders such as Mammoth Hot Springs and Old Faithful, red-tinged canyon walls, alpine lakes, verdant forests, captivating waterfall and hiking trails, the Yellowstone National Park is surely an unmissable attraction. The Grand Canyon here is especially all-time favorite for adventurous travellers. There are several activities for you to pursue when arriving for a holiday. Look forward to fishing and boating at the Yellowstone Lake, horseback riding in the backcountry, or consider visiting the Lamar Valley or Hayden Valley for excellent wildlife viewings – all these and more are set to enthral you endlessly.
More than four (4) million tourists from the USA and different parts of the world arrive at the Yellowstone National Park for holidays every year. Whether you want to explore plenty of untouched territory here, or take in views of the untamed wildlife at the Dogshead Loop and the Lewis River Channel, or see the hot springs of the West Thumb Geyser Basin, be prepared to spend at least two days if you want to visit the 2.2 million acres of Yellowstone National Park spanning from the northwest corner of Wyoming into the edges of Montana and Idaho.
When to visit Yellowstone National Park
Now that you are pretty aware of all that you will be seeing and doing at one of the best national parks in the United States, it's also important for you to know the best time to go to Yellowstone.
Let Cheap Flights Finder help you find great discounts on flights to Salt Lake City, which is the cheapest airport at the moment to fly into Yellowstone National Park. The SLC may be a bit long drive from Yellowstone, but it is the cheapest to fly into as compared to Yellowstone's nearest airport at Jackson, Wyoming.
Plan to visit Yellowstone during the shoulder months from April to May and September to October. When travelling during these times you will enjoy good discounts on flight tickets as well as take the advantage of fewer crowds and mild weather. However, the months of July and August are hugely popular with the tourists because of the warm weather and appropriate time for Yellowstone camping. Take a look at these times stated here so that you may plan a visit to Yellowstone accordingly.
April-May
The spring season from April to May is the best time for visiting Yellowstone. The weather may be unpredictable though. This is the time when the park emerges from its winter hibernation with the average temperatures fluctuating anywhere from the high 10s to low 50s. Don't forget to pack layers when visiting at this time. You will also enjoy attending major events such as National Park Week (April) and Montana State University Billings Foundation's Wine & Food Festival (May).
June-August
The warmer months from June to August are the peak time when more than two (2) million tourists can be seen visiting Yellowstone. The temperatures hovering in the average highs in the 60s and 70s are a huge attraction for hiking enthusiasts with great hiking conditions. The festival lovers will especially love visiting in July with an array of events such as Yellowstone Beer Fest, Last Chance Stampede and Fair, Idaho International Summerfest, Targhee Fest and Cody Stampede Rodeo (all in July), and Shoshone-Bannock Indian Festival (August). Make your Yellowstone flight reservations in advance when visiting during this time.
September-October
The autumn season from September to October is also one of the best times to visit Yellowstone. The relatively mild weather offers plenty of wildlife viewing opportunities. The hotel rooms and Yellowstone campsites are also reasonably priced. When visiting in October you will get the opportunity to attend the Bridger Raptor Festival.
November-March
The Yellowstone National Park experiences heavy snowfall during the winter season from November to March. If you don't mind chilly weather conditions then come here prepared with sleeping bags, flashlights and extra food. Most of the attractions are closed. Winter lovers will enjoy participating in events such as Yellowstone Ski Festival, Cody Christmas Stroll and Lighted Parade (both in November), Bozeman Ice Festival (December), and Snowmobile Expo and Powersports Show (March).
With all these and more on offer here, the Yellowstone National Park is simply incredible. One visit isn't enough. The park's natural attractions are such that you will want to visit here again and again.