AeroMexico unaccompanied minor policy
Friday, March 10, 2023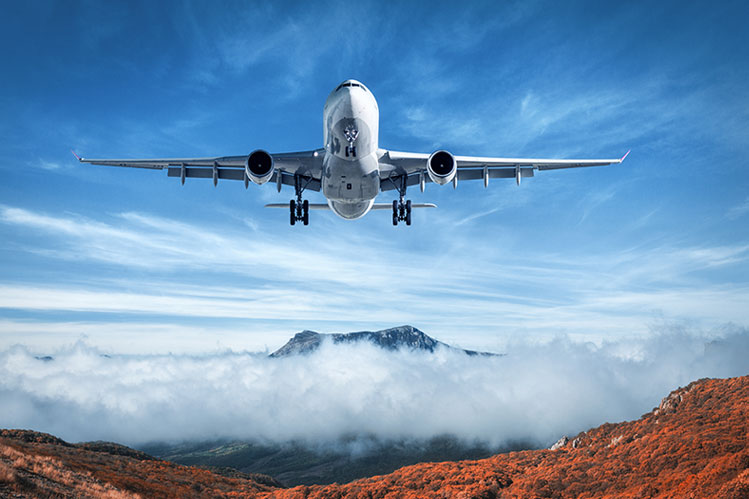 There are times when a child or a minor might have to travel all alone, all by themselves. A minor traveling alone can worry the parents or guardians but that's not the case with AeroMexico airlines. They make sure that your child or your minor travel hassle-free and with utmost comfort. And to make sure of all of it, they have an AeroMexico minor policy, and you are here to know the same. Then, don't worry! FlyOFinder will help you in each and every possible way. Stick to this one till the end and get all of your queries answered.
Highlights of AeroMexico Unaccompanied minor policy
First and foremost, the airlines take entire credibility and gives personalized attention to unaccompanied minors. They help them with the check-in process, accompany them to the boarding gate and supports them in reaching their final destination, on both domestics and international flight but only when the flight is operated by Aeromexico.
Unaccompanied minor service is mandatory for children flying without their parents or guardians from the age of 5 to 14 years old.
The services are optional and does not apply for the ages of 0 to 4, however is still optional for minors that are 15 years old when the flight ticket is issued.
The documents that are needed to submit for unaccompanied minors are UMNR (Unaccompanied minor form), official ID or passport of the parent or guardian, minor exit form.
These documents should be present in 3 copies and at least 3 hours before the flight, be it domestic or international flights.
The fees that are charged for Unaccompanied minor are as mentioned below: -
You need to pay 230 MXN for one way flight including connection for the flights within Mexico.
And, for an international flight, you need to pay 115 USD, one-way flight including connection.
There is an additional service fee for an electronic ticket is somewhat; 175 MXN/15 USD.
Also, when you are taking unaccompanied minor service then you need to pay for it along with the ticket price.
Facilities for Unaccompanied minors at AeroMexico Airlines
AeroMexico Airlines as said times and again is one of the best airlines in the aviation industry. The services offered by them are amazing and when they have a minor onboard, they are extra generous, they in fact provide them with a kids' entertainment room when they are waiting to get onboard. The in-flight entertainment and the food are all up to the mark as well. You can leave your minor at AeroMexico Airlines with utmost surety.
Flight restrictions for the unaccompanied minors
As mentioned earlier, AeroMexico is one of the best airlines in the aviation industry. Their services are all in the favor of the passengers, however, there are few things you need to keep in mind when you are traveling as an AeroMexico unaccompanied minor, which are as listed below: -
The parent or the guardian must fill out, "Letter of service for unaccompanied minor" and include the person's name who will receive the minor at the destination.
And, the person who will be delivering the child to the airport must present identification proof at the gates.
The person in-charge for picking up the minor at the destination should also be present with identification proof and present it as well.
All for you at FlyOFinder
Undoubtedly, AeroMexico airlines is one of the best airlines and have everything in their competence to serve their passenger the best, but if you want to make you easy and travel lightly, then FlyOFinder is your answer. It is your solutions to all of the queries associated with unaccompanied minors AeroMexico, then simply dial 1-571-378-7016 to catch up with our travel consultant.
The travel consultant is available for 24 hours, 365 days to assist you with everything associated with flight booking, hotel reservation and also rental service. We believe in helping you achieve your travel goal and completing your travel bucket list. Wherever you want, we are there!
Also, read our blog American Airlines Unaccompanied Minor Policy.