Top 5 Airlines that Fly to Hawaii
Saturday, March 07, 2020
Hawaii – the Aloha State – is simply an amazing destination for a fun-filled, enjoyable vacation. Are you also planning to spend your holidays in this wonderful tourism hotspot and wondering which airlines to book flights to Hawaii? Here are top 5 airlines which will make your trip to Hawaii as comfortable as it can be.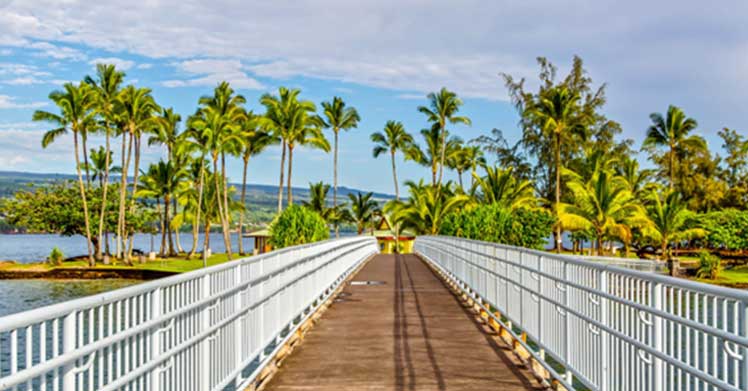 Hawaiian Airlines tops the list in providing the largest number of flights to Hawaii from most North American cities than other airlines. The airline is offering 150 flights inter-island service between all the islands. Some major U.S. cities connected with direct flights to Honolulu, Maui and Kauai include Boston, Seattle, Las Vegas, San Jose, Los Angeles, San Francisco, New York, San Diego, Oakland, Sacramento, Oakland, Portland and Phoenix.
The flights to some West Coast destinations are being served by Airbus A321neo aircrafts, while majority flights to the U.S. mainland are offered by Boeing 767s and Airbus A330s aircrafts. The airline offers lie-flat seats in First Class on many flights. Hawaiian Airlines also provides free meals on all flights between Hawaii and the U.S. mainland.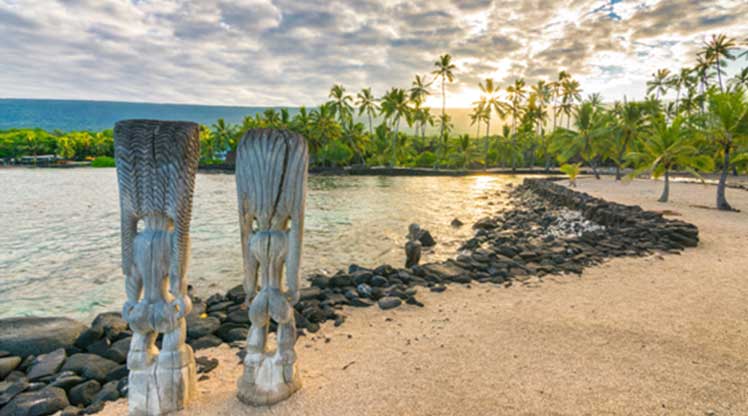 Alaska Airlines is the preferred airline for most passengers traveling from the West Coast cities with its above 160 weekly flights services. Major West Coast destinations with direct flights to Hawaii include Anchorage, Seattle, Bellingham, San Diego, Oakland, San Jose, Portland, San Francisco, Los Angeles and Sacramento. The four Hawaiian Islands being served include Oahu, Maui, Kauai and the Big Island.
Alaska Airlines flights to Hawaii are being currently served with the help of Airbus A320s and Boeing 737-800s aircrafts. The airline is also adding Airbus A321neo and Boeing 737 MAX aircrafts on Hawaiian routes.
United Airlines continues to remain the largest carrier to Hawaiian Islands from the U.S. Mainland. The destinations in Hawaiian islands being currently served include Honolulu, Lihue, Kona and Kahului. The direct flights from where flights by United Airlines are being operated include Chicago, Guam, Denver, Washington DC, Houston, San Francisco, New York, Los Angeles and Tokyo. The airline offers a comfortable flying experience in lie-flat seats in its United Polaris Business class. The widebodies aircrafts flown on Hawaiian routes provide onboard entertainment, power outlets and Wi-Fi to the passengers.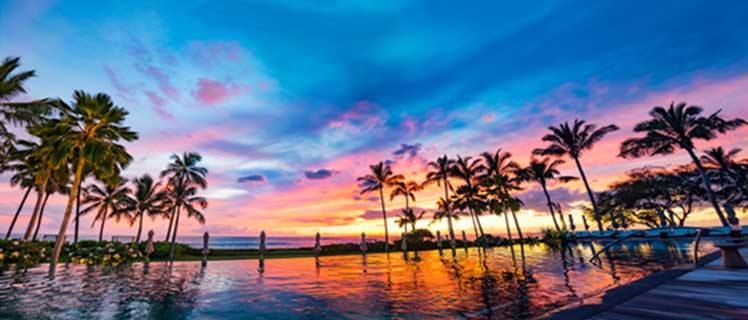 American Airlines connects five Hawaiian cities from Dallas, Phoenix and Los Angeles with daily flights services. These Hawaiian destinations include Kona, Hilo, Kahului, Honolulu and Lihue. American Airlines is into partnerships with Hawaiian Airlines and Alaska Airlines for operating its Hawaiian flights services. The passengers traveling in Business Class are offered lie-flat seats with direct aisle access. American Airlines also provides complimentary meals, seatback entertainment, Wi-Fi and power outlets in all travel classes on its flights to Hawaii.
If you are traveling from New York, Atlanta, Minneapolis and Salt Lake City to Hawaii Islands then consider booking your flights tickets to Hawaii with Delta Air Lines. The airline offers a comfortable flying experience on its Boeing 767 aircrafts. If you are looking for even more luxurious travel then fly in Delta One or Business Class offering direct aisle access and lie-flat seats. The passengers are also provided complimentary meals, entertainment, power outlets and Wi-Fi in all classes, particularly when traveling from Atlanta, Minneapolis and New York.