United Airlines Baggage Policy
Wednesday, June 03, 2020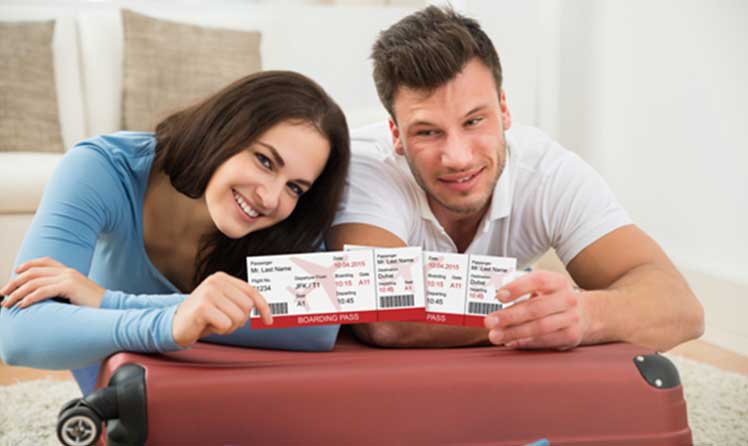 Packing for air travel can be tedious and worrisome unless you are well aware of what and how much to carry. Airline baggage can be complex as well as expensive, depending on the destinations being travelled to. If you are planning to make United Airlines reservations and want to save then you need to know everything about United Airlines Baggage Policy.
United Airlines Carry-on Baggage Allowance
Have you booked your flight tickets for travel with United Airlines? Then you should keep yourself updated about United Airlines Carry-on baggage rules. United Airlines allows most of its customers to bring one carry-on and one personal item for free. The carry-on and personal item must be within prescribed size limits and can easily fit in the overhead bin. The maximum dimension for a carry-on bag is 9 inches x 14 inches x 22 inches, including handles and wheels. The personal item should be in the maximum dimension of 9 inches x 10 inches x 17 inches, and must fit underneath the seat in front of you.
In addition to personal item and one carry-on bag, the customers are also allowed to bring other items on board the flight, which includes a camera, a breast pump, a pet carrier (service charges apply for in-cabin pets), a diaper bag, assistive devices, food or merchandise purchased in the airport, reading material, an umbrella, a jacket, and FAA-approved child restraint system or safety seat.

However, there are some exceptions for carry-on bags too. The customers travelling on a Basic Economy ticket are allowed to bring only one personal item, while carry-on isn't permitted for free. If a carry-on bag is brought to the gate then it needs to be checked in after paying the applicable checked bag fee as well as a $25 gate handling charge.
United Airlines Checked Baggage Allowance
United Airlines allows a standard checked bag in the maximum size measuring 62 inches (length + width + height), including handles and wheels. For United Economy the maximum weight limit for checked baggage is 50 pounds (23 kg), while for United Business, United First and United Polaris Business the maximum weight limit is 70 pounds (32 kg). The checked baggage fee will mostly depend on where and how the customer is travelling.

With United Airlines flights you always have the advantage of making your check-in process easier by paying online before the scheduled departure of the flight. You can pay online for your checked baggage at least 24 hours before your flight departure. You can also pay your checked bags fee during online check-in for your flight by visiting United Airlines Official website. Please note that the checked bags fee will be non-refundable when you do online check-in.
United Airlines oversized, overweight and extra bags rules
Oversized bags: United Airlines won't accept oversized bags measuring more than 115 inches (length + width + height). The customers travelling with checked bags measuring more than 62 linear inches will have to pay an applicable fee per bag, depending on the destination.
Overweight bags: United Airlines won't accept overweight bags that exceed 100 pounds (45 kilograms). However, assistive devices and musical instruments are exceptions. The customers are allowed to carry musical instruments weighing up to 165 pounds (75 kilograms) as well as all assistive devices.
The customers travelling with checked bags of up to 70 pounds (32 kilograms) in the United Economy will be charged at a rate of up to $100 per bag, depending on the destination. However, checked bags weighing more than 70 pounds (32 kilograms) but less than 100 pounds (45 kilograms) will be charged at a rate up to $200 per bag, depending on the destination. The airline won't accept checked bags weighing 100 pounds (45 kilograms) or more.
Extra bags: United Airlines will accept extra bags only on the availability of space on the aircraft. The airline allows assistive devices to be carried for free.
In case you want to know more about baggage policy and fees or have any other flights-related queries then you may directly talk to one of our booking agents on our Airlines Reservations Number. We will be exceedingly happy to provide prompt assistance at any time you want.