United Airlines Flight Change Policy
Thursday, June 04, 2020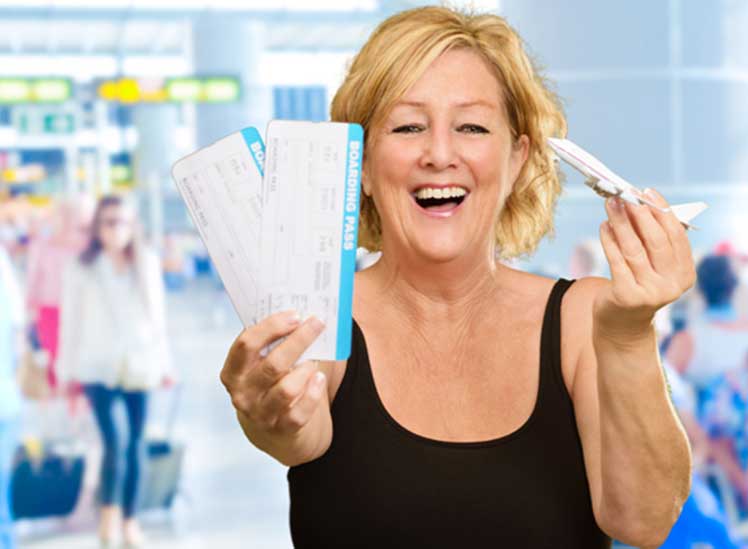 There might be unforeseen, unexpected situations when you may be forced to change your travel plan. However, when booking United Airlines flights you just need not worry. With United Airlines reservations you have the flexibility to decide on how and when to travel. You need to get acquainted with United Airlines Flight Change Policy so that your flying experience becomes comfortable and smoother as ever.
United Airlines flight change policy allows you to make use of multiple options, which includes making changes to an existing reservation, place a refund request for changed flight, switch to a different United Airlines flight departing on the same day of your original booking in the next three hours, or to completely change your destination or time. You may have to pay a change fee, in addition to the applicable fare difference, which though depends on the fare type and how United Airlines tickets were purchased.
How to do United flight change?
Online Flight Change: United Airlines offer both online and offline options for flight change. For making online flight changes you need to visit United Airlines Official website and log in to your account. You then need to click on "My Reservations" and enter confirmation number or last name and credit card number. Next, you are required to search and select for a new flight you want to switch to and confirm your flight change.
Same-Day Flight Change: If you however want to switch to a standby status on a same day flight departing from the same destination within the next three hours then you can choose the standby status, if available. You will be charged a fee only when you successfully board the standby flight, or else you will have to retain your original booking if it isn't available.
Same-day flight change can always be done by calling up United Airlines phone number and requesting a change. If you are holding MileagePlus award tickets or miles and money award tickets then you can't use the online flight change option, and it has to be done by contacting United Airlines reservation department.
Kiosk/Airport Ticket Counter Flight Change: You can change flight at United Airlines self-serve kiosk at the airport by paying the applicable change fee. You can also make flight changes by visiting United Airlines airport ticket counter. You will need to pay a change fee along with the applicable fare difference as well.
Third-Party Flight Change: If you have purchased flight tickets for travel with United Airlines from third-party OTAs like FlyOfinder and others then you may have to pay an extra fee. This will be in addition to change fee along with fare difference, if applicable. You can submit a request for flight changes online.
United Airlines Flight Change Fee
If you are making a flight change under United Airlines 24-hour booking window then you can change your flight for free. According to United Airlines flight change policy if the ticket was purchased during the last 24 hours and the purchase was completed one week or more before originally scheduled flight departure then no change fee will be charged at all.
United Airlines will charge a change fee of about $200 for flight change when travelling to domestic destinations within the United States. For international flights the change fee may be up to $400. If you are travelling on a Basic Economy ticket then flight change is not allowed at all.
In some exceptional cases the flight change fee is waived by United Airlines. If the customer changes his/her travel plan because of jury duty or illness then the applicable change fee is required to be paid at the time of that change. The customer may later on submit a request to refund fee if the change fee is applied.
Are you planning your next trip with United Airlines? Then call us on our Airlines Reservation Number right away. We will help you find cheap tickets and make your travel as affordable as it can be.