Airlines Waivers on Elsa Storm
Wednesday, July 07, 2021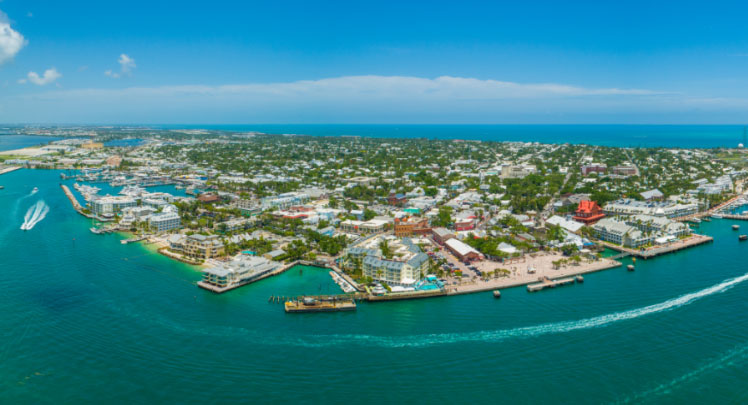 Airlines Waivers on Elsa Storm
Tropical Storm Elsa became a hurricane in Florida. It brought heavy wind with rainfall and moved north off the Florida coast of Tampa Bay. The speed of the wind is approx. 75mph. Thirty-three countries are under a state of emergency. President Joe Biden himself approved an emergency declaration in all those states affected by the storm. Rescue operations are going on in the Elsa-affected areas.
Several airlines are issuing either travel waivers to the affected travelers or dropping change fees. American Airlines, United Airlines, Delta Airlines, JetBlue, Spirit Airlines and Frontier Airlines are either issuing travel waivers to the affected travelers or giving relaxations in the change fee.
American Airlines Travel Waiver Policy
American Airlines has announced that it would waive the change fees in all classes of travel. American Airlines has also announced that affected travelers are not required to pay any additional fare if it occurs because of the rescheduling of flights. However, it will be applicable only to those reschedules where the travel date is no later than July 12. If the affected travelers want to fly after July 12, they will have to pay the difference in fares that may occur while rescheduling the flight dates. This policy is applicable only to those flights which are affected by the Elsa storm. It means it is applicable on those booking only which are from or to Fort Myers, Key West, Sarasota, and Tampa. Please contact American airlines if you are facing any issues regarding the cancellation and rescheduling of flight dates. Find American Airlines phone number to call.
Delta Airlines Travel Waiver Policy
Delta Airlines is also holding a similar policy. Airlines themselves will pay the difference in fares if applicable due to a change of flight date. However, this policy is applicable for those rescheduling only which is no later than July 10. After that, travelers have to pay the additional fares that may occur due to the rescheduling of the flight dates. Get Delta Airlines phone number to call directly to the airline if there is any issue you are facing with.
JetBlue Travel Waiver Policy
JetBlue is also allowing affected travelers to change flight dates without any extra cost if the new date is no later than July 10. After this date, the extras will be paid by the travelers if there will be a difference in fares. JetBlue Airways is offering the waiver to those travelers only who are affected by the Elsa and bookings should be to and from EYW, RSW, SRQ, and TPA. Find JetBlue phone number and speak to its representative if you want a complete refund of the canceled flights. JetBlue Airways gives full rights to the affected travelers to ask for a complete refund to the original form of payment if the flight date was on or before July 5, Monday.
There are many other airlines also issuing waivers in fees upon change of flights and rescheduling flight reservations. Please get in touch with the respective airlines through phone calls. Call FlyOfinder at +1-571-341-8360 to get details of airlines reservations numbers of several airlines in the United States.
Source: https://cnb.cx/2TH5Gox