American Airlines New Routes for Summer
Tuesday, June 08, 2021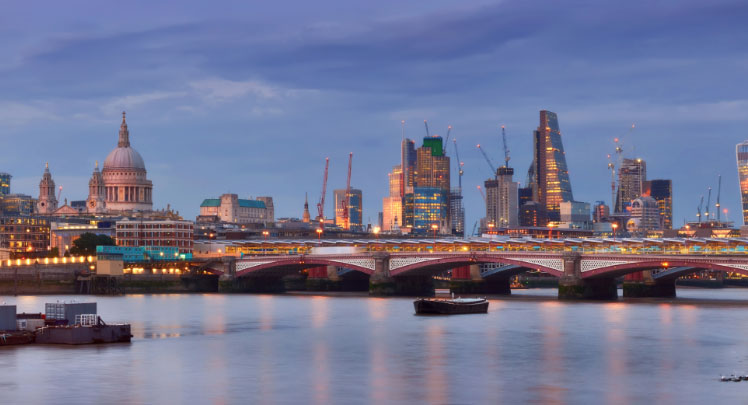 American Airlines New Routes for Summer
After facing the worst situation by the airline industries due to COVID-19 pandemic, the aviation industries are returning to normalcy. Demands to increase the frequency of flights service are rising by all sectors of the society. Summer is about to start and the strong demand of expansion of new routes are all around by the summer vacationers. By keeping this demand in mind, the carrier has announced American Airlines new routes for summer.
American Airlines expects an increase in demand more than 90 percent in domestic sectors in summer seasons as compared to 2019, and more than 80 percent in international segments as compared to 2019. According to American airline's math and projections, and to math with the demand of seats, they are expanding more than 150 new routes for the upcoming summer.
American Airlines is betting big for summer by announcing more than 150 new routes. The carrier is eager to capture the resurgence of strong demand of the summer travelers. One of the reasons to climb the demand of the seats for summer is because of more people are vaccinated now. The fears of COVID-19 are moderating among the all sections of societies due to big success of COVID-19 vaccination program.
American Airlines New Domestic Routes for Summer
American Airlines adding many more routes to its domestic segments to fulfill desire of the domestic travelers. Based on the current customer projection demand, American Airlines is increasing frequency of domestic flights almost equal to year 2019. American Airlines new routes for summer vacation will be operational from June this year. A few of many newly added routes are already operational however, most of the routes are supposed to be operational from Jun 5.
American Airlines Flights to Dallas Fort Worth International Airport
Dallas Fort Worth International Airport will have two new routes; one to Bangor, Maine and another to Burlington, Vt.
Flight service from Dallas Fort Worth International airport to Bangor will begin on a weekly basis from Jun 5. From Jun 5 till August 14, travelers will have option to fly to Bangor on every Saturday only however, from August 15 till Nov 6, you will get its service on daily basis. The airbus which is assigned to this route is A319s. Flight service to Burlington route will be available weekly only between July 3 and November 6. Embraer E175s is assigned for this route only on Saturday during this period.
American Airlines summer vacation's routes to Orlando
Orlando is getting a big boost as far as American Airlines summer vacation routes are concerned. Targeting the demand of leisure travelers who want to visit tourist attraction places in Orlando, the airline is adding eight new routes to Orlando international airport, MCO. The frequency will be weekly on Saturday only however, the service to MCO airport will be non-stop from these locations.
Birmingham, Alabama, BHM
Dayton, Ohio, DAY
Indianapolis, IND
Louisville, SDF
Memphis, MEM
Nashville, BNA
Pittsburgh, PIT
Raleigh-Durham, RDU
All flights to these routes will be operated by American Eagle partners between Jun 5 and August 14. The Embraer 175 aircraft will serve to these routes.
American Airlines New International Routes
Due to some restrictions on international borders impacted by COVID-19 pandemic, the demand of international flights during summer will be lower as compared to the demand of the domestic flights. Since vaccination process of COVID-19 is in full swing in almost every country, people are eagerly awaiting to fly across the border during this summer. Summer vacationers also want airlines to increase frequency of international flights and new more international routes to be added.
American Airlines New Routes to Latin America
In addition to the new routes to Latin America, the carrier also increasing its frequency of some old flights. Popular Latin American cities will see more daily flights and increased number of old flights. These destinations will have more frequency of American Airline's flights in Latin America.
In Colombia: Bogota, BOG/Medellin, MDE and Cali, CLO
In Ecuador: Guayaquil, GYE and Quito, UIO
In Chile: Lima Peru, PAP and Santiago, SCL
American Airlines New Flights to Caribbean
American Airlines continues to increase its capacity to the Caribbean. The demand of international flights has been increased for outdoor leisure travels after continuing success of COVID-19 vaccination programs around the world. The American is doubling its service to the Caribbean as compared to year 2019. The carrier is not only adding up new routes and increasing frequency of flights to the Caribbean, but also upgrading the aircraft. This will make the passengers comfortable during their journey. These are the airports where American Airlines adding new flight service for this summer. Miami will be the hub of these new routes.
From Miami to Grand Cayman- Service to this will start from August 1
Miami to Punta Cana – Service to this route will start from Jun 4
Miami to George Town- Service to start from August 3
Miami to Providenciales – Service to start from August 3
Miami to Marsh Harbor- Service to start from July 29
Miami to Little Rock- Service to this route will start from June 5
There are many more new routes from Miami to different airport in the Caribbean. For American Airlines new routes for summer, please call FlyOfinder at +1-878-223-0710
American Airlines Flights to Tel Aviv, Israel
American Airlines is the only US carrier which provides nonstop service from Miami to Tel Aviv. The carrier is strengthening its commitment to its Miami hub with the announcement of direct flight service to Israel.
Starting from Jun-4, the carrier has decided to fly 3 times in a week (Wednesday, Friday and Sunday) towards eastbound direction. The service towards westbound direction will be available on Monday, Thursday and Saturday.
American Airlines Flights to Suriname
American Airlines is also starting direct flight service to Suriname from Jul 1. The direct flight service will be available on 5 days in a week from Miami to Paramaribo. By providing direct flight service from Miami to Paramaribo, American Airlines has become the first American Airline to provide direct non-stop flight service to Suriname.
If you are planning to have leisure trips during this summer, American Airlines will be a good choice to choose it as a carrier to fly with your family. Whether you want to enjoy it with domestic trips or with an international trip, American Airlines is providing you a wider range of flight service across the world.