Delta Airlines Starts Providing Quarantine-Free Travel Between U.S. and Italy
Saturday, December 05, 2020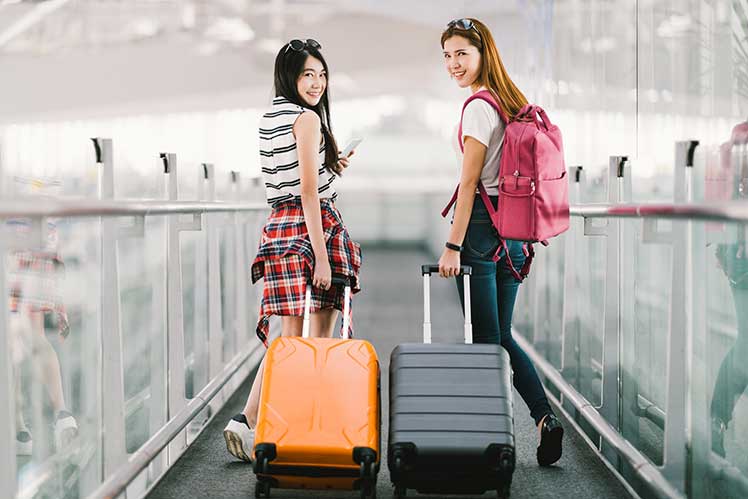 Delta Airlines has moved ahead to make international travel quarantine free. The beginning has been made when Delta Airlines recently announced that it will conduct a COVID-19 testing program on its flights between Atlanta and Rome.
The airline has sought assistance from the Mayo Clinic to develop a rigorous COVID-19 testing regime, which is also being supported by the Italian government and the state government of Georgia. This has come as a boon to passengers making Delta Airlines reservations as they will now be able to board flights for travel between Atlanta and Rome without requiring a quarantine.
Steve Sear, Delta President – International and Executive Vice President – Global Sales, in a press statement said, "Carefully designed COVID-19 testing protocols are the best path for resuming international travel safely and without quarantine until vaccinations are widely in place."
The travelers between Atlanta and Rome will now be required to take four tests over the course of their trip as per the new quarantine-free Delta Airlines program. This will be the following:
A COVID-19 Polymerase Chain Reaction (PCR) test taken up to 72 hours before departure
A rapid test administered at the airport in Atlanta before boarding
A rapid test on arrival in Rome-Fiumicino
A rapid test at Rome-Fiumicino before departure to the United States
In addition to these new measures, Delta Airlines is making best efforts to ensure safe travel for all its passengers boarding Delta Airlines flights between Atlanta and Rome by doing away with the need to quarantine on arrival through effective implementation of mask wearing, social distancing, deep cleaning and other safety protocols. The move of Delta Airlines is aimed at reducing some of the barriers in a significant way, which has so far been hindering and stopping people from undertaking international travel.
The recent move by Delta Airlines has come as a ray of hope and raise expectations of travelers that similar COVID-free air corridors should be in future opened up between the United States and other countries so that vacations to international destinations is once again resumed and the travelers don't have to waste their precious holiday time in quarantine or self-isolation.
Testing Protocols Being Used by Airlines to Woo Customers
The international air travel has been gravely impacted due to COVID-19 pandemic. This has made airlines around the world jittery and worrisome. The immediate concern for the airlines is not only to ramp up revenues but also to see that the people start flying again secure and safe amid the pandemic.
Creative solutions and workarounds are being developed by the airlines so that international travel becomes safe for the passengers again. Strict COVID-19 testing programs have now emerged as a key new feature of travel.
COVID-19 pilot testing programs have already been announced by several airlines hoping that quarantine-free travel will become possible between select destinations. Some major airlines such as United Airlines, American Airlines and British Airways have announced the launch of pre-flight testing options for travel between the USA and UK. The move by these airlines is aimed at demonstrating and reassuring that COVID-free travel corridors can become a reality and be successful enough.
If these pilot programs prove to be a success then these airlines hope that governments across the world will be encouraged to make routine COVID-19 testing for travelers compulsory in order to quarantine-free travel always possible thereby allowing more people to go for vacations to international destinations.