JetBlue Airways Flights to London
Saturday, June 05, 2021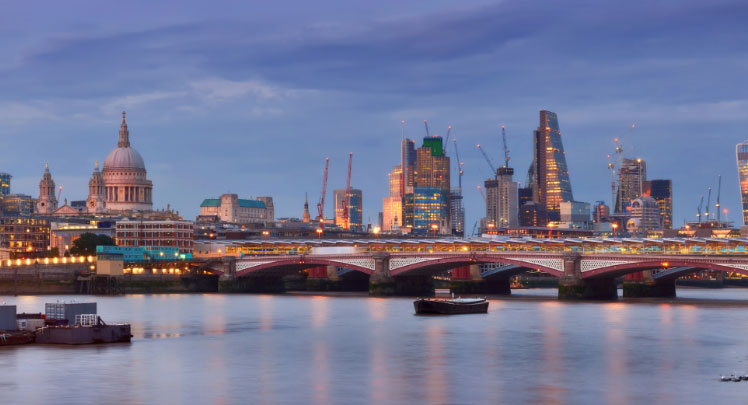 JetBlue Airways Flights to London
The most awaited announcement of JetBlue Airways flights to London have been aired by the JetBlue officials. They were working on it since last two years to make it possible. The carrier now reveals JetBlue Airways London flight schedules. During the current pandemic, London is open for JetBlue travelers from August 11. The airline is sure to bring back the customers to the busiest two airports, London Heathrow and London Gatwick. JetBlue is committed to provide award-winning flight service to passengers at low cost with great service. The transatlantic service by JetBlue Airways between these two lucrative routes, JFK and London, might give tough competition to the rivals of the carrier. Before pandemic, flight between New York and London was one of the most lucrative city pair for business class travels.
The tickets for flights to London are knocking on the sales counters of the JetBlue Airways soon after the airline lifted curtain on its firm London plans. Since it is going to start late in summer, the carrier is confident to get boost to ever demand city pair JFK to London
JetBlue Airways International Destination-London
JetBlue Airways is known to provide award-winning flight service in domestic sectors however, many JetBlue Airways international destinations are added to its flight network. Flight to London is one of the great examples of providing air service internationally.
The first JetBlue Airways flight is going to take off on August 11, from London Heathrow Airport to JFK. The next day, on August 12, a flight from JFK to London Heathrow, LHR is scheduled. Another busiest airport, London Gatwick, LGW is scheduled from September 29, for JetBlue Airways flights to JFK. And the next day, September 30, is booked for the first JetBlue flight to London Gatwick. Both the airport will have daily flight services from JFK. Towards fulfilling the commitment of providing more services to the United Kingdom, the carrier is all set to start flight service from Boston to London in the year 2022.
JetBlue Airways International Flights- Impact of Pandemic
JetBlue Airways international flights to London are announced by the authority of the carrier however, travels between these two counties are still not unlocked completely. Due to continuation of pandemic of COVID-19, travels between the United States of America and United Kingdom are restricted with some exceptions. However, the think tanks of JetBlue Airways are confident about that thing must be changed over the period of time.
The flight services between these two cities, New York and London will start from August when the summer vacations will be about to end. The CEO of JetBlue Airways said in his statement that, they did not feel any pressure to start these services earlier because of the travel restrictions between these two countries.
However, he was pretty optimistic that by that time, the things will be changed and there would be ease in restrictions.
The service was supposed to start earlier than mid-August but due to some technical reasons, it got late to start. It took more time to get authority from the concerned regulator to start flight service for so long flight duration over water. Finally, with the help of safety measures taken by the carrier, it has got the permission to fly over the water for long period travel.
JetBlue Airways Flight Schedules to London
To minimize the cost of flights operation between these two cities, the JetBlue has announced to apply fuel-efficiency techniques on these routes. Single-aisle Airbus with 117 seats in economy class and just 24 lie-flat seats that is called Mint, will be available for the passengers on these routes.
As per JetBlue, the fares will start at $599 for economy class and $1979 for Mint class services. Flights will take off from London Heathrow at 6:10 P.M on daily basis. From JFK, it will take off at 10:10 P.M, daily service. The flight from London Gatwick is scheduled to take off at 12 P.M, daily services, and at 7:5 P.M from JFK airport on daily basis.
If you are planning to fly from U.S.A. to London in mid-August, this is the right time to confirm your reservations with JetBlue Airways. To get best air deals on JetBlue Airways flights from JFK to London Heathrow and London Gatwick, Please call FlyOfinder at +1-878-223-0710. You can also contact JetBlue Airways on its official phone number. Please find JetBlue Airways phone number to make reservations.
JetBlue Airways More International Flights
JetBlue is committed to expand its network beyond the boarders as well. As per the CEO of JetBlue Airways, they wanted more flights between New York and London; but due to unavailability of takeoff and landing slots, they could not make it possible right now. JetBlue is also considering expanding its network into continental Europe. Paris and Amsterdam will be next target city of the carrier. American Airlines, Delta and United will be tough competitors to JetBlue.
Because of successful drive of COVID-19 vaccinations in both the countries, business travel demands are likely to increase in the next couple of weeks. Business travel segments are largely hit by the pandemic, however; some improvements have been seen during recent days. It is still a question mark by when business travel segments are come to the level of pre-pandemic mark.
JetBlue Airways is pretty much confident about the significant improvement in demand of international business air travels. If everything goes as per the expectations of aviation industries, it is not impossible to get the re-pandemic situation in the next couple of months.