JetBlue Airlines Check-in Policy: Take advantage of flexible check-in options with convenience
Friday, May 29, 2020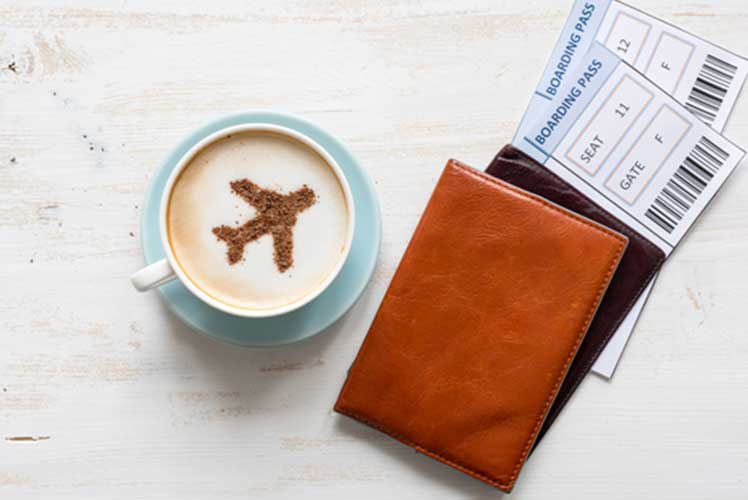 JetBlue Airlines, America's sixth-largest airline, offers convenience and ease of travel to its customers. With JetBlue Airlines reservations you are not only able to find cheap flights but also reach your destination quite comfortably and affordably. If you are planning on booking JetBlue flights then here is all that you need to know about JetBlue Airlines Check-in Policy.
How can I check-in when taking JetBlue Airlines flights?
JetBlue Airlines offers its customers several options for check-in. These include Online check-in, Mobile check-in, Kiosk check-in, Ticket Counter check-in, and Curbside check-in. Let's understand about each of these options in detail.
JetBlue Airlines Online Check-in
The customers with confirmed reservation can do Online Check-in (also called web check-in) by visiting JetBlue Airlines Official website. For this the customers need to enter their first name, last name, departure city, and confirmation code or flight number. After the process is complete the customers will then receive a mobile boarding pass on their smartphone. They can also get a printable boarding pass as well. For domestic flights within the United Statesthe online check-in starts from 24 hours up to 40 minutes, while for international flights it is 24 hours up to 60 minutes prior to the flight's scheduled departure time.
JetBlue Airlines Mobile Check-in
JetBlue Airlines offers its customers to do Mobile Check-in using their smartphone such as Android, iPhone, iPad, and iPod touch. It is similar to that of online check-in. For this the customers need to first download JetBlue Airlines Mobile App on their smartphone devices. After they are through the mobile check-in process then they will receive their boarding pass, which can be saved and shown at the gate. The mobile check-in service starts from 24 hours up to 45 minutes for domestic flights within the USA, from 24 hours up to 60 minutes for international flights before scheduled departure time.
JetBlue Airlines Kiosk Check-in
JetBlue Airlines offers its customers the opportunity for check-in at the self-service kiosk at the airport. It can be done starting from 6 hours before scheduled departure when checking baggage, and 24 hours prior to your flight when not checking baggage. The boarding pass can then be printed after completing the kiosk check-in process. The timing of kiosk check-in however depends on the destination to be flown. Kiosk check-in with self-tag option is available at 20 U.S. cities, which includes Washington (DCA), Orlando (MCO), Hartford (BDL), Tampa (TPA), Newark (EWR), Fort Myers (RSW), Seattle (SEA), Pittsburg (PIT), Las Vegas (LAS), Austin (AUS), Philadelphia (PHL), Jacksonville (JAX), Atlanta (ATL), Salt Lake City (SLC), Long Beach (LGB), Boston (BOS), Richmond (RIC), Los Angeles (LAX), Baltimore (BWI), New York (LGA), Fort Lauderdale (FLL), San Juan (SJU), New York (JFK), and Buffalo (BUF).
JetBlue Airlines Airport Ticket Counter Check-in
The customers booking JetBlue flight tickets can take advantage of check-in at the airline's ticket counter at the airport. Though the check-in timing is different for different destinations, it generally starts from 6 hours up to 20 minutes before the flight's scheduled departure time. The customers will finally receive their boarding pass after the airport ticket counter check-in is complete.
JetBlue Airlines Curbside Check-in
JetBlue Airlines provides Curbside Check-in to its customers travelling out of New York's John F. Kennedy International Airport (JFK) only. In this process the customers are allowed to drop their checked baggage before entering the New York JFK airport and bypass the ticket counter. Curbside check-in can be done only during the airport's hours of operation. The customers who check-in without baggage are exempted from paying any fee. However, a $3 fee per bag has to be paid when checking in baggage at the curbside, and is payable only through credit card or debit card.
JetBlue Boarding Process
The customers taking domestic flights must board the aircraft 15 minutes prior to scheduled departure time, while for international flights the aircraft must be boarded 20 minutes before to scheduled departure time. If the minimum time requirements are not complied with then the reservation may be cancelled and the money associated with the reservation will be forfeited.
If you have any queries regarding check-in, boarding or other flight-related issues then you may please call us on our Airlines Reservations Number. Our booking agents are available 24x7 and will be happy to provide assistance at any time. We want you to have a safe and affordable flying experience with JetBlue Airlines.