JetBlue Airlines Seat Selection Policy: Travel comfortably by selecting and upgrading seat
Friday, May 29, 2020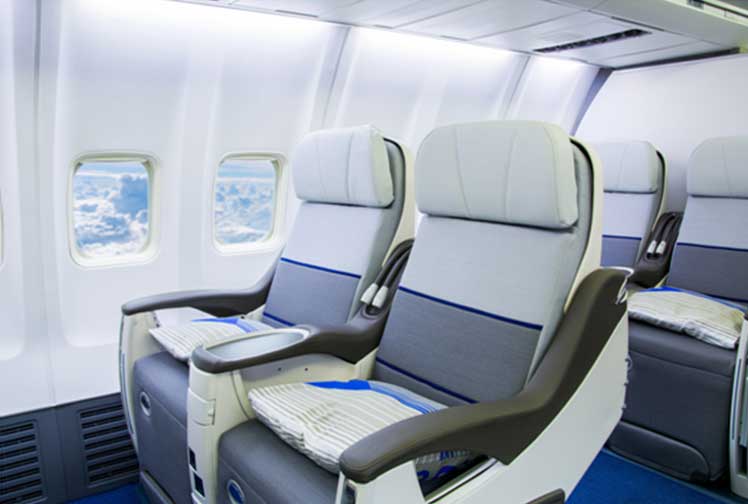 JetBlue Airlines, America's leading low-cost airline, provides its customers various services and options for enjoying a comfortable journey. Even a long trip becomes luxurious and easier if you have booked your preferred seat on the flight. With JetBlue Airlines reservations you can make your journey as comfortable as it can be. When booking JetBlue flight tickets you can always utilize the option of seat upgrade and seat selection under JetBlue Airlines Seat Selection Policy.
How to do seat selection on JetBlue Airlines flights?
JetBlue Airlines allows its customers seat selection options to select their preferred seats prior to the scheduled departure of the flight. The customers can always choose a seat at the time of booking or at any time until completing the check-in process.
For online seat selection, the customers will have to visit JetBlue Airlines Official website. The seat selection can be done by selecting Manage or Check-in under My Trips section on the website. If the customers choose a paid seat then they will be required to pay a seat selection fee. After the process is completed then the customers will be provided the seat number on the boarding pass.
What is JetBlue Airlines Seat Upgrade process?
JetBlue Airlines also offers the customers flexibility to opt for a seat upgrade. This is particularly for those customers who want to choose a seat with extra legroom. When making JetBlue flight reservations you can always go in for JetBlue seat upgrade by purchasing an Even More Space seat or placing an extra seat request. The seat upgrade process is similar to that of seat selection. The customers purchasing Blue Basic fare are not allowed to select or upgrade a seat. Before you purchase Even More Space seats, it will be good to know about its features too.
Features of JetBlue Even More Space seats
JetBlue Airlines offers its customers a luxurious flying experience with lots of room for stretching out. However, if you purchase Even More Space seats then it will make your trip even more worthwhile. The super-spacious seats come with many perks and benefits. You will get up to 7 inches more legroom, thus ensuring a relaxed journey. Among other features associated with the Even More Space seat include early access to overhead bin space, early boarding and fast lane to the security checkpoint.
You can purchase an Even More Space seat by paying an extra charge, which though varies depending on the routes. The price of an Even More Space seat on a particular flight can be checked from the seat map at the time of online booking or during the check-in process. If you however want to change or cancel your flight then Even More Space seat charges will be refunded to the original form of payment. The airline will forfeit the charges even if payment for an Even More Space seat has already been paid and later a seat other than an Even More Space seat has been selected, or if it's a No show for your flight despite having a pre-reserved Even More Space seat.
JetBlue Extra Seat Request
The customers who require additional seating room can purchase an extra seat. Both the regular seat as well as extra seat must be booked in the same fare option. Do remember that the fare option selected by you will also determine your baggage allowance.
If you want more assistance or have specific queries about seat selection or seat upgrade then contact Flyofinder directly by calling our +1-571-378-7016 . Our booking agents will promptly resolve your queries and help make your trip convenient, hassle free and affordable.
Also, read our blog JetBlue Cancellation Policy.