JetBlue Airlines Flight Change Policy: Travel plans changes made easier
Saturday, May 30, 2020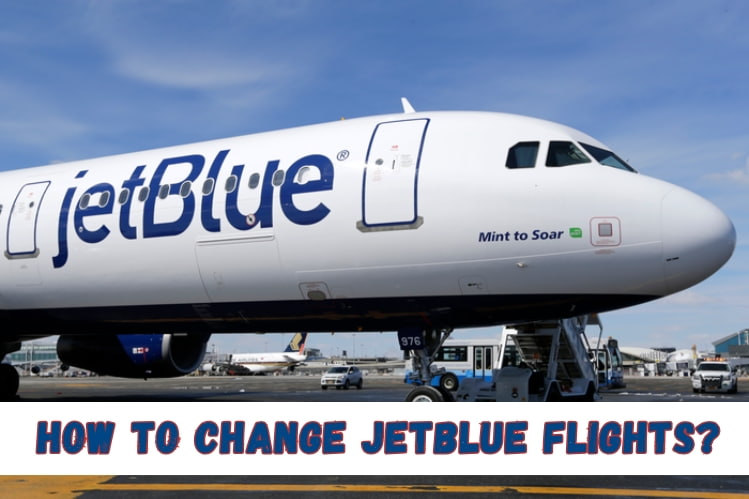 There are always some extraordinary situations in which people have to change their plans. And, air travel is also not an exception. You just might have to abruptly make changes to your travel plan at the last minute. This might be due to family emergency or unforeseen circumstances beyond your control. After all, what will you do when stuck up in such a situation? You need to just take it easy when purchasing JetBlue flight tickets. America's sixth-largest airline is going to take care of all your travel-related needs.
With JetBlue Airlines reservations, make flight changes and travel as per your convenience. Here's all you need to know about JetBlue Airlines Flight Change Policy.
How can I make flight change on JetBlue Airlines?
JetBlue Airlines is renowned for offering flight deals and discounts more often. Being a premier low-cost carrier, flying on JetBlue brings comfort and extra savings for the customers. If you however need to make flight changes due to some unavoidable reasons then the airline provides both online and offline options for doing so. Let's know about both the options for making changes to reservation.
JetBlue Online Flight Change
The customers will find online flight change to be the easiest way for making changes and amendments to the reservation. For doing so you will need to visit JetBlue Airlines Official website and complete the process by filling the details after login to My Trip. When using the online flight change method you will need to provide confirmation code, last name as reflected on the ticket reservation, departure city and destination city.
Flight change can also be done online through JetBlue Airlines Mobile App, which you first of all need to download in your smartphone. The whole process of flight change is however similar when done after log in to My Trip.
Even if you have made bookings through OTAs like FlyOfinder and others, flight change and amendments can still be done online through JetBlue Airlines' website or mobile app.
JetBlue Offline Flight Change
If the customers are not able to make online flight changes due to some reasons then they can use the offline option to make changes and amendments to their reservations. Offline flight change can be done by calling directly on JetBlue reservations phone number, or at the self-serve kiosk at the airport, or at the airline's ticket counter at the airport.
JetBlue Airlines Flight Change Fee
The flight change fee charged by JetBlue Airlines depends on several factors such as fare type, flight change time and date, etc. A $75 fee will be charged by the airline to make changes at least 60 days prior to scheduled departure of the flight. If you are making changes over the phone then the airline will charge a $25 fee per person plus applicable fare difference. This fee can however be saved when making flight change online by yourself.
The change fee to be charged will depend on the fare option purchased by the customer. The flight change fee will be as follows:
No change allowed for Blue Basic fare
For Blue and Blue Plus fares, the flight change fee will be $200 for fares $200 or more, $150 for fares $150 - $199.99, $100 for fares $100 - $149.99, and $75 for fares under $100. This will be in addition to applicable fare difference too
No change fee to be charged for Blue Extra fare prior to departure. Only applicable fare difference is to be paid
Change fee also exempted from a TrueBlue Mosaic Elite member
JetBlue Airlines Same-Day Flight Change
Same-day flight change service can be availed by the customers at the kiosk or by talking to JetBlue Airlines representative at the airport ticket counter before the flight's scheduled departure. The same-day flight change is offered for free on the same calendar day as the customer's original scheduled flight. The travel must be done on an earlier or later flight on the same day, and also between the same designated airport or city pairs. The same-day change must be confirmed at the airport 24 hours before the originally scheduled flight. However, same-day change option won't be provided for cities having a direct flight service daily.
In case, you are facing difficulties regarding flight change or have any queries about your flights booking then please contact on our Airlines Reservations Number at +1-571-378-7016 any time whenever you want. We are available 24x7 and ready to provide you all-round assistance to the best possible extent and to your satisfaction.
Also, read our blog Frontier Flight Change Policy: Enjoy greater flexibility by changing travel plan.