JetBlue Airlines Refunds Policy
Saturday, May 30, 2020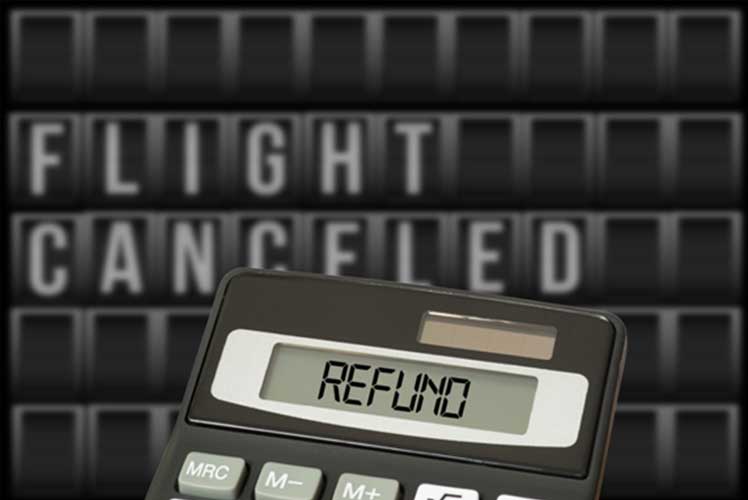 JetBlue Airlines, popularly called New York's Hometown Airline, has been the best choice for millions of travelers because of its lucrative services and flight deals. If you are planning to travel on this incredible low-cost carrier then making JetBlue Airlines reservations is quite convenient. You can easily book cheap tickets online or talk to one of our agents at FlyOFinder by dialing JetBlue Airlines reservations phone number asking to find for you cheap airfare. If you put your travel plans on hold temporarily for some reasons then you also have the flexibility to cancel your JetBlue reservation and get refunds as well.
Here are the important things you need to know about JetBlue Airlines Refunds Policy.
What is JetBlue Airlines Refunds Policy?
JetBlue Airlines provides options to its customers when traveling. The airline's refundable and nonrefundable fares offer additional flexibility whenever booking flights.
JetBlue Refund on 24-hour cancellation
JetBlue Airlines offer a full refund when canceling a reservation within 24 hours from the time of original booking if the travel was booked 7 days or more before the scheduled departure date. The customers will also not be charged a cancellation fee. However, according to JetBlue cancellation policy the customer must cancel the entire booking to qualify for a refund. A cancellation fee has to be paid on bookings that have been changed, and it will also not be eligible for a credit card refund despite being within 24 hours of the original booking.
JetBlue Refundable Fare Rules
A full refund is permitted on flight change and cancellation prior to scheduled departure for refundable fares. The changes will however be subject to availability as well as any applicable fare difference. If the customer doesn't change or cancel a refundable reservation before scheduled departure then all money associated with the reservation will be kept in a JetBlue travel credit, which may be applied toward future travel for one year from date of issuance. It may be noted that refundable fares aren't available on all flights.
JetBlue Non-refundable Fare Rules
JetBlue Airlines allows its customers to make cancellations or flight changes prior to scheduled departure on nonrefundable fares after paying a cancellation fee, in addition to any applicable fare difference. The airline will place any remaining balance in a JetBlue air-only credit, which can be used toward future travel for one year from date of issuance. However, all money associated with the reservation will be forfeited if the customer doesn't cancel or change a nonrefundable reservation before scheduled departure. This will also include extra purchases such as additional checked bags, Even More Speed, Even More Space, etc. The credits are not transferable but can be used for booking for any customer and may be redeemed up to one year after the date of issuance.
JetBlue Mixed Fare Rules
If one portion of a fare is booked and used as a refundable fare while another portion of a fare is used as a nonrefundable fare then the applicable cancellation and refund policies will be different. In this case, the cancellation and refund policies for refundable fares will be applicable only to the refundable portion, and similarly the cancellation and refund policies for nonrefundable fares will be applicable to the non refundable portion.
JetBlue Partially Used Reservation Rules
JetBlue Airlines will provide refunds only to the original form of payment, except when the customer has used a portion of the reservation. In this case, the refund amount to be provided will be equal to the applicable one-way fare (less any applicable discount) for the portion of the trip cancelled or not operated by JetBlue Airlines.
No Show or Missed Flight Rules
In order to be eligible for a refund the customer must change or cancel the reservation prior to scheduled departure. If the flight is missed by the customer or is No show then the money associated with the reservation will be kept into a JetBlue credit and will be valid for future travel on the airline for up to one year from date of issuance.
If you have any queries or clarifications regarding change, cancellation and refund then you may call FlyOfinder at +1-571-378-7016 to find the best possible solutions from us. We will be exceedingly happy to help you always.
Also, read our blog JetBlue Airlines Seat Selection Policy: Travel comfortably by selecting and upgrading seat.