JetBlue Cancellation Policy
Saturday, April 04, 2020
Have you made JetBlue reservations and want to cancel your flight due to some unavoidable reasons? Here's you all should know about JetBlue cancellation fee and the policies when choosing to fly with one of the USA's most popular low-cost carriers, which is headquartered in New York City and offering over 1,000 flights daily to more than 100 domestic and international destinations in the United States, Central America, South America, Mexico and the Caribbean.
The customers have the option to make JetBlue Airlines reservations either online or through any of the Online Travel agencies (OTA), and accordingly make changes or cancel their flights.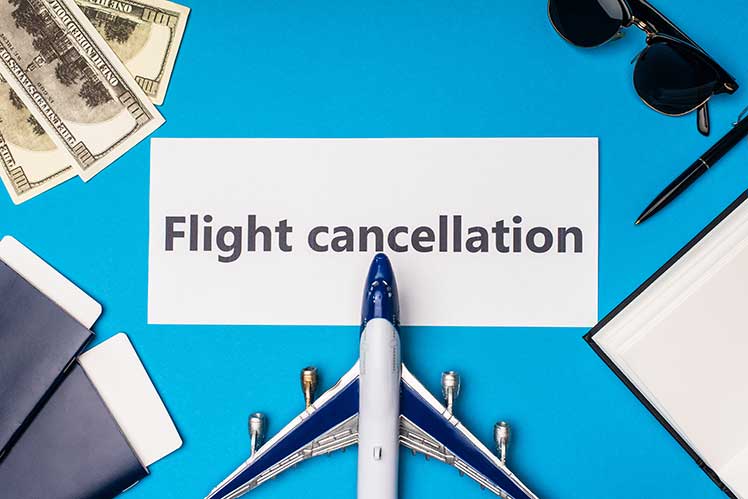 JetBlue Cancellation Fees
JetBlue offers different types of fares to its customers. These include Blue Basic Fare, Blue Fare, Blue Plus Fare, and Blue Extra Fare. The cancellation fee for these fare types are the following:
For Blue Basic Fare
The customers are not allowed voluntary changes or cancellation when travelling on Blue Basic Fare

For Blue Fare & Blue Plus Fare
The following cancellation fee will apply to Blue Fare & Blue Plus Fare:
The customer will have to pay a $200 cancellation fee for fares $200 or more in addition to the applicable fare difference
A $150 cancellation fee will be charged from the customers on fares from $150 to $199.9 along with the applicable fare difference
The customer will be charged a $100 cancellation fee for fares from $100 to $149.9 in addition to the fare difference
A $75 cancellation fee will be charged from the customer for fares less than $100 along with the fare difference
For Blue Flex Fare
When travelling on Blue Flex Fare the customer will not be charged any change or cancellation fee, but will only have to pay a fare difference.
For other fare types, including Blue Extra, Blue Refundable, Blue Plus Refundable and Blue Extra Refundable, the customers will be required to pay a fare difference only.
When the customer is travelling in JetBlue's premium cabin Mint, a cancellation fee along with the fare difference will have to be paid. The customers travelling on Mint Refundable fare will only have to pay a fare difference.
JetBlue 24-hour Cancellation Policy
JetBlue offers a convenient option to the customers for easily cancelling their reservations within 24 hours of the original purchase of their flight tickets. The airlines will not charge any change or cancellation fee under its 24-hour cancellation policy.
If the customer booked his/her travel seven (7) days or more before the departure date then the booking can be cancelled within 24 hours from the time of original booking without having to pay a cancellation fee. In case of a non-refundable ticket, the refund amount after the deduction of cancellation fees will be put in the customer's JetBlue Travel Bank account in the form of a credit, which is to be used to make a new booking within a period of one year, failing which the travel credit will expire.
Jetblue Flight Cancellation by Phone
JetBlue also has a 'same day flight change' policy providing the customers' facility for changing their flight on the same day of booking. The customers can do so by contacting the JetBlue phone number at +1-571-378-7016.
The information regarding JetBlue Cancellation and JetBlue Refund Policy provided here will hopefully be immensely helpful to the customers when planning to travel by the United States' sixth-largest carrier next time.
Also, read our blog JetBlue Airways Unaccompanied Minor Flights.