Frontier Airlines Seat Selection
Monday, May 18, 2020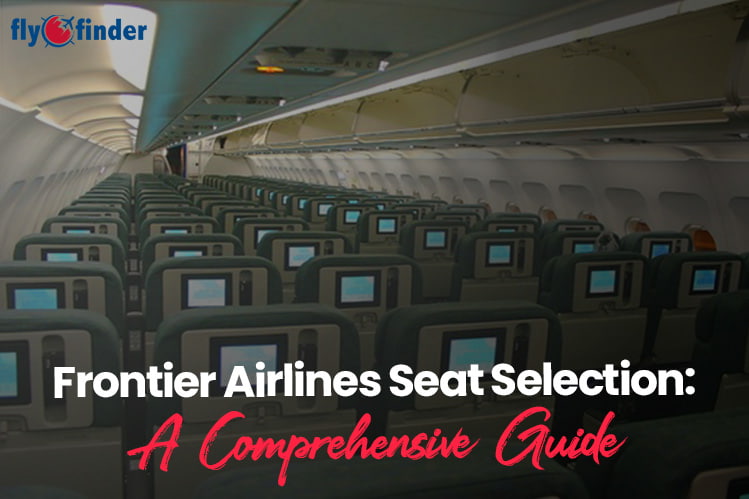 If you are traveling by air, whether short-haul or long-haul, the immediate concern will be how to fly comfortably. This concern can be overcome through seat selection, which provides different benefits. USA's eighth-largest airline and leading low-cost carrier Frontier Airlines also offers seat assignments for a fee to its customers. When making Frontier Airlines reservations do remember to opt for Frontier Airlines seat selection for a luxurious travel experience.
Frontier Airlines Seat Selection Benefits
If you are booking Frontier Airlines flights and go for seat selection then you stand to gain immensely. The biggest benefit of selecting a seat is that you will be seated together with your family and friends. If you have however selected the wrong seat then Frontier Airlines seat selection policy allows you to change it as well. This can be done online by visiting Frontier Airlines Official website and login to Manage Booking to change the seat. The best way however is to select a seat at the time of booking itself as you will have to pay less. If you are unable to select a seat then the airline will be randomly assigning you an available seat without any charge during check-in.
Frontier Airlines Seating Options
When you purchase Frontier Airlines tickets you will be offered two types of seating options – Standard Seating and Stretch Seating.
Standard Seating: Frontier Airlines' Standard Seats come with 28-31 inch pitch. They are ergonomically designed for optimum comfort and are among some of the widest seats available in the commercial aviation industry at present.
Stretch Seating: Frontier Airlines though has limited supply of Stretch Seating. However, most customers who opt for seat selection prefer to get Stretch Seats as they are comfortable and offer 8 inches extra legroom. Among other features include full comfort recline, a full 5 to 7 inches of additional space between your seat and the one in front of you, early access off the aircraft, laptop friendly and first to get in-flight service. Do remember that the price for the same seat will vary greatly depending on when and where you are purchasing.
Frontier Seat Selection Cost
Frontier Airlines, which mostly offers cheap airfare, doesn't include a seat assignment in its flight tickets. Seat assignment can be purchased both at the time of booking and after booking. If you are looking for great savings then it's highly recommended that you should select your seats at the time of booking itself.
Seat selection can be done online by visiting the airline's website and log in to My Trips on Manage My Booking page or during online check-in within 24 hours of departure. If you purchase one of the bundles – the WORKS or the PERKS – then a seat assignment is already included. However, Stretch Seating is not allowed on the PERKS bundle, but it may reduce the cost for adding Stretch Seats.
The following are the fee for seat selection:
Standard Seating
Stretch Seating
Online (up to 24 hours before departure)
$6+
$20+
Call Center
$8+
$20+
Web Check-in
$11+
$25+
Airport Ticket Counter
$11+
$25+
Self-Service Kiosk
$11+
$25+
*Prices are per one-way flight
In case you need more information about seat selection or have any other flights related queries then please call us at our Frontier Airlines Customer Service number +1-571-378-7016 at any time of day or night. We will be happy to assist you and find the cheapest flight deals for your travel.
Also, read our blog Frontier Airlines Refunds Policy: Enjoy hassle free cancellation with a refund.