Spirit Airlines to Resume International Flights from Orlando
Thursday, November 19, 2020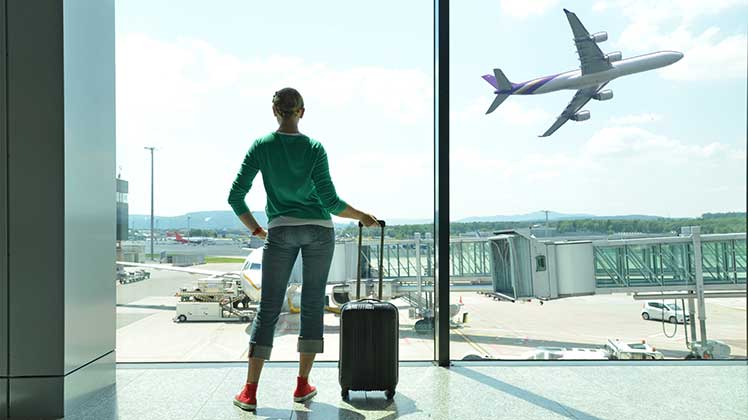 Now making Spirit Airlines reservations for travel to select international destinations is possible starting this year end. Spirit Airlines has announced that it will resume its international flights from Orlando International Airport (MCO). The airline's decision to start the flights in December is sure to make the travelers happy as it comes just in time for the winter holidays.
According to a top official of the airline, Spirit Airlines international flights will efficiently connect Orlando to the Caribbean and Latin American destinations. The countries to be served by the Florida-based Spirit Airlines include El Salvador, Guatemala, Mexico, Honduras and Colombia in December 2020, more flights to Puerto Rico will begin in early 2021.
New Spirit Airlines flight schedule
Spirit Airlines has already announced its new schedule. Spirit Airlines flights will now start operating to Bogota (BOG) four times every week from December 4, while flights to San Pedro Sula (SAP) will be operated thrice weekly from the same day. Cartagena (CTG) will start getting thrice weekly service starting December 16, while both Mexico's premier holiday hotspot Cancun (CUN) will be receiving six times weekly flights and Guatemala City (GUA) will have thrice weekly service from the same day. San Salvador (SAL) will start getting twice weekly flights starting December 19. While expanding its international service further into next year, Spirit Airlines will be offering once daily flights to Aguadilla (BQN) starting January 6, 2021. The airline's existing service to San Juan (SJU) and St. Thomas (STT) will also continue to operate as usual. San Juan will be getting up to five times daily flights, while St. Thomas will be offered four times weekly service.
Expressing happiness over the resuming of international service, Spirit Airlines vice president of network planning John Kirby in a statement said that the airline is excited to offer multiple nonstop international connections from Central Florida so that families and friends take advantage of the leading ultra-low-cost carrier's flexible options to fly to their preferred destinations in the holiday season from Orlando, which is one of the largest gateways of Spirit Airlines.
It may be noted that Spirit Airlines, which first started serving MCO in 1993, has flown more than 2.6 million travelers to and from Orlando International Airport in 2019. The tourism industry in Orlando had been seriously impacted with major loss of revenues to the airline due to COVID-19 pandemic. Spirit Airlines indicated that the resuming of international service from Orlando was crucial for the return of the tourism industry.
With the resuming of international service at Orlando airport, Spirit Airlines' operations will get a major boost here with nonstop flights to 38 destinations throughout the USA, Latin America and the Caribbean. The airline will be offering 53 flights daily on average during December, which will be a ten-fold increase as compared to five flights daily when the air travel demand was at its lowest in 2020 due to COVID-19 pandemic.
Tourism prospects looking up in Orlando
Of late, tourism prospects have started looking up in Orlando as COVID-19 pandemic is on the downslide. Travel experts said that Orlando International Airport has gradually started to regain the service it was operating before the Coronavirus pandemic hit the United States and the rest of the world. Both domestic and international flights are being resumed from Orlando in an effort to significantly boost the region's recovery.
Flights to more than 70 domestic destinations have already resumed from Orlando airport till the month of November. Prior to COVID-19 pandemic, flights to 90 domestic destinations were being operated to/from Orlando. The airport officials said that about 75% of flights have already resumed from MCO, which is a pretty decent figure. People have now put the fears of COVID-19 pandemic behind and once again started to travel. This has boosted confidence and is sure to brighten the tourism prospects in Orlando.
According to the travel experts, international flights will continue to remain a challenge for some time because Asian nations like Japan as well as Canada and European countries are prohibiting travel to the USA considering the impact of COVID-19. Prior to the pandemic, flights to 53 international destinations were being operated out of Orlando airport. The officials said that MCO had planned to restart the service with flights to 15 international destinations, which was a 71% decline in overseas service. The impact of COVID-19 pandemic on Orlando airport has been such that there was a decrease of 51% in passenger numbers to just 12.6 million during the first half of 2020 from nearly 25.8 million during the same period last year. However, Orlando International Airport had handled more than 50 million passengers in 2019.
Safe Travel Experience with Spirit Airlines
Spirit Airlines has taken adequate care for the safeguard of its customers when traveling in the times of COVID-19 pandemic. Spirit Airlines has demonstrated its commitment to safe travel experience for all of its customers with a multi-layered safety approach requiring the passengers and crew members to wear face coverings both on the ground as well as in the air. Spirit Airlines deploys Fit Fleet using state-of-the-art, high-efficiency particulate air (HEPA) filters on all of its aircrafts. The HEPA filters capture 99.97% of particles and filter the air for contaminants every 3 minutes. Moreover, Spirit Airlines has also enhanced cleaning procedures between each flight primarily focusing on high touch areas such as armrests and tray tables using hospital-grade disinfectants. Also, two EPA-registered fogging treatments are being used by the airline for effective safety measures. The first fogging treatment applies a safe, high-grade disinfectant which is quite effective against coronaviruses, whereas the second fogging treatment uses an antimicrobial product which forms an invisible barrier on all surfaces killing bacteria and viruses on contact for 30 days.
The next time you plan to fly with Spirit Airlines, just don't hesitate and book your flight tickets with confidence. Spirit Airlines is taking every precautionary step for the safeguard of its customers against COVID-19 pandemic and is always committed to it. You just need to call Spirit Airlines phone number to book flights to domestic or international destinations whenever required. Safety enhancements by Spirit Airlines are sure to make your feel delighted and even more secure than before.