How to Hold Flights on Spirit Airlines?
Monday, February 21, 2022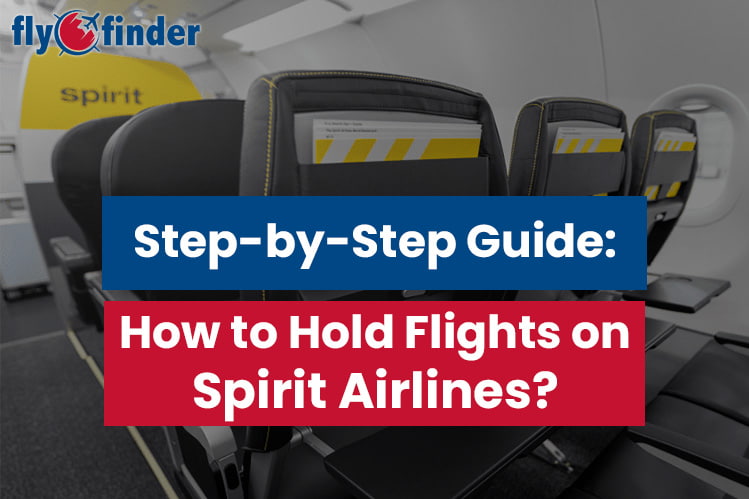 With a throng of airlines and flight operations preceding in the US, Spirit Airlines is gradually gaining recognition with new services, and with the news about Frontier merging with Spirit very soon, Spirit-Frontier will be the fifth-largest ultra-low-cost carrier in North America. The bright, yellow-bodied Spirit Airlines is the American ultra-low-cost carrier that is headquartered in Florida with services throughout the United States, South America, Latin America, and the Caribbean. So, are you planning to fly with Spirit but have some doubts? Well, with many passengers the only query that troubles them is - how to hold flights on Spirit Airlines?
Spirit Airlines Flight Tickets – A Snippet
Founded in 1983, the company began as a truck company and after twenty years it was named Charted One Airlines. In 1992, Charter One added a jet fleet into its collection and became Spirit Airlines with the first flights scheduled between Detroit and Atlantic City. Currently, the airline flies to 83 destinations throughout Central America, the Caribbean, South America, and the United States with a fleet consisting entirely of Airbus A320ceo and A320neo family aircraft.
Spirit Airlines has been nominated as North America's leading low-cost airline from 2013 to 2019. America's fastest-growing airline recently upgraded cabin designs with innovative ergonomically-enhanced seats, full-size tablets, and added pre-recline facility. The cabin's eye-catching yellow-and-black color texture, along with comfy seats makes flying much more comfortable.
Spirit Airlines Hold My Bookings- In a Few Steps!
Coming back to the question my travelers ask - Yes, the black and yellow, low-cost American airline does allow you to hold a booking in Spirit Airlines. Though the time is not much, the option is quite slick for passengers and the airlines as well. If you've made a booking 7 days/168 hours before your departure, you have 24 hours to hold your Spirit flight booking. It means, once you confirm the reservation, you've got 24 solid hours to make changes, cancelations, or modifications to your flight. For that, either you can do it on the Spirit Airline website or talk to your travel agents and they'll be happier to help you. Fair enough?
Hold My Fares for Spirit Airlines – Is It Worth Flying?
Spirit Airlines is one of the best-known cheapest airlines among the US budget fleets. The base fare can be as low as $29 and sometimes even lower. Passengers enjoy flying with Spirit Airline but first-timers might be doubtful and baffled. First of all, Spirit Airlines is extremely safe and the super affordable prices can be highly attractive for solo trips and family vacations. If you've booked Spirit Airlines or planning to book soon, you might be curious about the inclusions and your flying experience compared to the others you've boarded in the past.
What You Must Know Before Flying Spirit?
If you are a first-time Spirit flyer, you need to get familiarized with the airline as it is not like other long-haul airlines. Being a super low-cost airline, there's no division of classes. Passengers can reserve a ticket for the base fare and later combine add-ons as per their needs. Add-ons such as drinks, food, upgraded seats, and baggage respectively. If you've booked with Spirit and have this question - can I hold my reservation on Spirit Airlines, you need to ensure which booking have you done. Have you booked a Bare-Fare Spirit booking? Bare-Fare means your bare fare includes transportation from point A to point B.
Can I Hold a Reservation on Spirit Airlines? Talk to Us
Spirit Airlines is also lovingly known as the a la carte among all the other US aircraft as it comes in handy when you need it. Passengers booking Spirit deal with several things - fees, cheap air tickets, several policies, etc. The airline offers 24-hour risk-free cancelation and it does hold the ticket for 24 hours and charges once the time is up. This could buy you some time to make changes to your flight once it's held. For more queries and Spirit Airlines reservations, you can talk to one of our travel representatives on +1-571-378-7016 for the best Spirit Airlines flight tickets and answer all your travel queries.
Also, read our blog How Do I Get A Free Flight On Spirit Airlines?