How to hold your flight tickets on Delta Airlines?
Thursday, August 22, 2019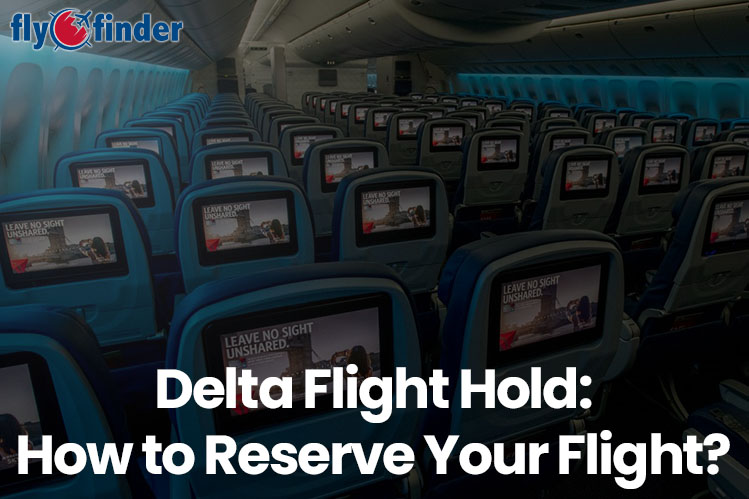 Hear from a Delta Reservation Agent
If you are planning to travel by Delta Air Lines and want to put flights on hold for up to 24 hours then this is somewhat tricky, particularly when the flight tickets are booked online.
However, there are still some ways in which you place the flights on hold. It can be for regular (no-award) flights as well as for award flights (flights paid for with miles). Let's see what a Delta Reservation Agent has to say about this.
Ways to hold regular Delta Flights
The Department of Transportation mandates that U.S. airlines have to either provide customers option for placing flights on hold for 24 hours for free, or to provide them full refunds when the flights are cancelled by the customer within 24 hours of paying.
Delta Air Lines has decided to choose the latter option allowing the customers to place the airline's flights on hold for 24 hours, but they may have to pay $25 extra for the tickets if they decide to purchase them. It is known as Direct Ticketing Charge, and is incurred when the customers purchase Delta flight tickets by phone.
For this the customer first needs to create SkyMiles (Delta's frequent flyer program) account online for free and call Delta's customer service center for making flight reservation by phone and ask it to hold for 24 hours as you plan to visit the reservation office and pay with cash or a check.
You shouldn't provide your credit card information, and also ensure that your SkyMiles number is linked to your SkyMiles account. Do pay for your reservation at a Delta ticketing location or else it will expire at midnight the next day.
If you have decided not to purchase the flight then call the customer service center or let your reservation expires. If you want to purchase it then log in to your SkyMiles account and complete the purchase by visiting the My Trips section. If you however aren't able to find your reservation under the My Trips section then you will have to finish the reservation by phone by paying $25. Delta Air Lines Reservations can be contacted.