Flights from Austin (AUS) to Atlanta (ATL)
Monday, June 12, 2023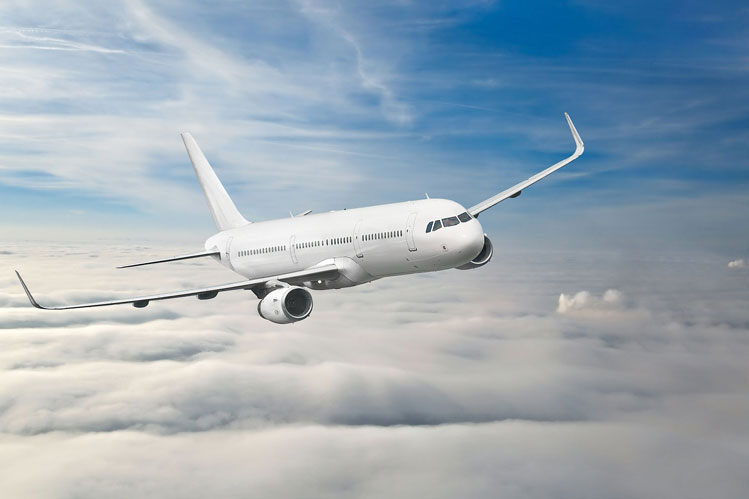 Best known as the world's live music capital, Austin, and from there to the hip-hop scene, Atlanta. This is your travel guide from AUS to ATL. Once you've soaked in the Texan culture, get ready to embrace the warm Southern charm of Atlanta. Visit the iconic Georgia Aquarium, explore the World of Coca-Cola, or take a walk through history at the Martin Luther King Jr. National Historical Park. Today, with FlyOFinder, let's discover Atlanta. Because worry no more, we are goingggg!
How to Find Cheap Flights from Austin (AUS) to Atlanta (ATL)?
Plan Ahead and Be Flexible
Securing affordable airfare requires planning and flexibility. Booking your tickets well in advance gives you access to early bird discounts and promotions. Additionally, consider adjusting your travel dates if possible. Mid-week flights tend to be cheaper than weekend ones. Being flexible with your departure and return dates opens up more budget-friendly options.
Set Fare Alerts
Stay one step ahead of the game by setting fare alerts on various travel websites. These alerts will notify you when there are significant price drops or special deals on flights from Austin to Atlanta. Capitalizing on these offers can save substantial amounts on your airfare.
Consider Connecting Flights
Direct flights are convenient but can sometimes be more expensive. Opting for connecting flights can often lead to significant cost savings. Additionally, you might get the chance to explore another city during your layover, turning your journey into a mini adventure.
Subscribe to Airline Newsletters
Many airlines offer exclusive deals and discounts to their subscribers. Make sure to subscribe to the newsletters of major airlines operating between Austin and Atlanta. This way, you'll be the first to know about any promotions or flash sales, allowing you to grab the best deals before they're gone.
Book flights with Loyalty
If you are a frequent flyer, then you get to join the frequent flyer program and earn points with every journey. Loyalty programs save you a lot when you try to book a flight at a cheaper price. You can even get fortunate with complimentary upgrades and book your preferred seats for free.
Follow the airlines' social media.
It is best to follow the social media accounts of the airlines you are interested in. This is considered one of the best tips because the airlines often post discounted fares on their official social media account. So, you can take benefits of the same as you would be one of the few passengers knowing about the offers.
Midweeks work great.
You can book the flights in the middle of the week and get cheap flight deals. The magic of Tuesday or Wednesday works as many people wait for the weekend to book the flights, and that is why the weekend becomes much more costly.
The Red-eye flights
The red-eye flights are considered the flight of the hours when rarely anyone travels. You are to get the best flights in the hours when the entire flight goes with fewer passengers in it. It again goes back to the same demand and supply factor; flight prices will obviously decrease when there is less travel demand. You can book red-eye flight deals and get the cheapest of the cheapest prices.
Cheap flight deals from FlyOFinder
You know what? All of the above tips and tricks on one side and FlyOfinder on the other. We have got the best and the cheapest flight to offer you when it comes to booking a flight from Austin to Atlanta. All it takes is a call at our official helpline number, +1-571-378-7016, and connecting with one of our travel experts who will help you find and book the best flight deal from Austin to Atlanta.
Not only that, you can proudly contact us for car rental services; straight from the airport, you will land in Atlanta, and the hotel reservation too. We are going to be there to support you and help you find the best deals.
What are the airlines that travel from Austin to Atlanta?
There are various airlines that travel from Austin to Atlanta. Below is the list of some of the top-rated airlines for you to book a flight with them.
Southwest Airlines: Southwest, as always, is best known as the passengers' airline. It is a well-known low-cost carrier in the USA. It's also best known for its no-frills approach to offering the best fares with an extreme focus on friendly customer service. Southwest Airlines is also best known for its unique boarding process and no assigned seating policy.
Delta Air Lines: - Delta is one of the major American Airlines that is again popular for its extensive domestic and international route network. Delta is one of the best airlines globally and offers a range of services, which includes cabin classes, in-flight entertainment, and a frequent flyer program called SkyMiles.
Spirit Airlines: Spirit is a budget airline that mainly focuses on offering low base fares and charging additional fees only for extras like baggage and seat selection. It is also known for its different approach to flying and, at the same time, for the very affordable options that prioritize cost savings.
American Airlines: American is one of the oldest and largest airlines in the world. It provides various cabin classes, in-flight entertainment, and loyalty programs like AAdvantage. This airline also offers a wide range of destinations and services.
Frontier Airlines: We have a low-cost carrier on our list of airlines flying from Austin (AUS) to Atlanta (ATL). Frontier is another budget airline that flies at low cost within the USA and to some selective international destinations. And just like any other budgeted airline, you have the option to add on for extras, and you have complete liberty to customize your trip your way based on your preferences and interests, and, of course, needs.
Conclusion
Embarking on an unforgettable journey from Austin to Atlanta doesn't have to drain your wallet. By following these tips and tricks, you can find cheap flights that suit your budget without compromising on the quality of your travel experience. Explore the rich culture of Austin, embrace the Southern hospitality of Atlanta, and create memories that will last a lifetime. Book your cheap flight now and get ready to embark on the adventure of a lifetime!
FAQs about Cheap Flight Deals from Atlanta to Austin
When is the best time to book cheap flights from Atlanta to Austin?
The best time to book is usually a few months in advance. Prices tend to rise as the departure date approaches, so booking early can lead to significant savings.
What is Austin to Atlanta flight time?
The Austin to Atlanta flight time is 2 hours and 20 minutes for a nonstop flight deal, and the same goes vice versa for a nonstop flight from Atlanta to Austin when it is nonstop.
Are last-minute deals a good option?
Last-minute deals can be hit or miss. While there's a chance you might find a discounted ticket, it's generally better to book in advance for better prices and more options.
How can I find hidden deals that are not widely advertised?
Look beyond the main booking websites. Sometimes, smaller airlines or travel agencies offer hidden gems that might not appear in popular search results.
Can I save by booking a round-trip ticket instead of one-way?
In most cases, booking a round-trip ticket is more cost-effective. Airlines often offer discounts for round-trip bookings.
What are budget airlines, and are they reliable?
Budget airlines are carriers that offer lower fares but might charge extra for services like baggage. They can be reliable, but reading reviews and understanding their terms is important before booking.
Are there any specific days that are cheaper for flying?
Generally, weekdays are cheaper than weekends for flying. Tuesdays and Wednesdays tend to have the lowest fares.
Also, read our blog Dallas (DFW) to Los Angeles (LAX).