Red Eye Flight Meaning
Wednesday, October 07, 2020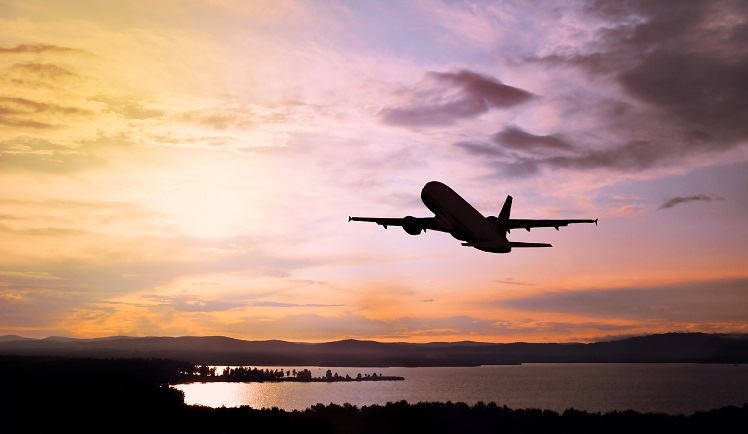 Red Eye Flights – A Guide to Cheaper and Beneficial Overnight Travel
Whether you fly frequently or not, you must have heard about the term "red eye flight". However, those who still aren't aware about this would do well to know all about red eye flights, and what they actually are and who benefits from them.
What is a red eye flight and what it really means?
After all, what is the origin of the term 'red eye' and from where it has been derived? The term red eye in fact denotes the eyes of the passengers turning red after late night or early morning travel, and thus red eye flights came into vogue in the civil aviation industry.
A red eye flight generally departs late at night after 9 pm and arrives at its destination early in the morning by 5 am or 6 am. By boarding red eye flights the passenger undertakes overnight travel and largely compromises with his sleep. When taking such flights, the passengers arrive in an earlier time zone rather than arriving during midday or evening. This helps the passengers make optimum use of the whole day saved due to overnight travel, rather than losing an entire day by landing at the destination during noon or evening.
The airports during the early days of air travel weren't equipped to handle or offer red eye flights due to the lack of essential equipment or night staff. But nowadays the scenario in the civil aviation industry has undergone a sea change with the advent of modern technologies and infrastructure. This has brought a great relief to the air travelers by making red eye flights possible.
Get Red Eye Deals on Call
FlyOfinder offers cheap red-eye flight tickets for destinations around the world. No matter whether it is a personal trip or for business, we are here to serve you. Choose from different airlines and book the red eye airfares which suit your budget. We are a one-stop website for all your travel needs. From flight bookings, hotel packages, and vacation bookings to car rentals, we help you book everything with only a few clicks.
FlyOfinder offers cheap airfares that help you save on plane tickets. To know more about our red eye flight deals, and for queries and assistance, call +1-571-378-7016 to get in touch with our customer care available to take care of all your travel needs. Your comfort is a top priority at FlyOfinder.
Benefits of Red Eye Flights
Red eye flights are mostly preferred by corporate and business travelers who want to catch up on a working day by travelling overnight. In fact, you stand to benefit in several ways if you are ready to sacrifice your sleep for some extra gains. You are on the way to make your travel highly affordable with cheap red eye flights. You won't have to pay more for your flight tickets as you would have usually done when choosing to fly during peak travel hours in daytime. The benefits of red eye flights are immense. Just take a look at how these flights are indeed advantageous.
Red eye flights are often cheaper. For example, a ticket on a flight from New York to Charlotte may typically cost more than $200 for a mid-day flight, while you may have to pay just $82 for taking a late-night flight. So, losing a few hours of sleep is surely worth it when travelling overnight
You will get access to faster check-in when boarding red eye flights. Airports are generally less busy at night, and you will have quicker and smoother check-in than it is during the day
There are fewer passengers on red eye flights, which means that the aircrafts often fly below capacity. Even though you have paid for just one seat, you still have the possibility to stretch out and take a nap on the two other empty seats besides you. This is not the case with mid-day flights which are often full
The biggest advantage with late-night flights is that they are less rowdy. You don't get to see parents with crying kids or passengers with drunken behavior. There's an absolute peace on red eye flights, thus making your overnight journey comfortable and commotion free. You might even snag up a peaceful nap
Red eye flights tend to be more luggage-friendly. With fewer passengers taking late-night flights, you will have to yourself more overhead bin space (though these days passengers prefer to travel light to save on extra baggage fees). You also stand to gain through faster baggage claim because of less luggage in cargo with fewer passengers
Mid-day flights might leave you feeling cranky as if a whole day of work has been lost. But this really isn't the case when taking late-night flights. You may still catch up with a half-day's work, or even squeeze in a full day's work if you are not feeling tired
Nowadays punctuality is a major concern with the airlines, but not so when you are taking red eye flights. The late-night flights are quite punctual indeed and generally arrive and depart on scheduled time. This is only because there is less air and runway traffic at night when compared to morning and afternoon flights
Apart from air traffic, you also stand to gain in terms of ground traffic as well when taking red eye flights. You can avoid peak hour traffic after having arrived at your destination, especially during morning and afternoon rush hours
You can effectively manage your appetite before boarding red eye flights. It's always possible for you to eat breakfast, lunch and dinner, and even pack a light snack for the journey as well. However, by taking morning or mid-day flights your eating habits may go awry
Are you in the habit of forgetting or losing stuff? Well, red eye flights might be a major relief to save you from your forgetful behavior. There are greater chances of getting your misplaced stuff located due to extra care taken by flight attendants, gate agents and TSA screeners with fewer passengers
What are popular red eye flight destinations?
Whether you are travelling for a vacation or a business trip, red eye flights can always be booked for travel to any destination across the world. In the USA, the most popular red eye flights offer efficient connections between the West Coast and the East Coast, for example from Los Angeles to New York. Many passengers also prefer taking red eye flights to Alaska or Hawaii. For Asian holiday makers, the most popular red eye flights are available for travel on the Tokyo-Honolulu route.
Europe however sees most early morning arrivals from the U.S. East Coast. The busiest long-haul routes for overnight travel are from Washington, DC or New York in the USA and Amsterdam, Frankfurt or London in Europe.
What airlines offer red eye flights?
Are you based in the USA and planning to travel overnight? There are some best airlines for red eye flights in the United States through which you can travel between the West Coast and the East Coast. You can get great bargains for travel on the Los Angeles-New York route when making Delta Airlines reservations or on American Airlines Reservations and Alaska Airlines Reservations. Red eye flights from Washington DC are mostly served by United Airlines, American Airlines and Frontier Airlines, late-night flights from Philadelphia to Las Vegas are generally served by American Airlines, Frontier Airlines, Southwest Airlines and Spirit Airlines.
Now you know that there are great advantages of booking red eye flights. If you don't mind losing a few hours of your sleep then they are really worth it. Travelling overnight is easy on your pocket, and largely stress-free. You must try booking red eye flights at least once. You are sure to understand its relevance and utility.
Also, read our blog Cheap Last Minute Flights - Tips and Tricks.