FIFA World Cup 2022 – Information & Insights
Wednesday, September 28, 2022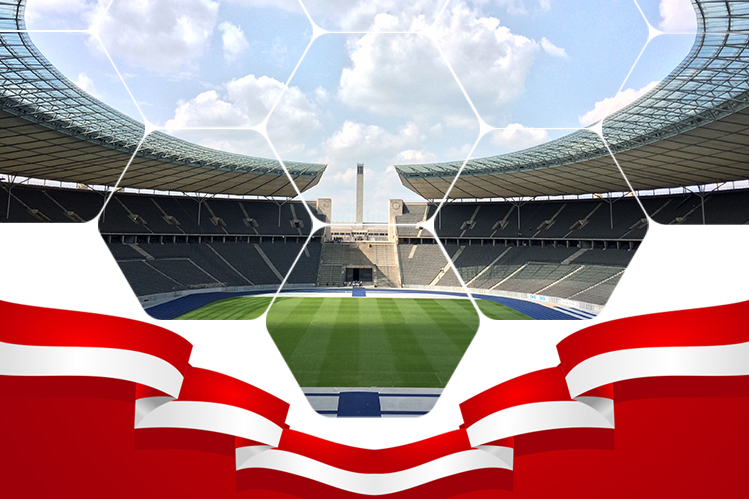 For decades, the FIFA World Cup has been one of the greatest spectacles in history, and with every passing day, we're inching closer to the most awaited sporting event this year.
So, here's a fact, the FIFA World Cup 2022 will not only be entertaining and exciting but also the most approachable event ever. That's right! One of the smallest Middle Eastern countries - Qatar, is gearing up to host and hold the FIFA 2022 World Cup, the first-ever winter cup in the Northern Hemisphere. It will be the first Middle Eastern country to host the event and promises to create a football event like no other. If you plan a trip to the 2022 FIFA World Cup, here's what you need to know.
Qatar at a Glance
Due to Qatar's proximity and border feasibility, it easily receives visitors from neighboring countries and worldwide. The FIFA World Cup 2022 matches will allow fans to navigate from one stadium to the other. So, those planning to grab multiple tickets can witness more than one match on the same day, topping the world cup with Arab hospitality and pleasant weather conditions. Do not forget to book FIFA World Cup 2022 flights with us and save big.
So, when is the world cup 2022? According to the world cup 2022 schedule, matches will occur from 21 November to 18 December 2022. The 64 matches will take place across eight venues - Khalifa International Stadium, Al Thumama Stadium, Al Bayt Stadium, Ahmad Bin Ali Stadium, Stadium 974, Education City Stadium, Lusail Stadium and Al Janoub Stadium.
Book Flights to Qatar World Cup 2022 - Now!
The 2022 FIFA World Cup will be held in four major cities - Doha, Al Wakrah, Al Khor, and Al Rayyan. As for your flights to Qatar in November, we advise you to start planning and booking your tickets immediately.
We at FlyOfinder sell flights from more than 250 airlines worldwide. So, wherever you are flying from, you'll be able to book Qatar flights with savings of up to 70% on flights and even save more dollars when you combine flights with hotels.
The top airlines flying from the USA to Qatar are American Airlines, Alaska Airlines, and JetBlue. Whatever your plans are for the world cup, do not hesitate to call FlyOfinder at 1-571-378-7016 and talk to one of our travel experts for Qatar 2022 World Cup Travel Packages.
How Many Teams are in the World Cup 2022?
As per Qatar world cup 2022, the World Cup will feature 32 teams:
| | | | | |
| --- | --- | --- | --- | --- |
| Group A | Qatar (Host) | Ecuador | Netherlands | Senegal |
| Group B | England | Iran | USA | Wales |
| Group C | Argentina | Mexico | Poland | Saudi Arabia |
| Group D | France | Denmark | Tunisia | Australia |
| Group E | Spain | Germany | Japan | Costa Rica |
| Group F | Belgium | Canada | Croatia | Morocco |
| Group G | Brazil | Cameroon | Serbia | Switzerland |
| Group H | Portugal | Ghana | South Korea | Uruguay |
The 2022 World Cup kicks off on a Sunday at the Al Bayt Stadium when the host country, Qatar, takes on Ecuador in Group A. England will enter the second day against Iran. Wales will also play on Monday, November 21 and then again play with England on Tuesday, November 29. The final game will be played at the
Lusail Stadium in Doha on December 18, a week before Christmas. So, get your world cup 2022 tickets as soon as possible.
What is the Hayya Card?
After you purchase world cup tickets, a Hayya Card will be mandatory for all local and international attendees. The Hayya Card is an entrance permit to Qatar for all international visitors from 1 November 2022 till 1 January 2023, whatever the purpose.
Accommodations during the 2022 World Cup
It is natural for Qatar to receive a huge number of visitors during the FIFA World Cup 2022. So, where will everyone be accommodated during this month-long sporting event? No wonder Qatar is spending some serious Qatari riyal on several projects, including staying options. So by the time the event begins, Qatar will have several options for the incoming visitors with World Cup 2022 air tickets. Some of them will include:
Floating hotels
Desert tents
Mobile hotels
Camps
Best Places to Visit in Qatar
Qatar is one of the finest and most developed destinations in the world. It is home to some spectacular locations worth exploring during the FIFA World Cup 2022. Some top locations include Souq Waqif, National Museum of Qatar, Museum of Islamic Art, Katara Cultural Village, Banana Island, Purple Island, Al Thakira Natural Reserve, Doha Corniche, Pearl Qatar, etc. With a snippet of the 2022 World Cup, book the best and most cost-effective flights to World Cup 2022.
Also, read our blog Emirates Unaccompanied Minor Flight.