Emirates Unaccompanied Minor Flight
Wednesday, May 04, 2022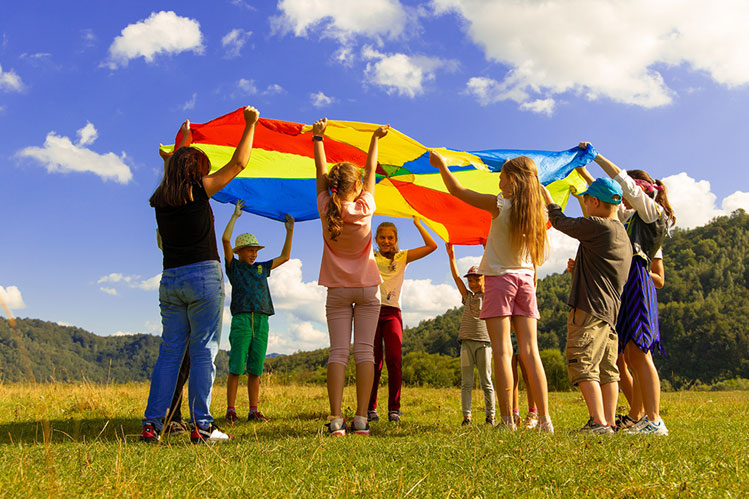 Is your child flying alone, and you want to know about the rules, policies, and services? Do not worry; children between 5 to 11 flying alone can benefit from Emirates' unaccompanied minor service. Such privileges are entitled to young fliers between 5 and 11 years of age flying with Emirates in a separate cabin class. As they are flying in a similar cabin class with a traveler over 16 years of age, such travelers will be attended to and can benefit from Emirates' facilities.
If you wish to use such services, request Emirates Unaccompanied Minor Flight for solo passengers aged 5 to 11 or 12 and 15, assuming that you'd not be accompanying them on their trip and Emirates would take care of them from ground to air and till their destination. Being an award-winning airline, Emirates ensures your child a fun-filled and protected journey as they travel to meet their parent or guardian at their destination.
Unaccompanied Minor Flights Emirates
Being experts in flight booking, handling travel policies, tours, and unaccompanied minor services, we ensure that an Emirates airline representative meets your kid at the unaccompanied minors check‑in lounge area, and the crew remains with them through the airport to help them at the immigration and security before meeting the airline crew at the plane entrance.
Get Priority Boarding
With easy Emirates Unaccompanied Minor Policy services and policies from Emirates, families and child fliers generally get onto the plane first. That gives them an additional opportunity to get accustomed to the cabin, settle their baggage with the assistance of the in-flight crew, and feel relaxed. Children especially would feel excited or might get terrified. So, the cabin specialists look out for their welfare and help them feel at home.
Emirates Unaccompanied Minor - inflight care
Emirates cabin crew are on their toes to ensure their young fliers have a good and comfortable time before handing them over to their parents or guardian. When you book with FlyOfinder, let us know whether your kid has any exceptional dietary necessities and whether they might want to sit by the window or the aisle. Assuming it's their birthday, you can arrange a cake 48 hours before the flight, and the crew will get together to celebrate. With their upgraded Polaroid camera, they take photos to bring back memoirs of their flight.
Emirates Unaccompanied Minor Flight - landing support
Whenever your child arrives at the destination, an airline expert will be at the airplane entryway to greet and welcome them at their destination and will be handed over to their parent or guardian.
Emirates Unaccompanied Minor Fee – the cost
To fly alone, children somewhere in the range of 5 and 11 years of age should fly on an adult airfare. Minors seated in an alternate cabin class from their parents will likewise be considered unaccompanied minors and fly on adult fares. Children over 12 can travel solo on an adult fare. If you want to use our Unaccompanied Minors service for children aged 12 to 15, the charge is USD 50 for every leg of the trip.
How to Book Unaccompanied Minor Flight Emirates
Reach us at FlyOfinder to book a flight for your child and arrange the unaccompanied minors service up to 12 hours before takeoff. Likewise, you can book through LiveChat or call Emirates' airline experts at +1-571-378-7016.
Fly Dubai Unaccompanied Minor – the lounge
While seeing off your child at Dubai International Airport, you can escort them directly to the unaccompanied minors lounge next to the check‑in area. They'll be looked after with care and pampered to the best before taking them to one of the Emirates departure lounges only for the young solo fliers.
Emirates lounges are ever ready to entertain the little ones with computer games, relaxable couches, and free internet. Children can enjoy their favorite snacks and drinks while they hang tight for their flight.
Assuming your youngster has a corresponding flight in Dubai, they'll be taken by the airline staff to one of Emirates' unaccompanied minors lounges before being given to the cabin crew. They'll be taken to the eating lounge by an Emirates expert during supper time.
Emirates Unaccompanied Minor Flight – new lounge
Children flying Emirates as unaccompanied minors can now unwind and sit tight for their trip in a recently revamped lounge at Dubai International Airport, situated close to Emirates' First Class Lounge in Concourse B. Emirates' parlor for unaccompanied minors is open 24x7. The recently reconstructed office offers video games, beverages and snacks, comfortable seating, free Wi-Fi, and washrooms intended for children.
Parents and loved ones who have pre-booked Emirates' unaccompanied minor assistance can drop off their children at Dubai Airport Terminal 3. Emirates' airport staff will check them in for their trips to Emirates' lounge region unaccompanied minors.
Emirates Unaccompanied Minor Flight – airport assistance
After check-in procedures are done, one of Emirates' experts will accompany the young fliers through immigration and security, ahead to their departure lounge in the airside concourse, and later, from the lounge to the departing entrance.
Children can anticipate mouthwatering meals and bites intended as their choice inside the plane. They can enjoy toys and activity boxes and kid-sized headsets to enjoy more than 50 Disney motion pictures and 140+ TV stations for young explorers. Boosted by Expo 2020 Dubai, Emirates hands out attractive take-home toys to young, solo fliers emphasizing little Emirates charismas.
Unaccompanied Minor Flight Emirates – inflight perks
Unaccompanied, young solo fliers traveling on a corresponding flight to Dubai are well taken care of while on the way. Emirates' airport staff will meet and accompany them from their trip to one of the dedicated lounges for unaccompanied minors while they hang tight for their next flight.
Emirates' flights for unaccompanied minors should be reserved by the traveler ahead of the travel date and accessible for youngsters from 5 to 11 years old, traveling without an adult. The service can likewise be reserved for youthful voyagers somewhere in the range of 12 and 15 years of age as well.
Emirates Unaccompanied Minor Contact Number
Emirates is the largest airline and the flag carrier of the United Arab Emirates, based in Dubai. It operates 3,600 flights to more than 150 cities in 90 countries across 6 continents. Suppose you want more information regarding unaccompanied minors, Emirates flight tickets, or travel-related inquiries. In that case, you are always welcome to contact FlyOfinder at +1-571-378-7016 for a prompt response and the best answer and solutions to your queries.