Black Friday Flight Deals
Monday, May 09, 2022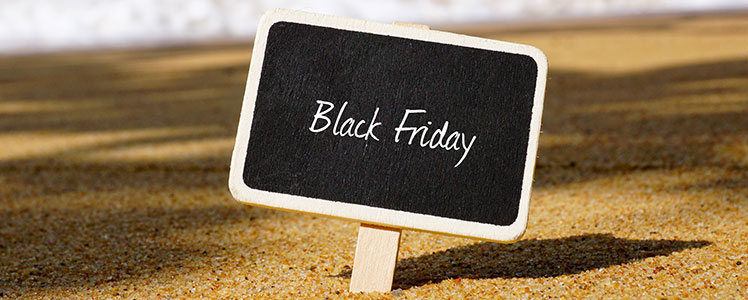 Satiate your shopping freak with Black Friday Travel Deals
Shopaholics must be worrying about how to fulfill their desires with Black Friday fast approaching. This is the best time to satiate the shopping freak in you with our Black Friday flight deals. Let's help you with your search and buy airline tickets at great discounts. It's high time that you finalize your bookings and start planning to fly to your favorite destination without worrying too much about the budget.
What is Black Friday and when it is being held?
Black Friday signals the start of the Christmas shopping season. In fact, Black Friday is the very first day of Christmas shopping. This is a special time for shopaholics when they are offered great discounts and deals by the retailers. The name "Black Friday" was first coined in Philadelphia in 1961, and was specifically used to describe the mad rush of shoppers the day after Thanksgiving. However, it was only in the late 1980s that Black Friday was transformed into a positive event by American retailers with the introduction of discounts in order to benefit themselves as well as the consumers. The term "black" relating to the shopping event denotes the retailers coming out from the "red" into the "black" with increased sales. The term 'Black Friday' though first originated in America, but has over the years embraced all over the world with the day being used by the retailers to boost their sales.
When is the perfect time to book Black Friday flights?
Plan to book Black Friday flights at least 30-45 days in advance for getting cheap airfares. September is the best month for booking Black Friday flights. However, if you haven't still purchased Black Friday plane tickets, then you can even get the best deals when booking in October or early November. Do remember that Black Friday travel is one of the busiest times in the USA. It is highly recommended that you should start your search early and grab attractive discounts and offers on Black Friday plane tickets or you can contact Flyofinder at +1-571-378-7016
What are the best destinations for cheap Black Friday flights?
Here are some popular destinations in the USA for you to shop around on Black Friday.
San Francisco: When it comes to Black Friday, you just can't skip San Francisco in northern California. It is one of the most iconic cities in America. There are dozens of great places in the city to shop for deals. The most popular stores in the city can be found around Union Square, the Stonestown Galleria, and the Westfield Mall on Market Street. You can also buy gifts for your loved ones at Chinatown, Ghirardelli Square and Pier 39. With so much shopping to be done, why wait now? Book flights to San Francisco this Black Friday and save money.
Chicago: With a wide variety of exceptional boutiques and luxury brands, shopping in Chicago on Black Friday is surely an unforgettable and entertaining experience. You will love shopping at the stores along Michigan Avenue, popularly called the Magnificent Mile. It is home to more than 460 retailers, including designer labels, department stores and popular brands. While you are shopping, don't forget to indulge in some sightseeing too, with over 50 historic landmarks along the Magnificent Mile. Grab the best Black Friday airfare deals for your Chicago trip now.
Black Friday is much more than just a shopping frenzy with fighting shoppers at packed superstores. Fulfill your shopping wanderlust with exciting Black Friday ticket deals being offered by several major airlines like Delta Airlines, United, American Airlines and many more. Make your Black Friday shopping experience as exciting and memorable as it can be.
Also, read our blog Best Places to Spend Christmas 2023.