Senior Travel Deals
Saturday, June 10, 2023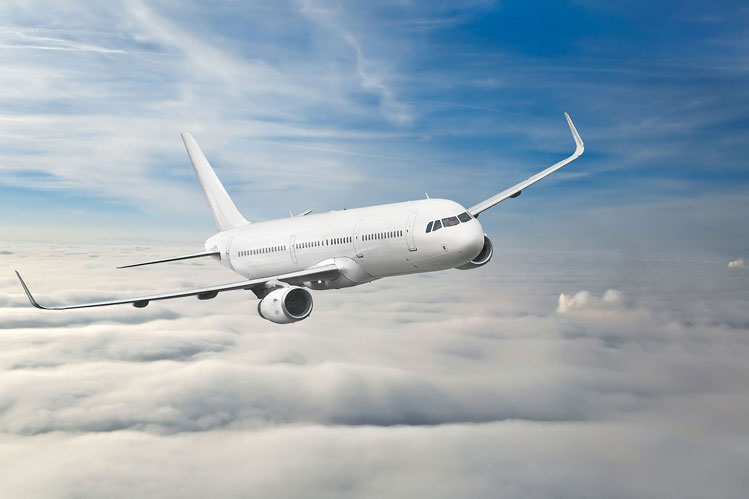 Travel is one of the most beautiful experiences of a lifetime for any age group. To be franker and more honest, it is a feeling of calmness and serenity that comes from experiencing different cultures, which eventually creates a lasting memory and ends up being the best feeling of your life. Be it a 70-year-old or 31-year-old heart, all race faster and get excited whenever anyone near them talks about going out on a trip.
Today, let's do the unordinary. Let's talk about all those 70-year-old hearts who are ready with their bags but are stuck looking for the best travel deal for them that saves them a lot of dollars. Let FlyOfinder do that job for you; let us make travel easy for you. All you have to do is stick with us till the end and follow our lead.
Top airlines that offer Senior Travel discount
Let us first discover the top airlines that offer you the benefit of being a senior citizen; you got to have some fun too.
Southwest Airlines
Southwest Airlines has been coined as one of North America's most passenger-friendly and loved airlines when one is precisely talking about the services. Many of the airlines' passengers come from mainly Canada and the USA, and the airline does have a senior citizen discount for a seamless flight experience for you.
The criteria to fit in with the senior travel discount of Southwest Airlines is that the passenger should be over 65 years old. And, to validate it all, Southwest has mandated a valid photo for the identification of the senior citizen.
United Airlines
United Airlines also offers one of the best senior citizen travel deals as one of the best airlines that talk about connecting people. However, the discount is only applicable to certain destinations, and the passengers need to contact the officials at the airlines for complete detail.
American Airlines
American Airlines also offer a senior citizen flight discount for travelers 65 years old and above. However, this discounted airfare is for some of the international routes. To get the senior citizen's airfare, you must look for the flight through the Advance Search feature on their website. Once you have filled in your flight preferences, you can look for the drop-down menu in the "Passengers" section and then click on the "Senior (65+)" to avail yourself of the discounted airfare for seniors.
Delta Airlines
Delta Airlines had a senior citizen initiative called "Young at Heart." The senior passengers can avail themselves of the discounted rates on flight tickets to selected routes. However, the scheme is no longer active with the airlines, but there is still a ray of hope if you call the airlines and check for any available offer or any promotion code present out there with the airlines.
How to book a Senior flight deal?
You can always book a flight deal for Senior travellers through FlyOfinder because we, of course, know how to do it the best. You can find our service for you @ +1-571-378-7016 and figure your way to one of our travel consultants who can help you with a whopping flight deal, a sizzling and the most amazing senior passenger discount, with any of the top-rated airlines across.
This is not it because we can also assist you with the best hotel reservation and car rental services straight from the airport. You will find our assistant helping you with all of your travel needs with just one call.
What are the other ways of finding cheap flight deals?
If you want more discounts apart from the airlines' Senior travel flight deals discount initiatives. You can refer to some of the quick tips and tricks written below to avail yourself of more airline discounts.
Off-season or Mid-week travelling
You can consider travelling in the season when there are not many travellers going for flight booking. During the off-season, you can also take advantage of the lower prices and fewer crowds.
You can otherwise try and book the plane tickets for some Tuesday or Wednesday, which can easily lead to more affordable airfare due to low demand.
Booking in Advance
You can book the flight well in advance, at least 3-4 weeks ahead of your flight deal. You are going to get the best flight deal when you book in advance, as it leads to substantial savings through early bird deals and limited offers. However, the real reason is that it again goes back to the demand and the prices cycle. When all of the passengers try to book the flight deal on the same day and at the last minute, then it is natural that the price of the flight deal will get high.
Set price alerts
You can subscribe to the fare alerts on all of the airline's price pages with the one you want to travel to. Once you have switched your fare alert on, you will get the notification as soon as the fares get into the group you wanted. You would be one of the few passengers who would receive the price alert, and then you could immediately book a flight ticket with them.
Bottom of the line
This is how you can easily travel with airlines as a Senior traveller. You have the complete information here to book yourself a flight deal and have other ways as well for booking a cheap flight ticket. And always remember, FlyoFinder is going to be with you and keep your 71-year-old heart young and ravishing.
FAQs
Are senior discounts available for all airlines?
While many airlines offer senior discounts, the availability and terms may vary. It's advisable to check with each airline individually.
Can I combine senior discounts with other promotions?
In some cases, senior discounts can be combined with other promotions, leading to even more savings. It's worth checking with the airline or travel agency.
Are there age restrictions for senior travel deals?
Age requirements for senior travel deals can vary between 55 and 65 years old. Always verify the specific age range for each deal.
How can I maximize my frequent flyer miles as a senior traveller?
To make the most of your frequent flyer miles, focus on flying with a single airline or within a specific alliance to accumulate points more effectively.
What should I do if I miss a fare alert but still want a good deal?
If you miss a fare alert, don't worry. Stay vigilant and keep searching for deals using the recommended travel search engines and tools to find alternative discounts.
Also, read our blog Low Fare Calendar for Flights.