Caribbean Destinations - A Rage for U.S. Holiday Travelers
Wednesday, April 20, 2022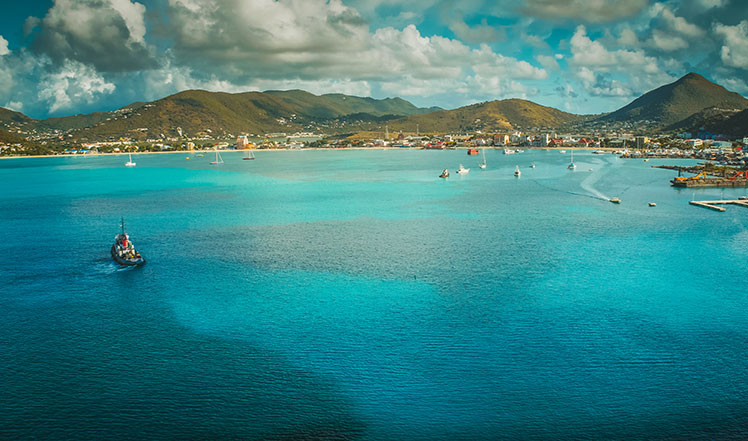 Caribbean Destinations Become a Rage for U.S. Holiday Travelers
The holiday demand from U.S. travelers is gaining pace, especially for travel to the Caribbean region and Mexico. Flights are being added by U.S. airlines to these regions. Some airlines have also increased COVID-19 testing programs as well. The Caribbean region has become a prime focus for U.S. carriers for tapping in the growing holiday demand even as COVID-19 vaccine is yet to be announced and popularized.
Travel experts say that more flights from U.S. cities to popular beachside resort destinations such as Cancun are scheduled for November and December this year than in 2019.
According to a study, the capacity of U.S. airlines has been halved overall, about 50% less than last year. The travel bans and quarantines have also brought a sharp decline in travel demand for traditional European vacation hotspots such as Paris by as much as 82%.
The holiday demand for Caribbean destinations has come as a ray of hope, but still a long way for U.S. airlines to come out of the red.
Caribbean Destinations Open to Americans this Fall
Everyone loves relaxing and having fun on the beaches. And, the Caribbean beaches are simply unmatched. A study by the Inter-American Development Bank said, "14 of the 15 most tourism-dependent nations in the world are in the Caribbean, with Aruba, Antigua and Barbuda, and the Bahamas in the top three spots." Many Caribbean destinations have also started reopening and welcoming American travelers in a big way. Let's take a look at the current status on how Caribbean islands are ready to welcome American tourists this fall.
The Bahamas
The reopening had been complicated in The Bahamas. It changed its course, first by closing and then reopening to American tourists over the past few months. All American travelers are now required to get health visa approval before taking flights to Bahamas. They also need to submit proof of a negative COVID-19 test within seven days of arrival. The previous quarantine requirement has now been eliminated and the travelers are asked to take a rapid antigen test on arrival. If you are planning to stay longer than five days then you will be required to take another test on day four of your trip. Whether you are staying in a resort or visiting the beach, you will be required to wear a face mask.
Jamaica
An online health assessment is needed to be fulfilled by all American travelers at least two day before boarding flights to Jamaica. Temperature checks will be done on arrival and the travelers will be required to provide negative COVID-19 test results within 10 days of departure. Effective from mid-November, American tourists will also need to enroll in a $40 insurance program, which will include up to $50,000 medical insurance coverage in Jamaica, and covers rapid testing and medical treatment, as well as up to $100,000 in international medical coverage which includes repatriation and evacuation.
Puerto Rico
American travelers planning to take flights to Puerto Rico will be required to submit a health questionnaire as well as provide negative COVID-19 test results within 72 hours of arrival. If a COVID-19 test has not been taken before arriving then the travelers will have to pay for taking a test at the airport and isolate themselves till the time they get the results, or can even quarantine for 14 days.
Even as COVID-19 pandemic is yet to slow down, American tourists remain undeterred and making a beeline to the Caribbean destinations, especially in the holiday season. This has also come as a boon for the U.S. airlines looking to boost their revenues.