Doha International Airport - A Traveler's Guide
Tuesday, January 25, 2022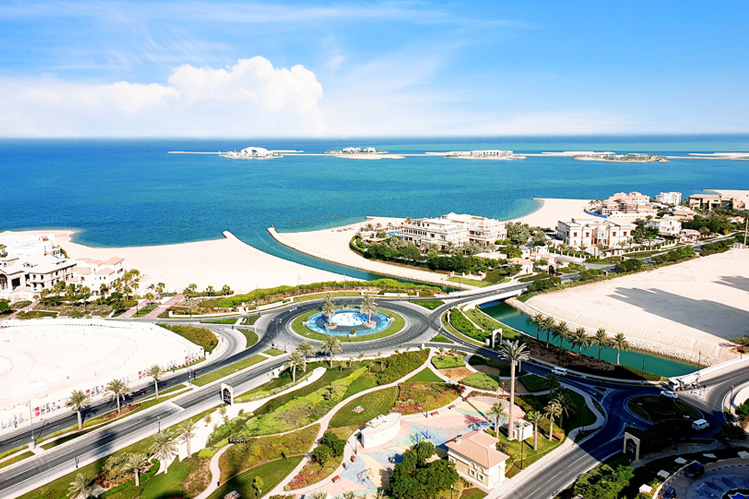 Doha International Airport commonly known as Hamad International Airport is a world-class travel hub located in the heart of the Middle East. After a couple of delays, the airport opened in 2014, and it is the only international airport in the state of Qatar that houses Qatar Airline, Qatar's flag carrier airline. Blessed with amazing cultural landmarks and natural wonders, countless travelers fly in and out of the Middle East, and Qatar is always a favorite pick for many more reasons and all the more memorable when you fly with the awarded world's best airline for 2021 – Qatar Airlines. No wonder, Doha International Airport plays a prominent role in the nation's tourism enhancement and various developments.
Inside Doha Qatar Airport
Whether you're relocating, arriving, or departing, Hamad International Airport offers a hassle-free and graceful travel experience, improved by many different services and facilities. Due to the fame of Doha Airport, Qatar is indeed a popular transit destination for tourists worldwide. Let's take a tour of the airport and figure out what Doha Airport has for the inbound and outbound tourists in that area. Doha Airport has one terminal with five concourses, equipped with 40 passenger gates.
What To Expect from Doha Airport in Qatar?
As one of the most convenient and finest airports in the Middle East, Doha Airport offers a smooth and memorable travel experience to travelers. So, if you are flying into the airport or flying out, here's what you can expect:
Visa & Immigration Services
Upon arrival in Qatar, all visitors require a visa while certain passengers are eligible for visas as they arrive. All AL Maha travelers and special assistance travelers along with unaccompanied minors get priority processing upon arrival at Doha International Airport. The process is easy and quick with the airport officials.
Outstanding Security & Custom Checks
Undergo, quick and easy baggage security screening before you exit from the airport. For the traveler's convenience, there are two custom channels to choose from - Green and Red.
Easy Connection to Onward Flights
Boarding into your connecting flight is a speedy and hassle-free process at Doha Airport from Concourses A, B, C & D with special assistance.
Check-in Information
Are you having problems finding locations at the airport? There are Information Desks at most of the important places.
Hassle-free Baggage Collection
Baggage claim is an effortless issue at Doha International Airport. Your baggage will arrive properly on one of the belts in the baggage collection area.
Health and Safety Measures for the Passengers
Sanitization and disinfection have been placed around the terminal for the benefit of the passengers. The airport also carries out constant decontamination of all baggage carriers. The airport installed UV disinfection areas for all. There are barriers at check-in areas to ensure social distancing along with thermal screening and helmets.
Perks at Doha Airport for the Travelers
For those passengers who are traveling in first and business class, Doha Airport Lounge makes all the difference and makes flying unforgettable. Passengers can expect top-class services along with the utilization of other airport facilities and services as well. Get ready to encounter state-of-the-art services for premium travelers. Doha Airport offers fantastic hospitality and several other exclusive services while flying with Qatar Airways or others. With services like perks of first-class lounge, first-cum-basis check-in, comfort, snacks & beverages, the services are exceptional. You'll also be assisted by a caretaker for passengers in need. Get access to reserved-free parking, easy check-in access, passport control, lounge access, etc.
Information about Doha Airport Transit
Transportation services offer a good network system and plenty of options at Doha Airport and tourists can opt for the transfers they desire. After landing in Qatar, if you wish to sojourn the city, Doha Airport provides car rental services easily for all. Just hire the car you desire and set off right from the airport. Want something bigger? Travel in style from the airport with a chauffeur-driven limousine. There is no dearth of public transportation in Doha. While the Doha metro and buses have a good network all over the city, you can even opt for a taxi and taxis are reliable and convenient in Doha. One can easily get economical taxis for traveling in Doha by adhering to the Doha Airport transit rules for Covid.
Terminal Facilities for Doha Airport Departures
For travelers arriving or departing from the Hamad/Doha Airport, there is a range of terminal conveniences to enjoy which are designed for coziness and accessibility. Whether it's Qatar Airways unaccompanied minor flight, or you require cash, the passenger terminal is equipped with ATMs that dispense multiple currencies. If you are traveling with your little ones, Doha Airport ensures smooth and comfortable relaxation and refreshments for their little travelers. There are interactive games and activities for children while waiting before departure. Located at the passenger terminal, there are distinct prayer facilities for both men and women at Doha Airport. Medical necessities can emerge anytime and the airport has two medical centers for the needy located at the main entrances.
Connectivity Services for Doha Airport Arrivals
At Doha Airport, the connectivity is commendable. Here's what you need to know:
Complimentary Wi-Fi - Doha International offers free wireless internet access to travelers throughout the terminals. Just search 'HIAQatar Complimentary Wi-Fi' on your smartphones or laptops and sign in.
Internet Kiosks & Desks - There are internet Kiosks and counters all over the terminal that offer free web browsing. The desks are fitted with monitors and keyboards.
Telephone Booths - Telephone booths at the airport are available for travelers who wish to make an urgent call worldwide. Just get a calling card from duty-free and make the call.
Other Conveniences at Doha International Airport
Now, this is what all shopaholics would love. The Doha Airport shops are the best in the country and people often love to purchase and check out things frequently. Shop from luxury and local brands from brands like BVLGARI, Bally, Qatar Duty-Free, The Boulevard, Bottega Veneta, and many more. Food in Qatar draws many travelers into the region. Whether you love Arabic delights, seafood, European or Italian, Doha Airport offers a wide range of cuisines and cafes as well.
Even though Doha Airport is one of the busiest, countless options can keep you entertained. The airport lounge offers the best experience you can ever have. With comfortable seating, relaxation, avant-garde services, and much more, the lounges offer everything a traveler would require. The design of the airport is not only intriguing but it is created with unique colors, textures, and patterns from around the world. The Vitality Wellbeing Fitness Center offers the best rejuvenation and revive therapies for all. Get access to an indoor swimming pool, gym, sports court, spa and more.
Flights to Qatar from the US
Qatar Airways continues to enhance and strengthen its connectivity to the US with more than 100 flights weekly. Four US gateways – Chicago, Los Angeles, New York, and Washington D.C. will offer double daily flights, Dallas-Fort Worth increases to 12 flights per week with Boston, Miami & Philadelphia. Qatar Airways expanded its footprint in the United States by adding San Francisco and Seattle to its network last year. Qatar Airways was the first airline in the world to have achieved the reputed 5-star Covid-19 Safety Rating by Skytrax.
Some of the airlines operating from the US to Qatar are Qatar Airways, British Airways, and Turkish Airlines. There are more than 15 direct flights from the USA to Qatar. Nearly 2% in the morning, 15% in the noon, 24% in the evening, and 65% in the night, departures take place hourly from the USA to Qatar.
Doha Airport Customer Service Number
With so much on offer, Doha Airport might seem mind-boggling. Well, not to worry! There are utility desks and airport officers on the move to guide you 24 hours. If you get lost, keep Doha Airport customer service number at hand and make yourself at home with the best of the airport amenities and services on offer.
So, thinking about traveling to Qatar? We can help you get there. Whether you're traveling to Qatar for business or family vacation or need to fly out to another destination, you can easily call Flyofinder at +1-571-378-7016 for any queries regarding Doha Airport or flights to Qatar. Call to get discounted flights and access to unpublished fares as well that will help you to save a few dollars. Book and grab the lowest airfares and have a safe and healthy journey.
Also, read our blog Can I Transfer a Flight Ticket To Another Person?.