Early-Bird Flight Deals
Tuesday, March 08, 2022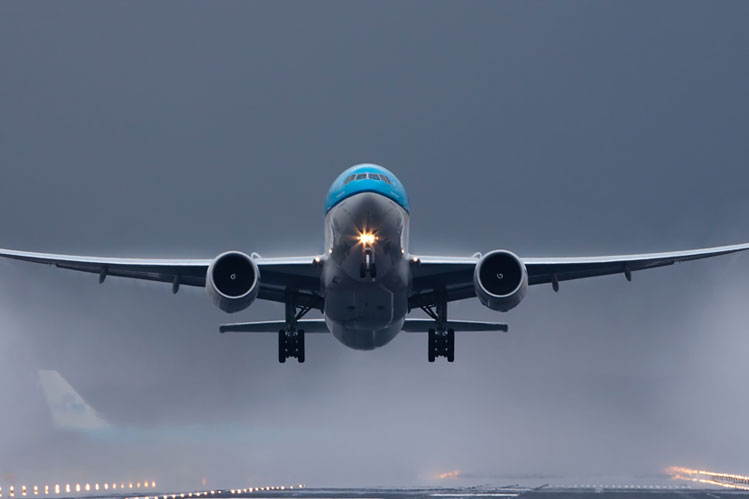 The word 'sale' makes us go bananas - be it electronics, garments, or airline tickets. Your mood perks up, doesn't it? The sale of flight tickets is a kind of magic word for any traveler. Suppose there hasn't been a sale for quite some time and suddenly you receive a notification or a pop-up email with the words 'early bird flight or seat sale'. It kind of makes your day, right? You're on the verge of making flight bookings and not getting that kind of price you've planned and here to go, a sale to set your mood right. The ladies would give out a scream if they see the word sale. Well, similarly, early-bird flight deals are the right moment to bag up those hot selling tickets before the offer puffs out like a candle in the wind.
Cheap Early-Bird Flight Bookings - The Concept
An early-bird flight sale is one of the most attractive ways to book low-cost flight tickets in advance because when you see these terms, it's obvious that you'll spring into action and grab the offer on the first go. Several airlines companies and businesses use this term to draw maximum buyers and no wonder, the flight tickets are sold off like hotcakes.
Early-bird fares can be demarcated as a limited-time deal that inspires travelers to book air tickets much in advance. Travelers itch to travel and such offers are like winning a crown. An engrossing early-bird sale tactic offers people a reason to book with extra savings.
Southwest Airlines Early Bird
Southwest Airlines is one of the leading airlines of the United States and the world's largest budget airline or low-cost carrier. Headquartered in Dallas, the airline services to more than 120 destinations in the US and more than 15 other places in Puerto Rico, Mexico, Central America, and the Caribbean. So, is Southwest offering early-bird offers? Seriously? Yup, it's true that being a people's favorite airline in the US, using early airfare offer is one of the best ways to bring a boom in sales during the off-season as it is advantageous to proactive travelers. Being a travel company, your early-bird pricing should be fixed in such a way that customers should find it interesting before it sells out. Using prudent airfare pricing you can attract customers for early booking as it builds interest and excitement, enhances cash flow, and triggers perks that can be offered to loyal clients.
Southwest Early-Bird Check-in – how does it work?
Southwest is a modest airline without grand luxuries like first or business-class cabins. If you wish to grab a good seat and wish to get on board early, you might have to pay an additional US$25 one-way passenger. But Southwest early-bird check-in is worth it!
Early-bird check-in offers first-come-first basis to board the plane at the lowest cost and this cost ranges from US$10 to $20 per person, per flight. If you're on a round-trip ticket and want to merge this on either way, just purchase it for each part or journey. If you pay for early-bird check-in, most likely you'll not be the first to get on the plane as Southwest guarantees the first 15 boarding places to those who purchase tickets.
Southwest boarding procedure differs from others in the sense, instead of booking a particular seat, you are given one of the three boarding categories: A, B or C with a number within one of the groups that shows your place in line. So, A1 will board first and then A2, and so on.
Why Offer Early-Bird Flight Booking?
As an ongoing travel and tour company, you can focus on the benefit of booking in advance by offering early bird quotations. When things turn out more feasible, travel and experiences will be the star talk among the travelers. Through early-bird airfares, you can build an urgency that benefits today's travelers and while travelers wait for the last-minute getaway window, such lucrative deals will enable them to plan in a much better way.
Undoubtedly, cravings to see something new always triggers a passion among travelers. Even if most people are not traveling right away, they intend to, shortly. Group pricing also has a great impact among families and young travelers with early-bird offers. So, with early-bird flight deals, how to motivate people that they are getting a real deal?
Communicate your value
Create a specific landing page
Use email to endorse your early-bird pricing offer
Make it a limited time offer
Drive direct bookings through your site
Offer easy cancelation policy
Maintain a track of results
Are you looking forward to your next vacation? When you're flying internationally it does pay off to look out for early-bird fares! With an extensive range of early-bird flight and vacation deals available throughout the entire year, it is easier nowadays to plan your vacation and avoid worrying at the last minute with FlyOfinder! Call +1-571-378-7016 to speak to one of our friendly travel experts and know about a host of low-cost deals, unpublished airfares, discounted offers and tour packages.
Early-Bird Flight Offers - Common FAQs
Q - What is an early-bird flight offer or early-bird air ticket sale?
A - An early-bird ticket is a discounted offer that flashes before the common regular sale of tickets and expires soon.
Q - What is Early-Bird Check-in?
A – Early-bird check-in is a low-cost option giving you the convenience of automatic check-in before traditional 24-hour check-in.
Q - Is Early-Bird check-in refundable?
A - No, all early-bird check-in purchases are nonrefundable.
Q - How can a customer purchase early-bird flight offers?
A - Customers can either sign-up to receive such notifications or talk to one of our travel experts to find out more about early-bird deals and early-bird change flight procedures.
Q - How long does an early bird discount last?
A - Such discounts range between 10-20% and offer amazing savings. End dates commonly tarry 10-15 weeks before the sale ends.
Also, read our blog Red Eye Flight Meaning.