Fort Lauderdale Travel Guide - Visit the 'Venice of America'
Friday, June 19, 2020
Fort Lauderdale greatly appeals to couples, solo travelers and families with its fascinating mix of kid-friendly activities, vibrant attractions and stunning scenery. Tons of outdoor options, scenic canals, amazing beaches and near perfect weather are all that one could ask for a sunny Floridian vacation in Fort Lauderdale. Book cheap flights to Fort Lauderdale with FlyOfinder now to immerse in the awesome holiday experience that 'Venice of America' has to offer you!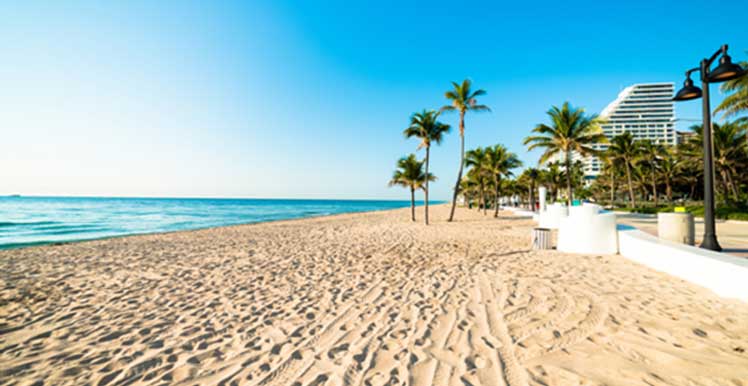 Must-see Places in Fort Lauderdale
Fort Lauderdale Beach: Fort Lauderdale Beach, renowned for being a spring-break destination of U.S. college students in past decades, is situated right in the heart of Fort Lauderdale's tourist area. Even today the Fort Lauderdale Beach becomes livelier and busier during springtime. A wonderful destination for sun-seeking vacationers, you will find many restaurants, hotels and shops lining the streets alongside the beach needed for an enjoyable vacation.
Bonnet House Museum & Gardens: The Bonnet House Museum & Gardens is a major landmark in Fort Lauderdale, and is listed prominently on the National Register of Historic Places. This iconic attraction, founded in 1920, is a fascinating mix of history, architecture, art and ecology. Spread in an area of 36 acre, the Bonnet House Museum & Gardens is home to the Orchid Display House, desert garden, hibiscus garden, delicate mangrove wetlands, freshwater slough, a maritime forest, and dunes.
Las Olas Boulevard: The Las Olas Boulevard stretching from Las Olas Beach to downtown Fort Lauderdale along New River, offers plentiful attractions for tourists. These include above 100 specialty boutiques, art galleries, museums, bistros and waterside cafes. Take a gondola tour or a boat ride for exploring this spectacular area.
The resort city of Fort Lauderdale, situated 23 miles north of Miami on the Atlantic coast, offers a mesmerizing experience with its extensive network of waterways and canals similar to those in Venice. Fort Lauderdale has been popular with beachgoers. The city now offers a lively art scene and cultural attractions. With cheap flights to Fort Lauderdale with FlyOfinder look forward to seeing important places of tourist interest such as Museum of Discovery and Science, Historic Stranahan House Museum, Antique Car Museum, Hugh Taylor Birch State Park, NSU Art Museum, and Everglades Holiday Park.
Best Time to Fly to Fort Lauderdale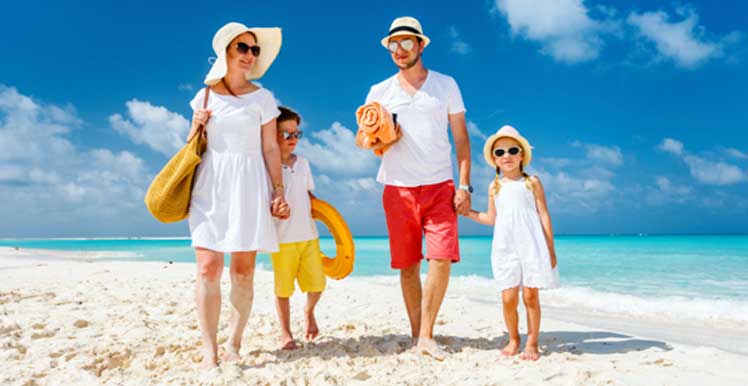 The months from December to April are the best time for visiting Fort Lauderdale. This is an ideal time for all those wanting to escape the chilly winter and enjoy Fort Lauderdale's warm climate, with the temperatures hovering in the mid-80s F to high 50s F. Avoid visiting during fall and summer due to hurricanes and rain.
Getting Around in Fort Lauderdale
The Fort Lauderdale/Hollywood International Airport (FLL) is the convenient way to reach the city from different parts of the USA and international destinations with flights to Fort Lauderdale. The airport is only 5-miles drive from the downtown. Alternatively, you can also reach Fort Lauderdale by taking flights to Miami International Airport (30 miles from downtown) or Palm Beach International Airport (45 miles from downtown). Apart from air travel, car rentals are the convenient and faster way for getting around Fort Lauderdale. Other modes of transportation here include water taxis.
Best Places to Stay in Fort Lauderdale
Most hotels for stay in Fort Lauderdale are located around The Strip extending from Sunrise Boulevard along the Atlantic Coast to north of Las Olas Boulevard. You can also consider staying in the Central Beach area which is dotted with numerous cafés. Many tourists can be seen hanging around in Las Olas due to entertainment, restaurants, galleries and shopping options.
Best Things to Do in Fort Lauderdale
Fort Lauderdale with its gorgeous beaches, swaying palm trees, great shopping, excellent dining options, fantastic scenery and ultimate relaxation is one of the top destinations for a Floridian vacation. With its 165 miles of canals and waterways, take flights to Fort Lauderdale to indulge in tons of activities. Here are some of the popular things to do and see during your Fort Lauderdale vacation.
You just can't imagine a vacation in Fort Lauderdale without its gorgeous beaches. Look forward to enjoying clear waters and pristine sands along 23 miles of coastline
Fort Lauderdale offers a wide range of water sports options such as surfing, scuba diving, snorkeling, water skiing and swimming
Take a sightseeing cruise along the New River through the world's most famous cruises Jungle Queen Riverboats, which started operations in Fort Lauderdale in 1935. Different packages are available for the cruise
Are you a wildlife lover? Then hit the Hugh Taylor Birch State Park along the Atlantic Ocean to see over 200 birds species and other local species such as marsh rabbits, turtles and gopher tortoise
Visit the Fort Lauderdale Antique Car Museum prominently featuring 22 Packard cars dating from 1900. Know about Packard Motor Company and the history of cars by taking a guided tour of the museum
Enjoy seeing Fort Lauderdale's flora and fauna by taking Las Olas Gondola Tours. You will enjoy picturesque views of the canals
Take part in Ft. Lauderdale Art, Food and Flea event which takes place every week on Sunday from 12 pm to 5 pm. The event prominently features live music, food trucks, flea pop-up merchants, arts and crafts
Fort Lauderdale Travel Tips
Fort Lauderdale is a favorite destination for tourists, particularly beach-lovers. Here are some tips to make your Fort Lauderdale trip convenient and successful.
Fort Lauderdale is perfect for taking road trips. With rental cars, exploring South Beach and Keywest will be great. Keywest offers yummy seafood options and views of best sunsets
Exploring Fort Lauderdale – the 'Venice of America' – is best through a water taxi. You can visit anywhere in the area with 12 stops in Fort Lauderdale and 5 in Hollywood
Fort Lauderdale is renowned as a mecca for craft beer. Indulge in Craft Beer Cartel, Funky Buddha, Khoffner Brewery and LauderAle
A vacation in Fort Lauderdale will cost you around $118 per day per person. This is the average spending based on feedbacks from the tourists
Popular neighborhoods for tourists in Fort Lauderdale are The Strip, Las Olas Blvd, Downtown and Wilton Manors. The Strip is the most famous area of beach
You will find many upscale restaurants and shops in the entertainment district of Las Olas Boulevard
Wilton Manors, only 2 miles north of downtown, is great favorites with gays and lesbians. There are many nightclubs, restaurants and hotels here
Fort Lauderdale has many good restaurants. The famous areas to enjoy delicious cuisines are the Beach, Olde Town Fort Lauderdale and Las Olas Blvd
Planning your next vacation in Fort Lauderdale? Take a look at our 3-Day Fort Lauderdale Itinerary to enjoy a great weekend in this wonderful beach destination.