Travel Guide to Paris - The City of Love
Monday, February 10, 2020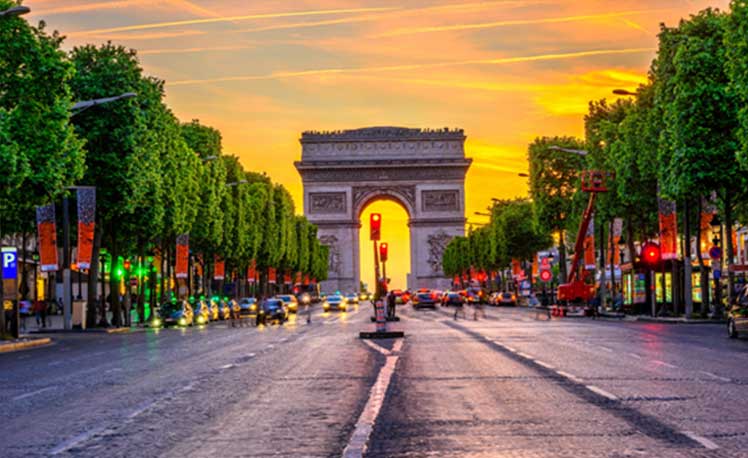 The seductive charms of Paris are legendary. With its flourishing restaurant scene, great outdoors, world-class museums, glittering boutiques and inviting sidewalk cafes, the beautiful, fashionable Paris will allure you at every turn.
The fabled 'City of Light' has now become a preferred vacation destination for tourists visiting Europe. The capital of France is renowned worldwide for its elegance, style, beauty and glamour. No matter whenever you plan a holiday here, Paris is ready to entice and amaze you with its numerous landmarks, monuments, parks and cafes. Book cheap flights to Paris with FlyOfinder now and arrive in a magical, charming city for a wonderful vacation!
Must-see Places in Paris
Eiffel Tower: The Eiffel Tower is one of the most frequented tourist attractions in the French capital. It's a must-see on everyone's itinerary. The Eiffel Tower was built for the Paris Exhibition of 1889 marking the French Revolution's centenary. This innovative architectural masterpiece was designed by Alexandre-Gustave. The 324-meter-long iconis tower has become a prominent landmark in Paris and a perfect place for selfies.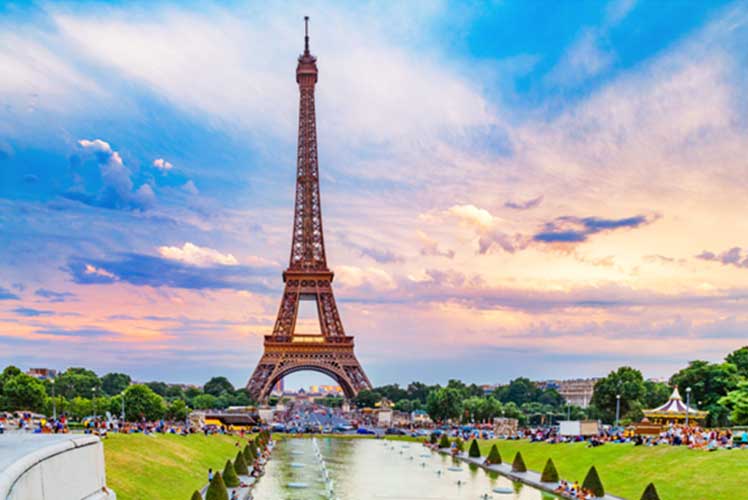 Cathédrale Notre-Dame de Paris: The Cathédrale Notre-Dame de Paris is a stunning Gothic architecture situated right in the heart of Paris near the historic Latin Quarter. Founded by King Louis IX (Saint Louis) and Bishop Maurice de Sully in 1163, the Notre-Dame cathedral was finally built after more than 150 years. The cathedral's ornamental façade is a major attraction for tourists.
Musée du Louvre: The Musée du Louvre is a spectacular palace and was formerly the abode of several kings of France. The Louvre is today one of the top museums in Paris. The glass pyramid is at the entrance to the Louvre Museum welcoming the visitors with its above 30,000 artworks from 15th to 19th centuries. The prominent masterpiece here is the famed Mona Lisa painting by Leonardo da Vinci.
The stunning French capital Paris is dotted with grandiose monuments, avant-garde art galleries, excellent museums, brasseries, tea salons, perfectly manicured trees and quaint cobblestone streets. All these and much more adds to the charm of this ever romantic city. Paris is ready to cast its enchanting spell on you with its numerous top-ranked attractions such as Avenue des Champs-Élysées, Arc de Triomphe, Petit Palais, Musée d'Orsay, Palais Garnier Opera House, Bibliotèchque-Musée de l'Opera, Place de la Concorde, Sainte-Chapelle, Boulevard Saint-Germain, Boulevard Montparnasse, Luxembourg Gardens, Fontaine de Médicis, Basilique Sacré-Coeur, Montmartre, Panthéon, Place de Vosges, Place Vendôme and Centre Pompidou.
Best Time to Fly to Paris
The months from October to early November and April to June are the perfect times for planning a vacation in Paris. The pleasant mild weather invariably attracts tourists in a big way. In fact, April to October is absolutely the best for good weather, though July and August can be hot. The months from April till early November are also the best for sightseeing. If you are a newly-wed planning a romantic sojourn in Paris then look forward to visiting the 'City of Love' in the months of May, June, September, and October for your honeymoon.
Getting Around in Paris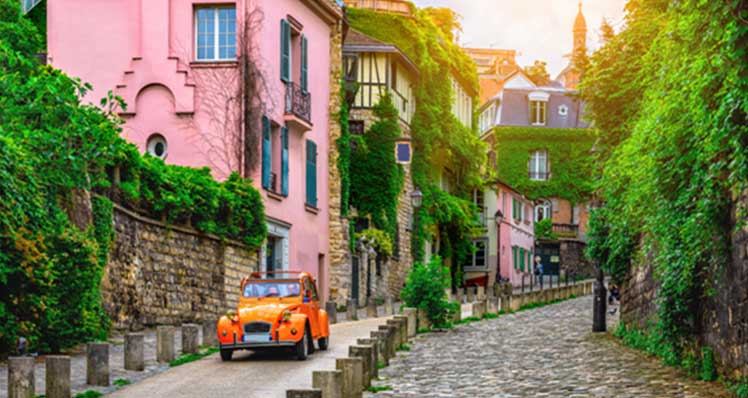 Paris being a compact city can be easily explored on foot. The French capital city is considered to be one of the world's best walking cities. Paris also has one of the world's best public transportation systems as well. Most international airlines operating flights to Paris arrive at Charles de Gaulle Airport, which is the country's main airport. You may also choose to arrive at Orly Airport, which is the city's second international airport. For navigating around Paris you can also opt for the Metro or a bus. Buying one ticket on the Paris Metro will get you everywhere in the city. It's safe, affordable, extensive and convenient. Lots of attractions can also be easily seen by taking buses.
Best Places to Stay in Paris
Paris doesn't have a downtown and most of the important attractions are found around the city center. Your city navigation will be easier if you choose to stay in a hotel within the walking distance of a metro station. Paris is bifurcated into the Left Bank (south of the River Seine) and the Right Bank (north of the River Seine). The city comprises 20 arrondissements or districts. You will find walkable and safe neighborhoods around the city center with famous landmarks, tourist attractions, shopping, and restaurants. You can choose to stay in popular neighborhoods such as Saint-Germain (Left Bank) and Marais (Right Bank).
Best Things to Do in Paris
Paris is simply awesome. It offers some of the best experiences. Take a look at our Paris bucket list for an insight into the best things to see and do in the capital city of France.
Avoid shopping exclusively on the Champs-Elysées. There are many places nearby. Visit the family-run department concept store Galeries Lafayette Champs-Elysées. Labels from emerging and international designers such as Marine Serre, Jacquemus and Rouje can be bought
Enjoy outstanding meals at convivial bistros opened by Michelin-starred chefs. Local Parisians simply love visiting them. Tables at Le Comptoir du Relais in the sixth arrondissement are mostly booked months in advance
Everything is not offered at the Louvre alone. Many smaller museums in the city such as Musée de l'Orangerie, Musée Marmottan and Musée Rodin have much to offer
The best way to see and experience the City of Light is by walking around. Paris city center is within a couple of miles and easily navigable on foot. You can enjoy delicious croissant, observe flirtatious exchanges in sidewalk cafes and indulge in world-class window shopping
Visit the Canal St. Martin to get a taste of the "Real" Paris. This popular hangout for hipsters in the 10th arrondissement has numerous hip boutiques and cafes, particularly along the Rue Beaurepaire
Paris Travel Tips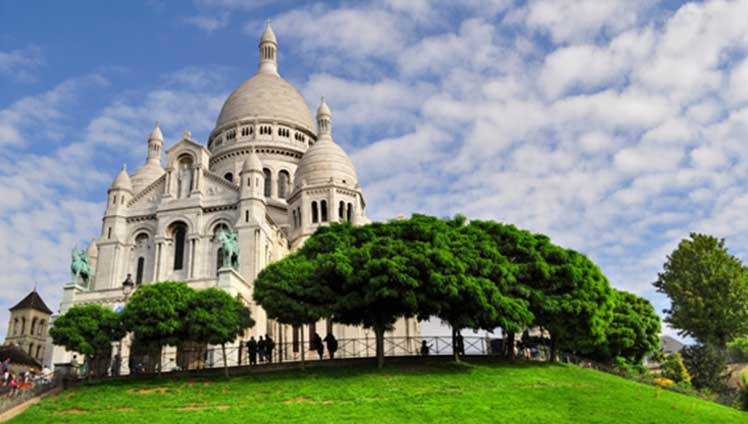 Are you planning a trip to Paris and still figuring out the dos and don'ts? We are providing some valuable tips for you to make your Parisian holiday as smooth it can be.
Are you a selfie lover? Then you should better avoid carrying the selfie stick altogether. Locals don't take to it kindly. You will be vulnerable to fall victim to scam artists and pickpockets when doing so
Make it a point to dress like the local Parisians. It's not all about style. They mostly dress casually. Dress simple and be tidy. Choose neutral colors. Wear a jacket and best shoes available
Avoid getting around in the city by a cab or electric scooter. Taxis either have to be booked in advance or you will have to go to a taxi stand. You may get stuck up in traffic snarls thus making your ride expensive. Electric scooters are fun, yet unregulated and disliked by the locals
Metro is the best for going longer distances. The nearest Metro station will be only 500 yards away. It's cheaper and faster than a cab. However, be aware that the Metro closes at 2 am on Friday and Saturday nights and 1 am on the rest days of the week
Avoid spending hours at the Eiffel Tower. It has extra protection with heavy security checkpoints. Visitors will have to go through winding security line on the tower's both wings
Make efforts to understand the local customs and act accordingly. Learning few French words and phrases will benefit you in winning local people's attention
You just can't see all of Paris in just one visit. The City of Love will attract you again and again making your experiences even better.