How can you apply for a Refund from Aeromexico Airlines?
Monday, June 26, 2023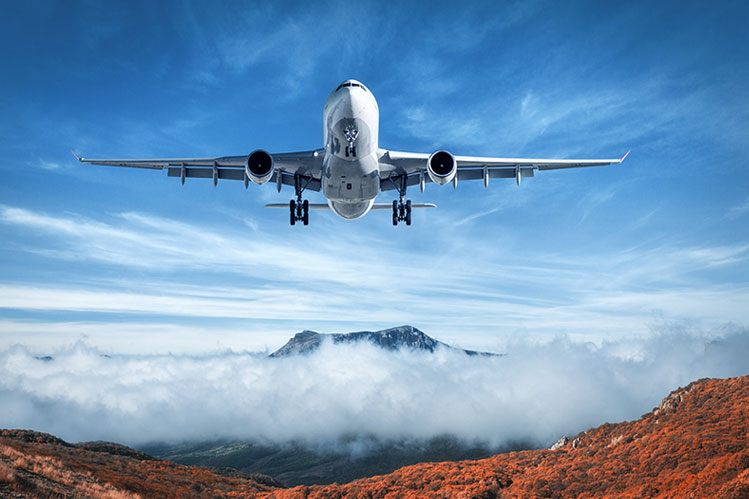 If you've ever found yourself in the situation of needing to cancel a flight with Aeromexico or have had your flight canceled by the airline, you're likely wondering about their refund policy. Don't worry; we've got you covered. Welcome back to the other episode of policies at its best with FlyOfinder. Today, we will walk you through the Aeromexico Airlines refund policy, how to apply for a refund, and answer some frequently asked questions. Be you who travels frequently or someone who is boarding Aeromexico for the first time, let's get ahead of everyone and learn the refund policy at Aeromexico Airlines.
What is the Aeromexico Airlines Refund Policy?
Aeromexico Airlines, like most airlines, has a refund policy that outlines the conditions under which passengers can receive a refund for their tickets. It's essential to understand that Aeromexico offers different fare types, and the refund eligibility may vary depending on the fare class you've chosen. The airline also considers the reason for the refund request, such as flight cancellations or personal emergencies. However, the basic highlights of the complete Aeromexico refund policy are listed below;
Highlights of the Aeromexico Refund Policy
Of course, when you cancel the flight ticket, you are eligible for a refund, which is dependent on the type of ticket you have purchased.
There are two kinds of tickets, and the refund depends upon them;
Refundable tickets -these are the tickets that can be canceled at any time, and you are eligible for a complete refund for these kinds of tickets.
Non-refundable tickets – The tickets can be canceled, but you will not receive a complete refund for these flight tickets; however, it may not be the same value as the flight ticket.
When your Aeromexico flight is delayed for more than 4 hours, you will be eligible for a refund, but that only applies when it is delayed because of a fault that was in the control of the airline. However, due to the bad weather or any other external factors, you will not be eligible for a refund.
When your flight is canceled because of a natural disaster, for example, a hurricane or, say, an earthquake, you will get the entire refund.
When you are unable to travel due to medical reasons, you perhaps are eligible for a refund; however, you are to provide the medical professionals with verified professionals stating that you won't be able to travel.
When you are to cancel your flight due to the death of a family member, you are eligible for a refund till you provide the official documentation of the death, said death certification.
How to Apply for a Refund on Aeromexico Airlines?
You can, of course, apply for a refund on Aeromexico Airlines through the official website, but if you want to save yourself some hassle, it is best to dial us @ +1-571-378-7016; you can connect with one of our travel assistants and ask them to cancel and apply for your flight both. The assistants at FlyOfinder are available for you around the clock. You can ask us all types of queries and get the best of the best assistance for hotel reservations, car rentals, and the best flight deals, too.
Aeromexico Refund vs. Rescheduling: What's Your Best Option?
Sometimes, rescheduling your flight can be a better choice than requesting a refund. We'll compare the pros and cons of both options so you can make an informed decision that suits your travel plans.
Conclusion
With the Aeromexico ticket refund policy now at your fingertips, you can navigate the skies with confidence. Knowing your options and understanding the policies can make your travel experience smoother and more enjoyable. With FlyOfinder by your side, never ever worry about the hassle of travel but the solution to every problem; you can dial us at any time of the day and get in touch with us to share your problems.
Frequently Asked Questions (FAQs) on Aeromexico Refund Policy
How long does it take to process an Aeromexico refund?
The processing time for an Aeromexico refund can vary, but typically, it takes 7 to 14 business days. However, it may take longer in some cases, so be patient while your request is being reviewed.
Can I get a full refund if I cancel my Aeromexico flight within 24 hours of booking?
Yes, if you cancel your Aeromexico flight within 24 hours of booking and the departure date is at least seven
Will I Get a Refund When Aeromexico Cancels My Flight Ticket?
Aeromexico Airlines is known for its punctuality, but occasional flight cancellations can happen due to unforeseen circumstances. If your flight gets canceled by the airline, you might be entitled to a refund. We'll explore the conditions under which you can expect a refund in such situations.
Also, read our blog Guide to Aeromexico Baggage policy.