Summer Vacation Flight Deals
Wednesday, May 11, 2022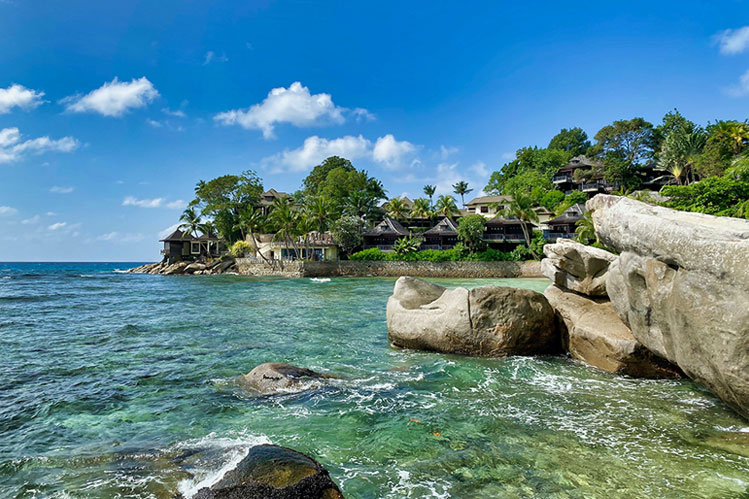 The US is gearing up for summer vacation. Thanks to warm weather, school recess, and longer days, summer is the best time to take that long-awaited trip, and it can also be the most expensive time to travel. Almost after two years of the pandemic, the demand for a getaway from June through August has increased these days, and there are fewer chances of grabbing up cheap airfares to your favorite destination, but that should not put you off from vacation. We are here to give you an insight on top and best summer vacation flight deals that can help you save your hard-earned money and make the most of your summer escapes according to the day or month you choose.
Best Summer Vacation Flight Deals
The travel industry's recent analysis shows that budget-minded travelers still have opportunities to get cheap flights this summer. According to travel website data, August is the most affordable month to fly this summer. Average airfares are about 10% cheaper than in July and 5% less than in June.
It is normal to see a 'mini shoulder season' at the end of August. It happens between the last pitch of families traveling and the sudden hustle around Labor Day weekend. Travel data shows Tuesday, August 23, is the most expensive day to book summer vacation packages for family and fly this summer. The phase from August 13 through 29 is 'primetime' for the lowest summer fares.
July is the most expensive month to fly, with July 1 being the Friday before the 4th of July. This day falls on a Monday in this year's perfect three-day weekend. Average airfares for this holiday weekend are 25% higher than those for the rest of summer.
Best Summer Flight Deals - fly easily under $200
Recent reports from several travel websites show that round-trip airfares to several popular North American destinations have been consistently below $200. Fort Lauderdale was the top-ranked destination, analyzing average summer airfares to all US cities booked through March 28. Round trip airfares were an average of $185 this summer. This southeastern Florida city boasts 24 miles of sandy shoreline and waterways lined by extravagant mansions. Summer is also the middle turtle nesting season.
For the best summer vacation flight deals, the list continues with Toronto and San Antonio, Houston, Austin, Myrtle Beach (South Carolina), Kelowna, Nashville, and New Orleans. The average airfare to Charleston, South Carolina, is $112. This city has rooftop bars, art galleries, and boutique shops full of southern charm.
Travel experts state that although the East Coast and Texas seem to be the most popular cities, several West Coast destinations barely made it onto the list. West Coast destinations like Salt Lake City and Seattle are more attractive in summer when there is a good climate and plenty of outdoor activities. On the flip side, several popular East Coast beaches are easy to reach, leading to affordable summer vacation packages for families.
FlyOfinder experts recommend that travelers book early and be flexible, regardless of where they plan. We tell our customers that while domestic travel generally takes between 30 and 45 days, we recommend booking at least 60 days in advance this summer. Start setting up fare alerts for summer vacation flight deals to compare the current rate.
Summer Flight Deals - how to save?
All fares below were compared on several websites, including FlyOfinder on April 12 for round-trip travel in July.
1. Fly to competitive cities:
These cities have a lot of competition and are hot-sellers right now, air ticket-wise.
Dallas to Denver - $119
Los Angeles to Las Vegas - $83
New York to Fort Lauderdale - $154
2. Make short, hub-to-hub trips
Larger airports reachable within a 90-minute flight are less affected by big seasonal price hikes. Such as:
Los Angeles to Oakland/San Francisco - $91
Boston to Newark - $117
New York to Chicago - $117
3. Summer Flights - fly on cheaper days
Economical days for domestic travel are typically Tuesdays, Wednesdays, and Saturdays. And while flights around Thanksgiving, Christmas, and the Fourth of July are pricey, flying on holidays often saves money.
Minneapolis - LA: Fly July 4 for $227. Fly Friday/Sunday - $267.
Chicago - Vegas: Fly Tuesday/Thursday - $127. Fly Friday/Sunday - $337.
Seattle - LA: Fly Tuesday/Tuesday - $135. Fly Sunday/Sunday - $195.
4. Use a flexible search tool
Several comparison sites use a flexible search tool. Use them to list the best summer vacation flight deals in a targeted month/season. These are good for travel in July.
Minneapolis to Chicago - $81
Chicago to Fort Lauderdale - $129
Dallas to San Francisco - $157
New York to Albuquerque - $242
Salt Lake City to Orlando - $269
5. Fly and drive
You're in Denver, and you desire to see Mount Rushmore this summer. Flight to Rapid City, South Dakota, is roughly $500 round-trip. Get smart and creative. We found summer flights from Denver to Chadron, Nebraska, for $97; from there, it's just a 100-mile drive to Rapid City.
According to FlyOfinder and other top travel sites, the most expensive dates are Friday, June 30, and Friday, July 7, with air tickets about $400. The day July 4 is the cheapest day to fly. Also noted is that July 5 is a great value for money.
Summer Vacation Holiday Packages in the US
June 2022 - Tuesday is the cheapest day to travel this month. It is a good idea to buy early. June is a popular month for family getaways, and attractive deals don't last long! June is historically less expensive than July. Flying mid-week can help you get the best summer vacation flight deals and avoid Sundays and other more expensive travel days. The 'most expensive' flight day in June is the Friday before the end of June. If you plan to travel on this date, plan ahead and purchase early. The price of airfares will go up.
July 2022 - How much is Independence Day this year? It's not shockingly expensive, but it is a mixed bag. You might land up paying more if you travel Friday, July 1, but you'll save $100 if you travel one day later. The second Sunday of July is the most expensive to fly this summer for the second consecutive year! Besides Tuesdays and Wednesdays, you can get more worth from July travel by booking on Saturdays. Saturdays in July can save you about $100 on your airline tickets! This Tuesday is July's least expensive day to fly. Comparing it to the most expensive July day to fly, you'll save nearly $200 on an average airline ticket for summer vacation packages for the family!
Summer Vacation - months to tour
August 2022 - Most of August is affordable, and the last-minute summer deals are always the best for vacationers. However, the first Sunday can still be a bit pricey. If you want to save money, avoid this weekend! Flights are available for as low as $300 every Tuesday or Wednesday in August. For the best deals, fly midweek. The last Tuesday of August is the most expensive day to travel in the summer! The 24th is the second-cheapest summer travel day, and the 24th is the most expensive!
September 2022 - This month has a low number of expensive airfare days. Labor Day is when you'll find the highest-priced fares. These fares are still affordable right now. Grab them now before they go up in price! Regarding Labor Day, you can save an average of $75 on your airline tickets if you return home on Tuesday. The cheapest day to travel this month - book your last summer vacation before it's too late!
Summer Vacation Holiday Packages
If you plan to go on vacations in the US or beyond during the summers, we'll help you choose the best destinations with our cheapest vacation flight deals and packages. Pack your bags and select a family vacation from our diverse destinations provided by FlyOfinder with excursions to beaches, mountains, and even city tours with family and friends. Get it tailor-made if you wish. Destinations nearby US that is reachable by short-haul 'cheapest' flights include Mexico, Canada, Greenland, and more. Call +1-878-223-0710, and we will take care of all the bookings for summer flights, accommodation, food, and the itinerary for the destinations you can enjoy without burning a hole in your pocket.