Alaska Airlines No-show Policy: All about missed flights
Thursday, May 07, 2020
Many times the passengers miss their flights due to traffic delays or circumstances beyond their control. If you left for the airport on your flight's scheduled departure date, but unfortunately missed the flight then this must be a bit stressful. After all, how will you cope up with this situation? You should better take advantage of the Alaska Airlines No-show policy and know everything about missed Alaska Airlines flights.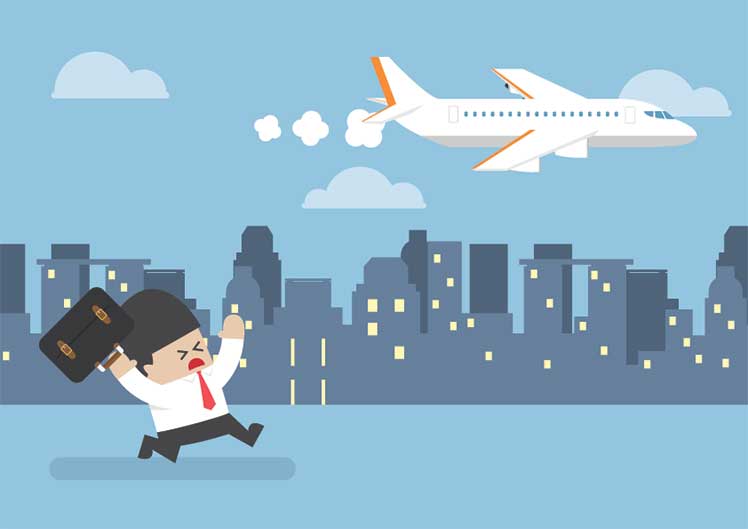 Let's take a look at what Alaska Airlines No-show Policy and Missed Flights rules convey to the customers.
What is Alaska Airlines No-show Policy?
So, what is No-show? When a ticketed passenger fails to show up for his/her flight and the flight departs without carrying the said passenger then this is what we call a 'No-show'. During such an event the passenger's itinerary is cancelled without a refund.
Alaska Airlines No-show policy is also not lenient. If the passenger is unable to cancel his/her flight tickets before the departure of scheduled flight then the no-show policy will be applied to the said passenger's reservation. This also means that all other flights of the passenger will be automatically cancelled, and refunds will not be provided by the airline on a non-refundable ticket. However, if the passenger is travelling on a refundable ticket then he/she will get a refund even if no-show is applied to the said passenger's reservation.
How does Alaska Airlines No-show policy work?
The passenger should call Alaska Airlines reservations phone number to inform that he/she is going to miss his/her flight prior to the departure of the scheduled flight. After doing no-show will not be applied on the passenger's reservation, and the value of the ticket will be provided as credit in the passenger's 'My Wallet' to be later used on a future flight. This will however be subject to flight change fees. Those travelling on Saver fares are not eligible to benefit from the airline's no-show policy.
The passenger needs to use Alaska Airlines cancellation in order to make his/her no-show effective. If the passenger fails to cancel his/her ticket before flight departure then Alaska Airlines will cancel the flight reservations along with all continuing and return flights.
According to Alaska Airlines No-show policy, the money and/or Mileage Plan miles spent on non-refundable fares will also not be provided by the airline as credit toward a future flight. However, for MVP Gold and MVP Gold 75K members Alaska Airlines will continue to waive change and cancellation fees.
Need more clarifications about No-show and other travel-related queries? Then call Flyofinder at +1-571-378-7016. We are here to resolve your issues and provide hassle-free, convenient travel experience like never before.
Also, read our blog Alaska Airlines Unaccompanied Minor Policy.