American Airlines Cancellation Policy
Friday, July 17, 2020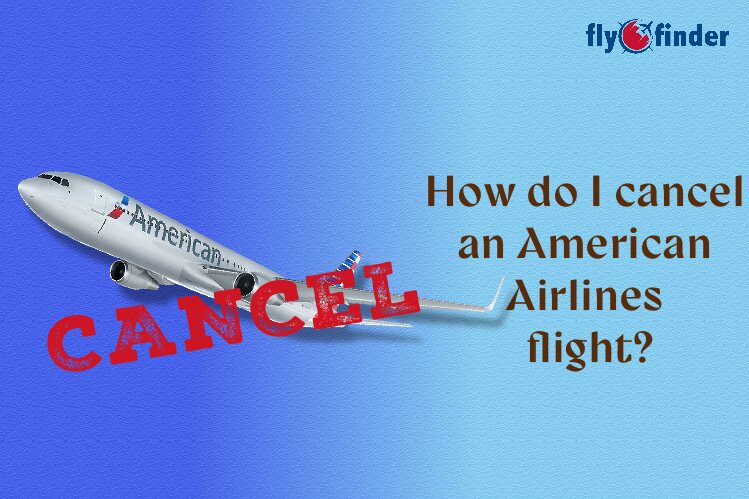 If you have been travelling by air frequently then you better know that travel plans may go awry at the last minute and the entire trip needs to be cancelled. If you have already made American Airlines reservations and are forced to abandon your trip due to situations beyond your control then you can always use the option to either change or cancel your flight tickets without any worries at all.
Before booking your American Airlines flights it is always good for you to know all about American Airlines Cancellation Policy to not only save you from unnecessary stress but also recover the value of your cancelled flights through refunds, if eligible.
American Airlines 24-Hour Cancellation
Are you confronted with a situation where you have to decide for American Airlines cancellation? Then take advantage of American Airlines 24-hour cancellation window. All customers who have booked American Airlines tickets are allowed to cancel their reservation within the timeframe of 24 hours from the time of original booking and before the departure of flight without paying any cancellation fee whatsoever, irrespective of the fare types selected. The airline will provide a full refund when cancelling tickets under its 24-hour cancellation window.
The major highlights of American Airlines 24-hour cancellation policy are the following:
Change of travel date not allowed as this option is not provided by American Airlines
Refund of the ticket amount to be provided only when the flight ticket is cancelled at least 3 hours before the flight departure
If the ticket was purchased for travel within the United States then the airline will credit the refund amount within a week after receiving the refund request
American Airlines Basic Economy Ticket Cancellation
If you have purchased a Basic Economy ticket then American Airlines won't allow the cancellation unless it is done under the airline's 24-hour cancellation window. However, there are always some exceptions too. You can cancel a Basic Economy ticket under certain circumstances such as if American Airlines itself changes your flight schedule by 61 minutes or more. Cancellation of a Basic Economy ticket is also permitted if you have military orders, or the customer or his/her travelling companion dies.
American Airlines Non-refundable Ticket Cancellation
If you are travelling on a non-refundable ticket then American Airlines will charge a $200 cancellation fee on paid fares for domestic flights, while the cancellation fee will be up to $750 for international flights depending on the fare type. After having paid the cancellation fee, the unused value of your cancelled ticket can be used toward a future trip so long as your new flight is made within one year from the original ticket issue date, and that your original ticket has been cancelled before the first flight departure. However, in certain situations refunds on non-refundable tickets can still be provided if the passenger or passenger's travelling companion dies or because of military orders for which supporting documentation needs to be provided.
American Airlines Refundable Ticket Cancellation
Refundable tickets can be cancelled anytime before the flight's departure. The refund will be issued to the customer's original credit card within 7 business days.
American Airlines Award Ticket Cancellation
If you have purchased American Airlines flight tickets using your AAdvantage miles then you will have to pay a $150 cancellation fee for the first award, and subsequently $25 for each additional award reinstated at the same time for the same account. For Executive Platinum members who book their tickets using miles from their account, the award change and reinstatement fees are waived.
How to make American Airlines flight cancellation
For American flight cancellation the customers are offered various options. You can always make online flight cancellation from the cosy confines or your home or office. This can be done by visiting American Airlines Official website and log in to your account. You need to select "My Trips" and then select the trip to be cancelled by clicking on the "Cancel Booking" button. You will then need to click on the "Confirm" button to complete your cancellation process. American Airlines will provide you eVoucher for any remaining funds after any potential cancellation fees.
You can also cancel your reservation through offline mode as well by visiting the airport and using American Airlines self-serve kiosk or at the ticket counter.
Why lose the value of your ticket when changing your travel plans? You can always take the help of FlyOfinder by calling directly on our Airlines Reservations Number for flight change or American Airlines cancellation. We will help you in getting refunds, if your ticket is eligible. We also provide best assistance for all or your travel and flights booking requirements.