Egypt Air Flight Booking
Sunday, November 13, 2022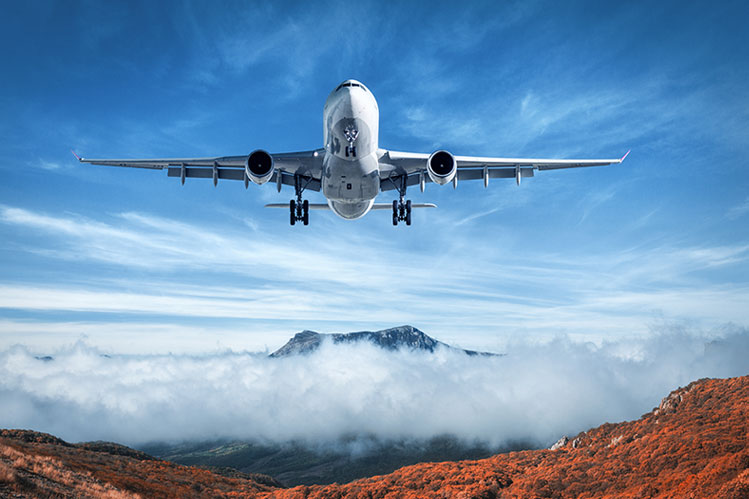 Egypt Air is among the pioneer airlines of the world and the 7th oldest airline; it was established in 1932 and was previously known as Misr Airlines. Since its first flight, Egypt Air has always strived to ensure customer satisfaction by putting safety first and pursuing supportable technological advancement.
With an impressive fleet of premium planes, Egypt Air flights connect 13 airports in Egypt and operate to 81 destinations across the globe, such as in the Middle East, Europe, Africa, Asia, and The Americas.
History
With humble beginnings in 1932, Egypt Air started its international operations from Cairo to significant cities in Iraq, Israel, and Sudan.
In July 2008, Egypt Air became part of the Star Alliance network that provides end-to-end service to frequent flyers to ensure a pleasant, seamless, and efficient travel experience.
Today, with the addition of 24 Airbus as well as 41 Boeing aircraft that are capable of carrying up to 300 passengers, Egypt Air has emerged as one of the top airline companies in Egypt.
Egypt Air flights repeatedly received an Award for North Africa's leading airline in 2004 and 2005. The airline was awarded Africa's Top Airline in Business Class.
Egypt Air was also nominated for Africa's Leading Airline in 2021.
What is Egypt Air Plus?
Egypt Air Plus program is an Egyptair loyalty program that seeks to reward customers for their ongoing loyalty and strengthen their relationship with its customers.
Egypt Air Plus is designed to attract frequent flyers to enroll in the program at no cost to earn Miles. The program allows passengers to earn and redeem miles on Star Alliance's carriers. Lounges are available to passengers based on the kind of ticket, frequent flyer status as well as category of travel.
How to Make Egypt Air Flight booking?
Looking for affordable flights to Africa or Europe? With a few clicks, you can easily book Egypt Air tickets on the FlyOfinder website. Pick your destination and dates, and select Egypt Air in the airline filter.
Egypt Air serves New York JFK, Toronto, and Washington Dulles and focuses on point-to-point destinations. Enjoy non-stop flights between North America and Egypt at minimal airfares.
Get the best deals for your Egypt Air flights from our flight experts.
How Do I Contact Egypt Air?
Looking for Egypt Air business class deals? Get in touch with Egypt Air via its call center by dialing
+1-571-378-7016 from your mobile or landline. Alternatively, you can submit your queries and complaints as well. If you're looking to book Egypt Air flights, find all available routes and schedules on FlyOfinder and get the best prices on call.
Egypt Air flies to popular destinations, including Cairo, Riyadh, London, Sohag, Abu Simbel, Juba, Entebbe, Dar-Es-salaam, Lusaka, Barcelona, Madrid, Casablanca, Manchester, Paris, Stockholm, Oslo, Berlin, Sofia, Athens and Istanbul.
Class of Travel
Egypt Air allows customers to choose between two classes — Business Class and Economy. Customers can select the class they prefer during booking.
Egypt Air business class passengers can relax before departure with access to the lounge at the airport. Economy class passengers do not just enjoy the comfort and space of the seats, but they also can enjoy the delicious meals served during the flight.
Egypt Air Baggage Allowance
Egypt Air offers free baggage allowances, which vary according to the requirements and the number of bags, sizes, and weights of each piece of baggage and class of travel, with up to 32 kg for business class passengers and 23kg for passengers in economy class.
Egypt Air tickets offer an additional baggage allowance for Egypt Air Plus members and Star Alliance Gold and Silver members. Find the baggage rules and specifications on call from FlyOfinder travel experts.
Egypt Air In-flight Services
Egypt Air tickets offer a variety of options for passengers. Even unique dining options include hot Diabetic dishes, Hindu, Kosher, Seafood, and a special menu for children, including strained fruit, vegetables, and even meat.
The meals are available when making your flight reservation. Be aware that Egypt Air enforces a strict no-alcohol policy on board and will not serve alcohol-based drinks on the plane.
The entertainment system on Egypt Air economy and Egypt Air business class flights includes a wide selection of movies, TV shows, and audio channels for every family member so you can sit in your chair and relax during your travels.
Check-in Feasibility for Egypt Air
Egypt Air check-in time for all international and domestic passengers begins 48 hours before departure and until 90 minutes before their flight's scheduled departure time.
To make it easier to access flights for passengers who are disabled, Egypt Air has set guidelines to ensure that these specific needs are considered and accommodated with the appropriate assistance.
Egypt Air flights also offer special services for seniors, young travelers, expecting mothers, and customers with special needs.
Egypt Air Refunds and Cancellations
If you must cancel an Egypt Air flight booking reservation that you have paid for, the rules and conditions of the class you have booked will apply. Travelers can cancel their flight via FlyOfinder and file an online request for a refund.
Refunds will be subject to a cost per passenger dependent on the fare conditions, and your reservation will be canceled immediately after you submit the online form for a refund. Once an Egypt Air refund request has been made, the cancelled reservation won't be returned, but a new one will be made.
Also, read our blog Book Cheap Aeromexico Airlines Flight Deals.