Southwest Airlines Canceled Flights?
Thursday, November 18, 2021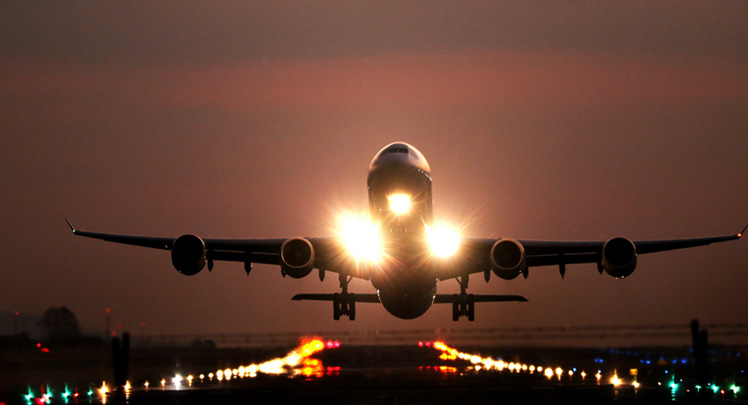 What if Southwest Airlines canceled my flights? We have seen several mass flight cancellations by airlines in the last few months. Thousands of travelers get affected badly due to flight cancellations. Southwest Airlines also cancels its scheduled flights due to technical reasons or natural disruption.
What happens if Southwest Airlines cancels flights? What are Southwest Airlines flight cancellation compensations? We will let you know detailed views on when Southwest Airlines cancels flights.
What Should I Do If Southwest Cancels My Flights?
Southwest Airlines may cancel your flights unexpectedly. It is maybe due to natural disruption either at your origin or destination airport or due to some sort of staff issue. Sometimes an airline cancels it repeatedly like the ones Southwest Airlines did in the past months.
You need to find out the reasons why Southwest Airlines canceled flights. Southwest Airlines itself informs the passengers about the cancellation of flights. They will rebook your flight in the next available slot. If you do not want to rebook, you may ask them for refunds. You will get complete refunds and sometimes with compensations. Reach out to Southwest Airlines customer service. Sometimes it is not possible for an airline to reach out to every single traveler when there is a mass cancellation taking place. It is advisable that travelers themselves try to reach out to the airline if their flights are canceled by the airline.
Southwest Airlines Flight Refund Policy
Southwest Airlines flight refund policy is a passenger-friendly policy. When you cancel a Southwest Airlines flight, you are entitled to get refunds. However, it depends on the type of flight that you are asking for refunds. All refunds are either credited back to your original mode of payment or they could be travel credit points that can be used by the passengers within the next 12 months.
What is Southwest Airlines Cancellation Compensation policy?
Southwest airlines may give you some sort of flight cancellation compensation as well if the cancellation is made by their side. Firstly, Southwest airlines will try to rebook you on the next available flight toward your destination. If you agree to rebook your flight, ask them for compensation as well that you suffered due to cancellation. Compensation may be in monetary form, vouchers, future travel credit, etc. Southwest airlines had offered Luv vouchers worth $100 and $250 to every passenger affected by the mass cancellation in the last month.
How to Contact Southwest Customer Service
Calling Southwest Airlines on its customer support number is the best way to reach out to the airline. You should immediately contact Southwest Airlines in case your flight is canceled. Use the Southwest app and get connected live with one of its representatives at Southwest Airlines. You can also seek help from the Southwest Airlines counters at the airport. Southwest Airlines customer service phone number is available 24 hours. Call +1-800-435-9792 to get connected to the Southwest Airlines customer service department.
How to Rebook if Southwest Cancels Your Flight?
Southwest Airlines rebooking of flights can be done on the official website of the airline. You can find it a bit easier if trying to rebook on the Southwest app. In such cases, the change fee, if any, gets waived off. In such scenarios, when Southwest cancels flights on a mass basis, rebooking flights is not easy because thousands of passengers are also trying to rebook their flights at the same time. When rebooking of a flight online is not going through, call Southwest Airlines customer service number to rebook your flight.
What is My Right if Southwest Cancels My flight?
You have some rights as a Southwest Airlines traveler. In case of flight cancellation initiated by Southwest Airlines, you are eligible to get refunds. First of all, they will rebook you at a later time. If you do not agree to rebook flights of a later time, simply ask them for refunds. Southwest Airlines will credit back the amount in the form of a future travel credit. The validity of such future credit is up to 12 months from the issue date and can be utilized by the same person on Southwest Airlines only.
Southwest Airlines Flight Cancelation Policy
Southwest Airlines cancelation policy is considered one of the most transparent and clear-cut policies. If for some reason, you do not want to travel and want your Southwest Airlines flight reservations to cancel, you can cancel your reservation at least 10 minutes prior to the flight departure time. There is no cancellation fee. The refund of a canceled flight depends on the type of ticket. Southwest Airlines 'Wanna Get Away' fare type is non-refundable however, 'Business Select' and 'Anytime' are refundable. Southwest Airlines flight cancelation process can be done online or you can get it canceled by calling the Southwest Airlines customer phone number. Ultimately, you can call Flyofinder at +1-571-378-7016 to cancel your Southwest Airlines flight tickets.
Frequently Asked Questions
Q: Does Southwest compensate for canceled flights?
Ans: Yes. Southwest airlines gives compensation in the form of vouchers, future travel credits, etc, to every affected traveler.
Q: Does Southwest Airlines reimburse hotel stay expenses and other expenses?
Ans: Yes. All such expenses can be reimbursed, however; such cases are handled case by case. Reach out to the Southwest Airlines customer service number to get further help.
Q: Can I get refunds for Southwest Airlines unaccompanied minor flight?
Ans: As per Southwest Airlines unaccompanied minor policy, an unaccompanied minor flight refund is permissible.