Spirit Airlines Check-in Policy: Take advantage of flexible check-in options
Saturday, May 16, 2020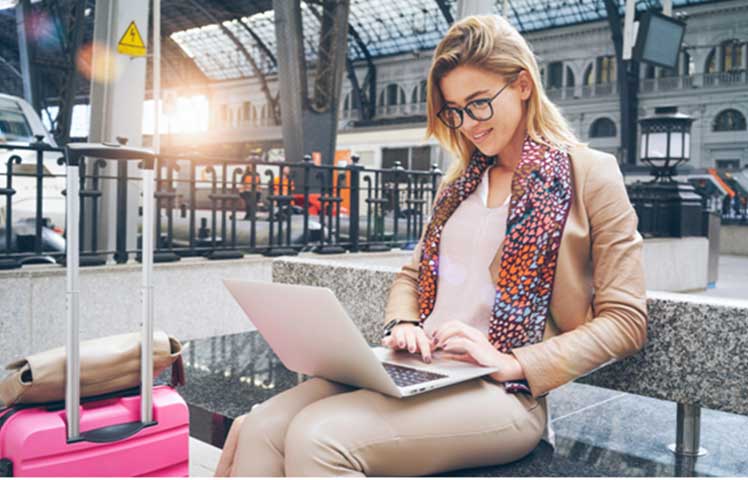 Spirit Airlines is widely acknowledged to be among the best budget carriers in the United States and is known to offer one of the cheapest flights services to scores of travellers every day. If you are making Spirit Airlines reservations for your next trip then it's also pertinent for you to know different rules and regulations of the airline for a convenient and hassle free travel experience.
Here's all that you need to know regarding Spirit Airlines Check-in policy. Check-in being an important part of air travel, and it's essential therefore to know the policy and all that Spirit Airlines offers.
What are Spirit Airlines Check-in options
Spirit Airlines offers three options to check-in for the flight. These include Online check-in, Kiosk check-in and Airport ticket counter check-in. Let's take a look at all of these check-in options in detail.
Spirit Airlines Online Check-in
Spirit Airlines online check-in option is available to the travellers with a confirmed reservation for domestic travel or international flights. The travellers however cannot take advantage of online check-in options in certain international locations keeping in view the security directives of the Transportation Security Administration (TSA). Spirit Airlines offers a free online check-in facility, and is available between 24 hours and 60 minutes prior to scheduled departure time.
There are many advantages of online check-in too. First, it is free, and hence saves money. The passengers can buy carry-on and/or checked bags at cheaper rates than the hefty fees charged at the airport.
The passengers can also purchase a seat assignment free of charge, which is randomly assigned at check-in. However, if you have a special requirement and request for a seat assignment then the airline will charge between $1 and $50 for regular seats, and between $12 and $150 for Big Front Seats.
It may be noted that before purchasing seats or bags and printing the boarding pass, the passport information needs to be entered by the passengers travelling to international destinations on the airline's network.
Spirit Airlines doesn't allow certain passenger online check-in options. These include the following:
Travelling on a group reservation of 10 or more
Travelling with pets or psychiatric service/emotional support animals
Travelling with a lap infant
Unaccompanied minors
Non-U.S. citizens making departure from international locations
Travelling to or from certain international destinations
Travelling with Military ID instead of a passport
Travellers purchasing an extra seat or special items
The passengers falling in this category are required to complete their check-in process at the airport ticket counter, and the fee will be waived for them.
Spirit Airlines Kiosk check-in
The passengers who are not allowed or able to do online check-in can use the easy-to-use self-serve kiosks of Spirit Airlines at the airport by paying a $2 fee per passenger. They will also have to pay $10 for printing a boarding pass at the airport.
Spirit Airlines Airport Ticket Counter check-in
All such passengers who are not allowed online check-in as already stated above can use the airport ticket counter check-in option. The check-in fee will be waived for them, but they will have to spend $10 per passenger for printing the boarding pass.
Minimum check-in times
It is always recommended to reach the airport with enough time in advance. This is particularly for all those who are exempted from online check-in and require time for getting their boarding pass, going through security and reaching the boarding gate on time. In this case you need to arrive at the airport earlier at least 2 hours for domestic flights and 3 hours for international flights.
For those who already had their boarding pass issued before minimum check-in times then they will need to be present at the airport 45 minutes before for domestic flights and 60 minutes before for international and US Virgin Islands flights. This also applies for passengers checking baggage as well.
If the passengers fail to adhere to minimum check-in times then Spirit Airlines reserves the right to cancel seat assignment or reservation, and you may not be eligible for denied boarding compensation too.
In case you need further information or have queries then call us on our Airlines Phone Number for assistance. We will promptly address your concerns and provide best solutions possible.