Spirit Airlines Group Travel Reservations
Monday, July 19, 2021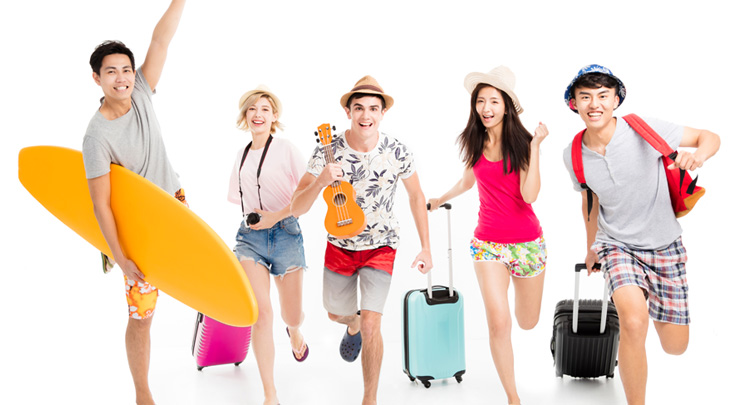 Spirit Airlines Group Travel Reservations
Traveling in a group has been exciting for all of us. Whether it is a business trip with your colleagues or a personal trip with your family members, group travel is a complete package of fun and entertainment. It is more convenient when it comes to Spirit Airlines group travel reservations. Spirit Airlines, one of the best ultra-low-cost carriers in the United States of America offers group travel to 10 or more passengers traveling in a group from a variety of origin and or destinations.
What is Spirit Airlines Group Travel?
When a group of 10 or more travelers, having the same origin and destination or with a variety of origin and destinations, travels on a single ticket is called group travel. It should not be considered a discounted travel however, Spirit Airlines provides a guaranteed price for all customers traveling in a group. If you request Spirit Airlines group travel, the carrier will let you know the single price of all travelers in a group. A special agreement/contract will be confirmed in group travel. The departure date of group travel is always of a later date. There is no provision of individual fares for the passengers traveling in a group. A single fare price on a single ticket is given when making a reservation for Spirit Airlines group travel.
Spirit Airlines Group Travel- Benefits
You can enjoy many benefits when you book Spirit Airlines group travels such as:
Confirmed seats will be provided to all 10 or more travelers you have requested for.
You do not need to pay the full amount of fares of all travels at the time of making reservations for them. Spirit Airlines will ask you to pay just 50 % of the total fares when booking is made before 60 days from the departure date.
It is completely a ticketless travel. You do not need tickets for all passengers traveling in a group.
A dedicated phone no is given to the group travelers. When you book group travel with Spirit Airlines, the carrier will mention a dedicated contact number on the ticket.
Name change is allowed in group travel reservations. If due to some reason, you need to exclude someone from the group and want to include another one in place of him/her, you have full authority to do it.
A dedicated travel expert will be assigned to your group to assist you during the journey. He/she will assist you with all your queries and concerns that may arise during your journey.
Spirit Airlines Group Travel- Reservation
The guideline of Spirit Airlines reservations for group travel is available on the official website of Spirit Airlines. You can also contact Spirit Airlines customer service phone number for making group travel reservations. They will be happy to assist you on this.
Group travel quote request is accepted only when you submit the completed group travel form. Without filling up the group travel form, Spirit Airlines will not disclose fares to you. Quotes will not be disclosed over the phone. After filling and submitting a group travel form, you will get the guaranteed price of the travel within 3 business days. All the specific information including the guaranteed price will be there in reply to your request. The quoted price is reserved for 24 hours. You must make a group travel reservation within 24 hours of receiving the quote from the carrier if you are agreed on the quoted price. After 24 hours, your request for Spirit Airlines group travel will not be entertained and you will have to place a fresh request for the same. Now the quoted guaranteed price may be different from what you have got earlier.
Spirit Airlines Group Travel Phone Number
Group travel reservations cannot be made online. You have to contact Spirit Airlines phone number to make group travel reservations. It is very important to note that group travel reservations made by any travel agencies are not valid. You will have to get in touch directly with the airline's representatives on the registered number provided above.
Spirit Airlines Group Reservation- Fee and Charges
Name change is allowed for free if you are doing it 30 days prior to the departure date. However, you have to pay $50 for each change in names if you are doing it within 30 days from the departure date. A non-refundable booking fee of $5.00 per person due to confirm a group reservation. Individual cancellation is not allowed in group travel. You can change the name of the travelers instead.
If you are planning to travel in a group with 10 and more travelers, Spirit Airlines will be one of the best options to choose as a carrier for group travel.