United Airlines Refunds Policy
Tuesday, June 02, 2020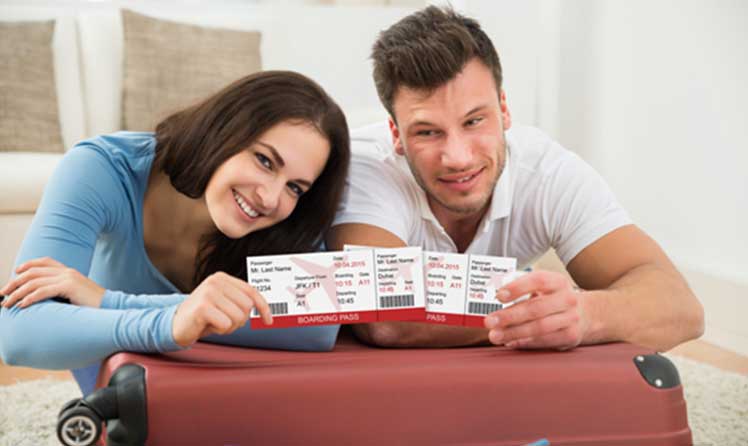 Many travellers find booking flight tickets, cancellation and getting a refund to be somewhat a tedious process. But it isn't so with United Airlines reservations. The process is simpler if you know about United Airlines cancellation and refunds policy.
If you are planning your next trip and making United Airlines booking then it is always good to understand how to get a refund amount when cancelling United Airlines flights. United Airlines provides refunds on both refundable and non-refundable tickets. Let's take a look at United Airlines Refund Policy in detail.
United Refundable Ticket Refunds
United Airlines is one of the top 3 airlines in the United States. With its extensive network it will fly you to most parts of the world affordably with cheapest flights and discounts. If you somehow change your travel plans and want to cancel your flights then purchasing a refundable ticket will be quite fruitful indeed. The best thing with a refundable fare is that you don't have to pay a huge cancellation fee. Moreover, purchasing a refundable ticket will ensure a guaranteed refund on flight cancellation, and the refund amount paid back to original mode of payment within 7 working days.
United Non-refundable Ticket Refunds
United Airlines may not provide a refund on your cancelled reservation when travelling with a non-refundable ticket within the USA. United Airlines however allows you to put the cost of your cancelled ticket for purchasing a new ticket, but for this you will have to pay a change fee of between $50 and $150, depending on the fare type and destination. The airline will provide a refund only during eventualities or certain unplanned events such as death of an immediate family member or a travelling companion, or jury duty. An application will have to be submitted in such circumstances, and a refund will be issued after paying a $50 processing fee.
Key points of United Airlines Refund Policy
Following are the key points of United Airlines Refund Policy:
Cancellation fee to be waived and a full refund applicable when cancelling reservation within 24 hours of original purchase
Basic Economy tickets eligible for a full refund only when cancelling within 24-hour booking window on the condition that the purchase was made one week or more before the original scheduled departure flight
Refund policies will vary based on the country or region being travelled from. The policies are however specific to Taiwan, Columbia and France
Voluntary refunds aren't allowed as most United Airlines fares are non-refundable. However, the cost of a cancelled ticket may be eligible for being applied toward a new ticket after paying a fee. The new ticket will be valid for one year from the date it was issued
The refund amount on partially used tickets will be calculated at a prorated amount based on the rules of the ticket purchased and segments flown. The surcharges and fees collected with the ticket will be refunded only if applicable
Credit card refunds to be processed within 7 business days after placing a request, with other refunds will be processed within 20 business days
All refunds to be paid to the original mode of payment for ticket purchase
Baggage service charge refunds may be allowed if you have purchased one or more checked bags and couldn't fly due to schedule changes or flight cancellations
A travel credit for a ticket may be requested in case of delayed or cancelled flight due to complications such as mechanical delays, air traffic control or weather
If you have any queries or clarifications regarding cancellations, changes, refunds or other flight booking related issues then you may please dial on our Airlines Reservations Number for prompt and best possible solutions.